On August 7, 2023, FPT Software welcomed the first batch of international students to its inaugural Global Internship program, designed to provide IT students with professional training and hands-on experiences in world-class technology projects to accelerate their careers in the industry.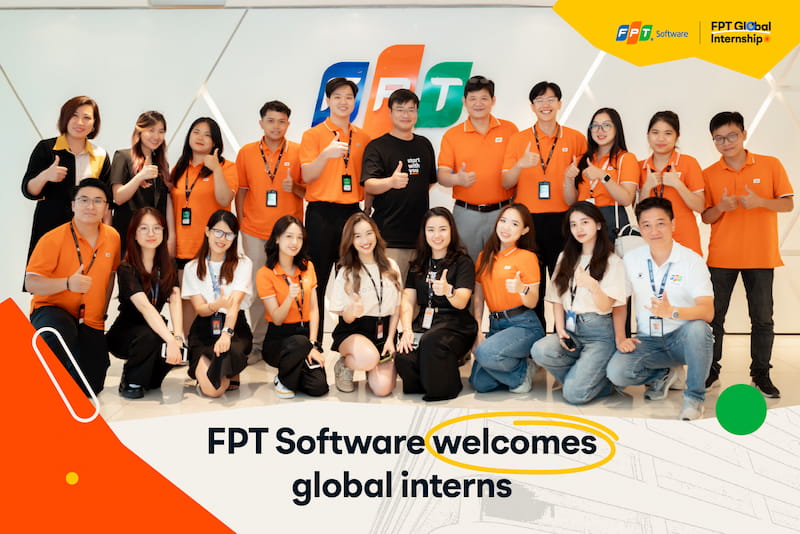 Chief Human Resources Officer Nguyen Tuan Minh and FPT Software welcomed the first batch of international interns.
During an onboarding session, the talented students from South Korea, Malaysia, and Indonesia first hand explored FPT Software's facilities in Hanoi and engaged in several activities to prepare themselves for the journey of work and cultural experiences. They were introduced to FPT Software's green and modern workplace, the upcoming on-the-job training, and possible career development opportunities.
Han Byeol from Korea said: "I'm truly impressed by the green space on the campus and especially love the facilities that the company provides for employees, from well-equipped offices to additional perks such as the gym, yoga studio, and hair salon," while Chee Yee She from Malaysia shared that he is excited about the upcoming experiences at a top-tier technology company and in Vietnam generally.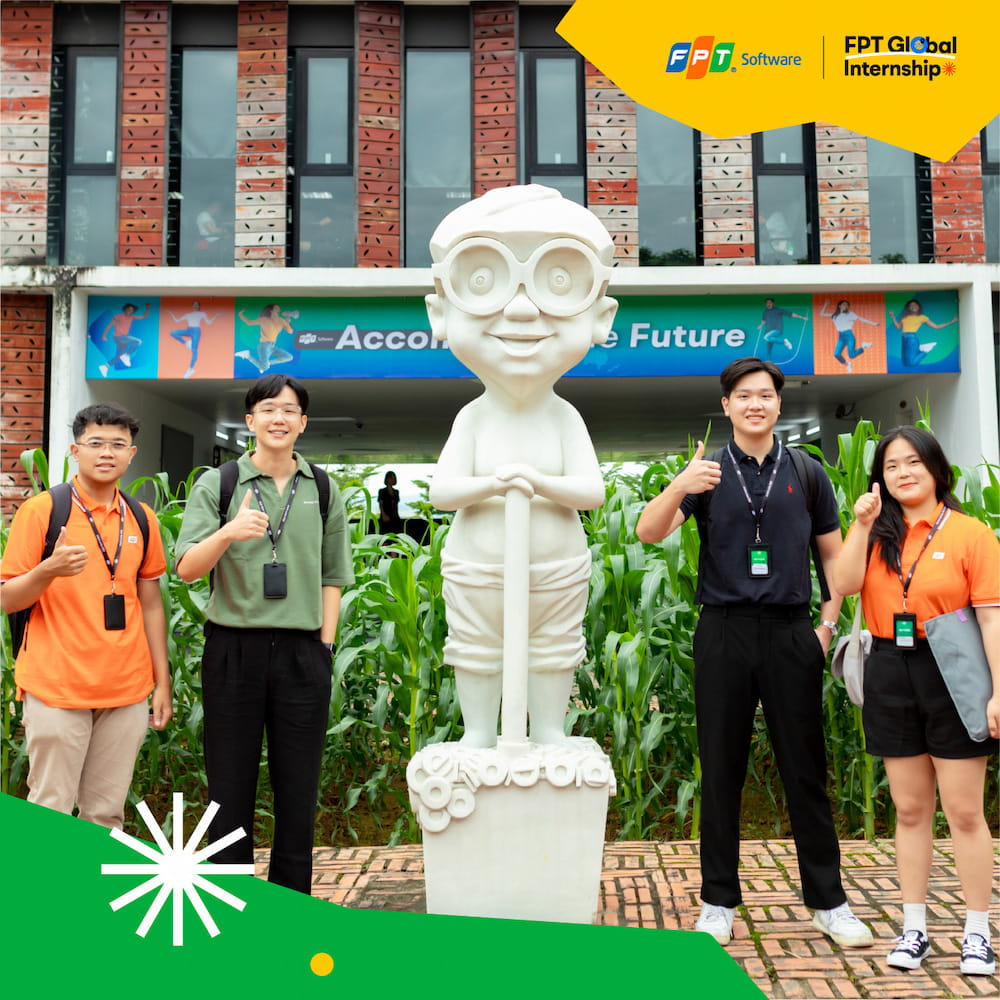 The global interns visited FPT Software's campus in Hanoi, Vietnam.
Welcoming the interns, FPT Software Chief Human Resources Officer Nguyen Tuan Minh noted: "Vietnam's position in the international market has changed significantly in recent years. With rapid development, Vietnam has become a promising destination for IT engineers globally. I hope our global interns will be inspired to actively participate in the work and team-building activities at FPT Software to gain their full experience at a world-class, dynamic, youthful, and diverse company."
In the following month, the students will participate in a series of training programs at FPT Software Academy and then proceed with their internship at the company's state-of-the-art campuses across Vietnam, accessing high-tech projects and best-in-industry mentorship on the job. Additionally, they will be able to develop interpersonal skills and industry networks while experiencing the unique FPT Software and Vietnamese cultures.
With a strong focus on people development, FPT Software aims to inspire and nurture a new generation of young talents in technology globally. Besides partnering with top-ranked universities in Asia in 2023, the firm looks forward to expanding its Global Internship Program to all countries and territories where it operates and contributing to the ambitious goal of fueling its global pipeline of 1 million digital transformation agents by 2035.
More information about FPT Software's Global Internship Program at: https://fptsoftware.com/pages/global-internship