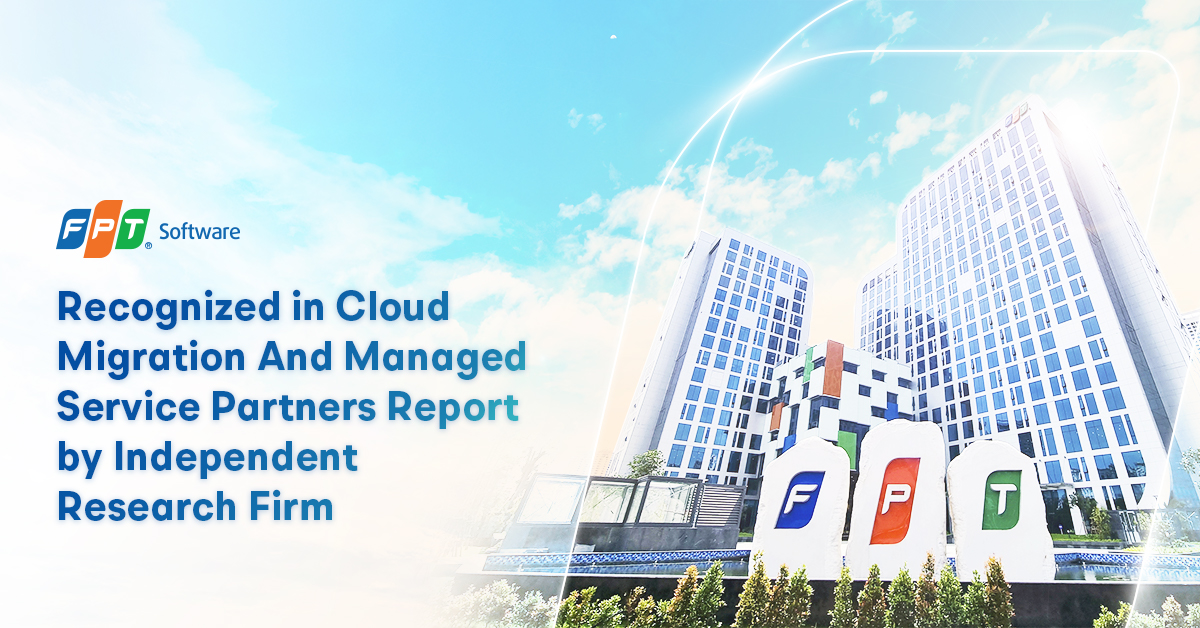 HANOI, Vietnam, January 04, 2022 – FPT Software, the leading Vietnam ICT company, today announced that it has been positioned as a "Contender" in The Forrester Wave™: Cloud Migration And Managed Service Partners In Asia Pacific, Q4 2022.
The report researched, analyzed, and scored the 14 most significant services providers across 27 criteria covering the current offering, strategy, and market presence. It shows that FPT Software received the highest score possible in the execution roadmap criterion. According to Forrester, "FPT Software has an impressive future roadmap and evidence that it has successfully delivered on its previous intentions."
Additionally, the report stated that the company "supports delivery with its Japanese-inspired Digital Kaizen method and a cohesive, well-structured set of in-house developed tools… including the [platform CloudSuite] for multi-cloud management, monitoring, and cost optimization across AWS, Azure, and Google Cloud Platform (GCP)".
With customer-centricity as a core company value and heavy investment in local talents, FPT Software has shown its competency in the Azure practice and expertise of its personnel. "[The company] is a good choice for Azure organizations with a large Microsoft application portfolio or those seeking a partner that can engineer a technically robust and secure cloud landing zone", the report states.
"We're pleased to be recognized for our solid cloud build and management capabilities," explained Frank Bignone, Chief Digital Transformation Officer, FPT Software. "We believe this recognition is a reflection of FPT Software's decades-long dedication to help global companies stay ahead in their digital journey."
Striving to become the technology disruptor, the firm also sets its sights on becoming one of the Top 50 global digital transformation service providers by 2030 and among Asia's top 50 digital companies by 2023.
This is the latest recognition for FPT Software from Forrester Research, Inc, after being named a Contender in The Forrester Wave™: IoT Consultancies In Asia Pacific, Q2 2022, and some other services being included in The Robotic Process Automation Landscape, Q3 2022 and The Managed Security Services Landscape In Asia Pacific, Q3 2022.
About FPT Software
FPT Software is a global technology and IT services provider headquartered in Vietnam, with more than $632.5 million in revenue and 25,500 employees in 28 countries. As a pioneer in digital transformation, the company delivers world-class services in Smart factories, Digital platforms, RPA, AI, IoT, Cloud, AR/VR, BPO, and more. It has served 1000+ customers worldwide, a hundred of which are Fortune Global 500 companies in Automotive, Banking and Finance, Logistics & Transportation, Utilities, and more. For further information, please visit http://www.fpt-software.com
Media contact
Mai Duong (Ms.)
FPT Software
PR Manager
Email: [email protected]
Website: https://www.fpt-software.com/newsroom/