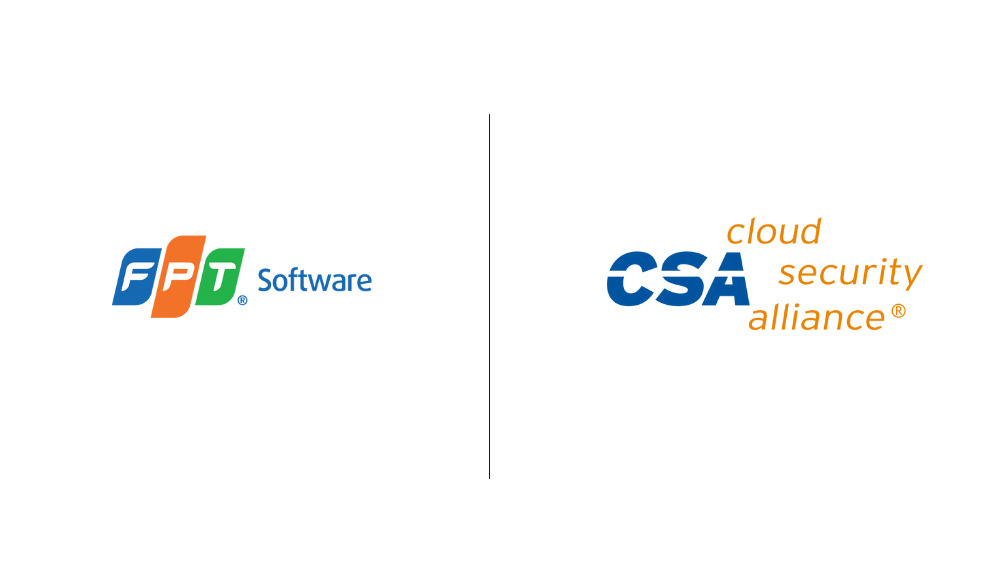 HANOI, Vietnam – 20 September 2021 – FPT Software today announced that it has joined the Cloud Security Alliance (CSA), the world's leading organization dedicated to defining and raising awareness of best practices to help ensure a secure cloud computing environment. Participation in the global cloud security community demonstrates the company's commitment to cloud security.
FPT Software assists customers of all sizes and from any industry in implementing digital technologies, including cybersecurity. Its Cloud Security Posture Management, Soratrust, automates governance across multi-cloud assets and maintains continuous compliance to 16 different regulations across industries, offering the customers a shortcut to cloud security assurance and unwavering business stability.
As a member of the Cloud Security Alliance, FPT Software will be able to educate and collaborate with cloud technology companies and software-as-a-service organizations on best practices and solutions to simplify processes for achieving regulatory compliance and certification to multiple security standards. By tapping into this expanding community, IT professionals can put the most effective security processes and solutions in place for the company and its clients, powered by and in the cloud.
"More and more organizations have realized the benefits of moving to the cloud and it is more crucial than ever that enterprises build a strong defence wall against digital attacks," said Mr Pham Tung Duong, Head of CyberSecurity Assurance Service at FPT Software. "FPT Software is committed to driving innovation in cloud service and cybersecurity. This new offering will enable us to give customers a smarter, more accessible on-ramp to effective cloud governance."
"We are pleased to welcome FPT Software to the Cloud Security Alliance as a corporate member. We look forward to the fresh approach, unique insight, and extensive experience that they will bring to the CSA community," said Jim Reavis, co-founder and CEO, Cloud Security Alliance.
Last month, FPT Software became the first company in Vietnam to be authorized as a CVE Numbering Authority (CNA). This is a significant milestone for the company in strengthening its cyber security capabilities.
About FPT Software
FPT Software is a global technology and IT services provider headquartered in Vietnam, with more than USD 513 million in revenue and 20,000 employees in 26 countries. As a pioneer in digital transformation, the company delivers world-class services in Smart factory, Digital platforms, RPA, AI, IoT, Cloud, AR/VR, BPO, and more. It has served 700+ customers worldwide, a hundred of which are Fortune Global 500 companies in the industries of Automotive, Banking and Finance, Logistics & Transportation, Utilities, and more. For further information, please visit www.fpt-software.com.
About the Cloud Security Alliance
The Cloud Security Alliance (CSA) is the world's leading organization dedicated to defining and raising awareness of best practices to help ensure a secure cloud computing environment. CSA harnesses the subject matter expertise of industry practitioners, associations, governments, and its corporate and individual members to offer cloud security-specific research, education, certification, events and products. CSA's activities, knowledge and extensive network benefit the entire community impacted by cloud — from providers and customers, to governments, entrepreneurs and the assurance industry — and provide a forum through which diverse parties can work together to create and maintain a trusted cloud ecosystem. For further information, please visit www.cloudsecurityalliance.org.