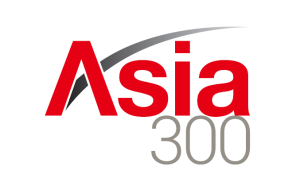 On June 15th, the Nikkei Asian Review – the leading media conglomerate in Japan, announced a list of Asia 300 – the most valuable and effective business group in Asia. According to Nikkei, FPT is among the fastest growing companies from 11 countries in the region with a series of growth and efficiency criteria. FPT is the only company in the Information Technology sector of ASEAN in this list. This is the 4th consecutive year that FPT has been honored by Nikkei.
On top of the list is Taiwan's Largan Precision, the world's leading maker of smartphone lenses, while HCL Technologies, India's IT services provider ranks at No. 2. Chinese companies (50) and Indian companies (49) make up nearly one-third of the top 300 listed companies, surpassing those in South East Asia. Vietnam continues to have five representatives shortlisted as FPT, Vinamilk, GAS, Vietcombank and Vingroup.
Asia300 annual poll by the Nikkei is considered the "thermometer" of the Asian economy, which brings together the largest and fastest-growing from 11 countries / territories. The rankings was based on sales in the most recent fiscal year, followed by an assessment, analysis of growth, profitability and financial efficiency of the companies mentioned before. The ranking is a comprehensive assessment of the overall strength of a business.