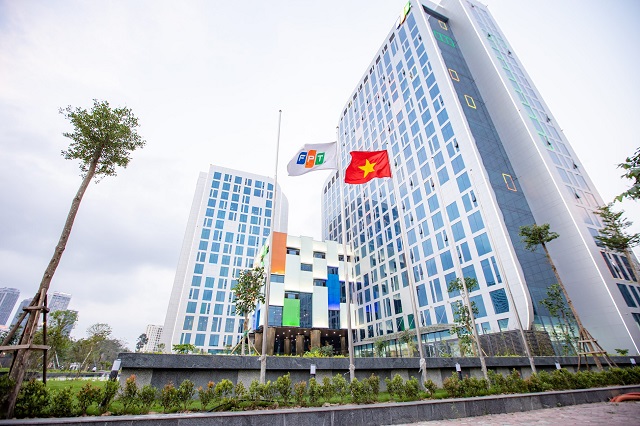 In a poll conducted by the reputed publication Asiamoney, FPT Corporation clinched the Most Outstanding Company in Vietnam award. By sector, FPT was also selected as the most prominent enterprise in Information Technology and Telecommunications Services in Vietnam. 
The Asia's Outstanding Companies Poll aims to identify and recognise publicly listed companies in 2 categories: by market and by sector in which it operates. This year, more than 1,070 fund managers, buy-side analysts, bankers and research analysts cast nearly 6,000 votes to select the most outstanding listed companies for their sectors and in their markets. 
The largest IT firm in Vietnam was lauded for excelling in areas such as financial performance, management team excellence, IR (investor relations) activities, and CSR (corporate social responsibility) initiatives.
Despite the challenges of Covid-19, FPT still maintained a double-digit growth owing to the collective efforts of more than 36,000 employees, firm leadership and effective pandemic response plans. 
In the first 8 months of 2021, FPT recorded revenue of 21,842 billion VND and pre-tax profit of 4,005 billion VND, up 19% and 20% over the same period last year, equivalent to 102% and 104% of the plan. The technology segment, with a focus on digital transformation, continued to contribute positively to the company's performance. 
FPT has carried out many programs to support the community and businesses in the ongoing battle against Covid-19. In August, FPT launched eCovax – a digital solution package facilitating digital working environment to help the business community enhance resilience and speed up business recovery. The group recently pledged to open a school to provide accommodations, care, support and general education training to 1,000 children in Vietnam who lost their parents to Covid-19.