Last July, FPT Software signed an agreement with Vietnam's first online university FUNiX to help educate the next-generation workforce of Vietnam.
Apart from co-designing the curriculum of Software Engineering courses, the company also dedicated a number of IT experts to FUNiX as mentors, providing online learners with academic, personal and professional support.
FPT Software is among dozens of tech firms that are actively working with FUNiX to address Vietnam's staffing shortage. As reported by online recruitment website Vietnamworks, the country is likely to short some 500,000 IT talents by 2020, making up nearly 80 per cent of the total tech jobs.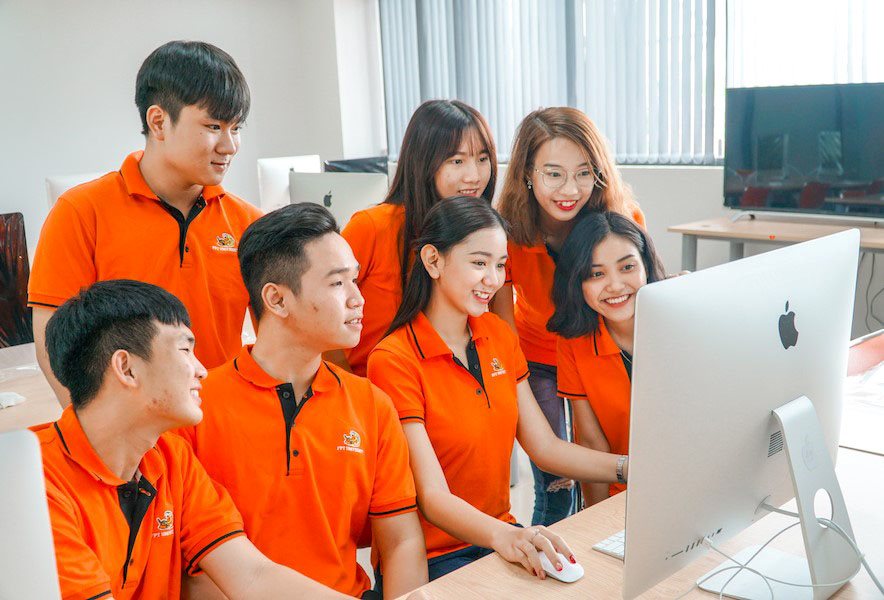 "Technology is constantly evolving. Through this collaboration, we hope to close the skills gap that is so prevalent in the tech business today. From pair-programming to sharing own career stories, we always encourage mentors to make it as hands-on as possible", said FPT Software's Head of Digital Innovation Tran Duc Tri Quang.
"Mentoring is not only to give back but also to learn", Quang added. "As our mentors pass on knowledge, they could also gain fresh perspectives and unbiased opinions from young learners. Innovation is all about looking for new ways to solve problems".
Since 2015, FUNiX's mentor pool has accumulated to more than 2,500 industry practitioners, living and working in 20 countries in the world. Mentors from FPT Software are mainly specialized in software development, advanced analytics, data sciences, artificial intelligence (AI), cloud computing and embedded programming for the Internet of Things (IoT).
FPT Software is part of FPT Corporation, a technology and IT services provider headquartered in Vietnam with nearly US$1.2 billion in revenue and 29,000 employees. Being a pioneer in digital transformation, the company delivers world-class services in Smart factory, Digital platforms, RPA, AI, IoT, Mobility, Cloud, Managed Services, Testing, more. The company has served over 700 customers worldwide, 100 of which are Fortune 500 companies. For more information, please visit www.fpt-software.com