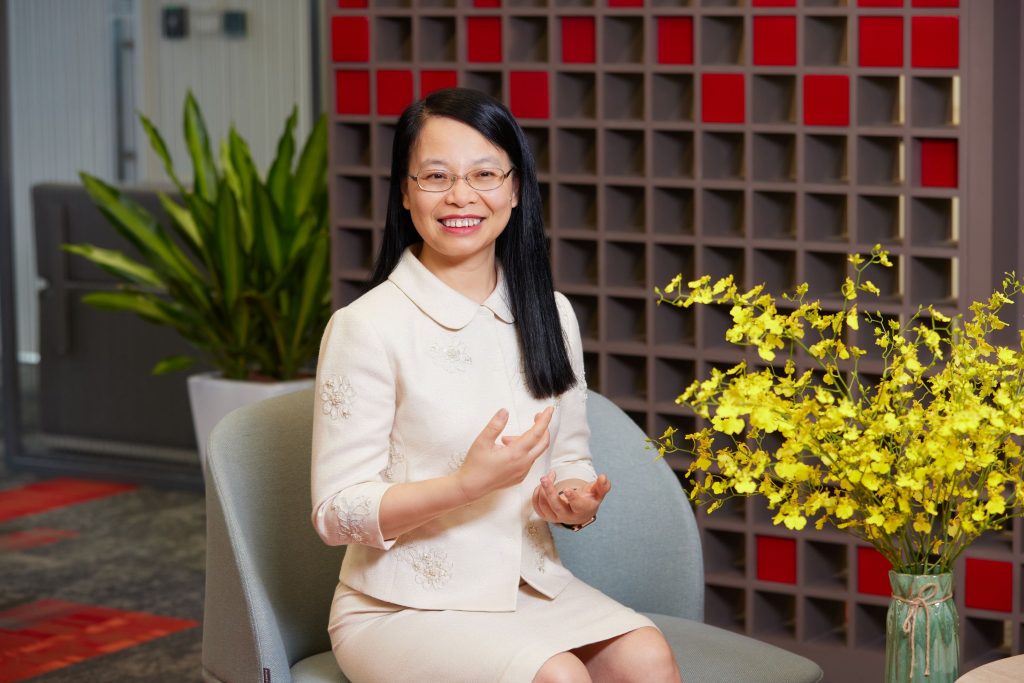 FPT Software Chairwoman was listed among the Top 20 professional female managers by Forbes Vietnam in March 2022.
FPT Software Chairwoman Chu Thi Thanh Ha has recently been featured in Forbes Vietnam's March 2022 issue as one of the top 20 professional female managers, together with representatives from Microsoft, IBM, Cisco Vietnam, and so on. The list honours women leaders that have valuable contribution to their corporation's growth, demonstrate high level of personal competency and proficiency in business operation.
Chu Thi Thanh Ha was appointed the first Chairwoman to lead FPT Software's board in early 2020. Since then, she has dedicated herself to growing the company with compassion and empathy. Embracing the philosophy of taking the company's employees as its core, FPT Software has made continuous efforts in maintaining its employees' well-being and navigating through the difficulties of COVID-19. In the pandemic-dominated 2021, the IT firm still managed to grow 23 per cent and set many new records: reached 107 million USD in annual profit, won a 200-million-USD-worth bid, and exceeded the 22,000-employee milestone.
"Those efforts have brought us to success in delivering many projects, won us positive feedback from customers and opened more growth opportunities for our company. That's something to be proud of", said FPT Software's Chairwoman in a recent interview.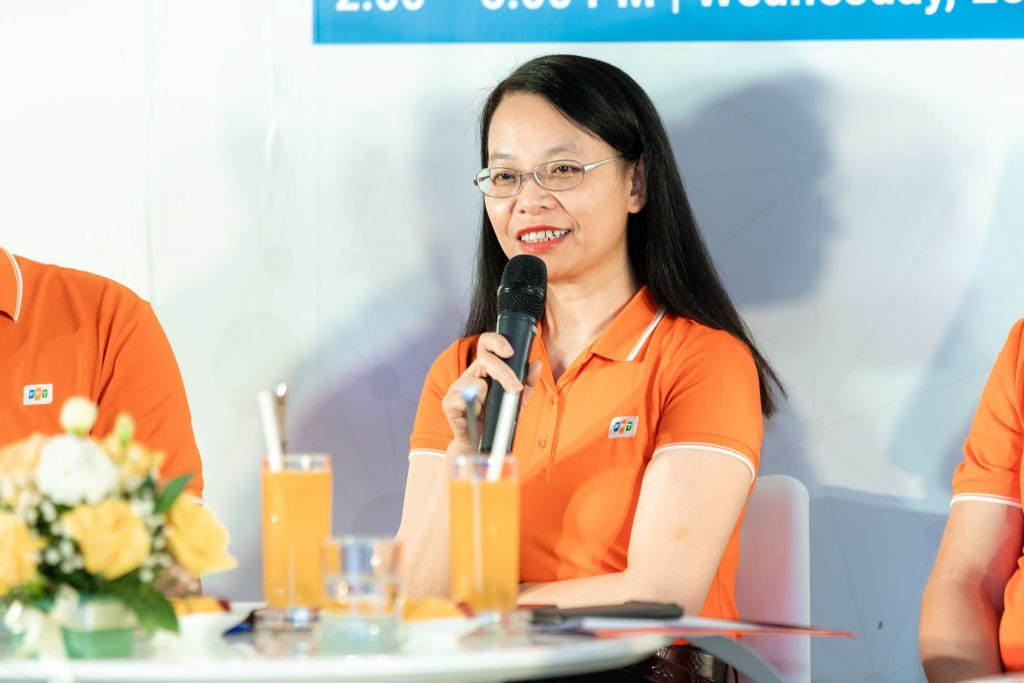 FPT Software Chairwoman at CxO Talk, an internal event that connects the company's management and its employees
Ms. Ha has as-well proven herself to be an inspirational leader of an innovative and diverse company. Being a female leader in a male-dominated industry, she has inspired other businesswomen and helped change the perception of the community in Vietnam about the role of women in technology. Ms. Ha has attended and spoken at several events for female workers, entrepreneurs and students, including Swinburne Vietnam Women and Technology Forum, VIOD – Deloitte Vietnam Webinar, "Inspiring female entrepreneurs in the digital economy" forum by Vietnam Women's Union, and many internal events of FPT Software.
At some of those events, FPT Software's Chairwoman shared the experiences along her career, which she recalled as a journey to "overcome prejudice with pride". Landing her first job at the new-born FPT nearly three decades ago, she ventured on a career choice against the majority to take on challenging missions to build the company to success. Throughout her career, Ms. Ha has always stressed the importance of life-long learning, saying it is imperative for all leaders in the ever-evolving technology world.
Chairwoman Chu Thi Thanh Ha has received many recognitions for her contribution to the development of local IT industry and her accomplishment in leadership role. In 2012, she was one of a few individuals to receive the Certificate of Merit from Vietnamese Prime Minister for her contribution to the country's Internet development. As the former Chairwoman of FPT Telecom, she played an important role in making the company one of the Vietnam's leading telecommunications and Internet services providers. Her remarkable contribution to the development of the company was recognized by Forbes, making her one of Vietnam's 50 most powerful businesswomen in 2017.