HANOI, Vietnam, April 17, 2020 – Vietnam's leading IT services provider FPT Software on Friday signed a partnership agreement with the Finnish tech firm The Qt Company (Qt) to accelerate digital transformation initiatives in Southeast Asia.
According to the agreement, FPT Software will play the role of a key Professional Service Provider as well as a License Reseller of Qt in the region. It will help promote Qt's cross-platform software framework and implement Qt's user-friendly applications running on embedded products in automotive, consumer electronics, automation, medical devices, and so on.
The collaboration is expected to help Qt strengthen its foothold in Southeast Asian markets such as Vietnam, Singapore, Thailand, Indonesia, and Malaysia.
"FPT Software is a global leading technology provider with strong capabilities in digital technologies and solutions like Smart Factory, IoT, Embedded Systems, and Business Applications. Through this partnership, we hope to build a strong ecosystem and enhance user experiences for our customers", said Chris Sohn, Qt Group's Vice President and Head of Asia Pacific.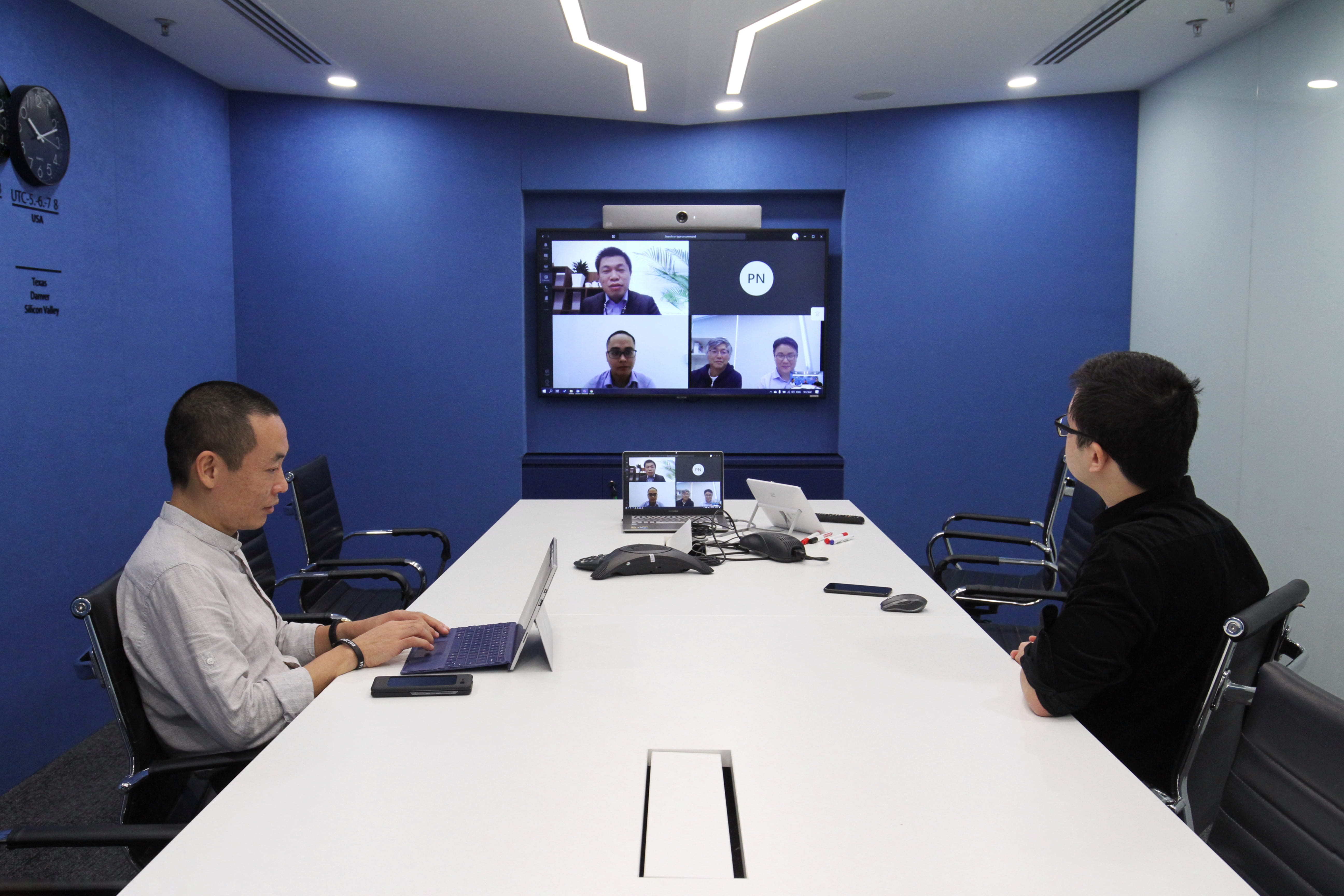 Last week, FPT Software and The Qt Company held their partnership signing ceremony online
Qt's technology has been adopted by nearly one million developers around the world. It enables a single software code across all operating systems, platforms and screen types, enabling seamless user experience across devices and increase customers' time-to-market.
"We are very pleased to collaborate with Qt and join its efforts to drive digital transformation in the region. This agreement is also a great opportunity for FPT Software to diversify our service portfolio as well as enhance our digital capabilities", said Nguyen Duc Kinh, FPT Software's Senior Vice President in charge of Automotive and Manufacturing Industry Group.
After two decades of leading Southeast Asia in IT services, FPT Software decided to shift its focus onto digital transformation in 2019, in which its consulting services and digital solutions are set to become a key driver of growth. The company has been a trusted partner with global industry leaders such as Microsoft, AWS, Airbus, etc.
About FPT Software
FPT Software is part of FPT Corporation, a global leading technology and IT services provider headquartered in Vietnam, with nearly US$1.2 billion in revenue and 29,000 employees. As a pioneer in digital transformation, the company delivers world-class services in Smart factory, Digital platforms, RPA, AI, IoT, Enterprise Mobility, Cloud, AR/VR, Embedded Systems, Managed services, Testing, Platform modernization, Business Applications, Application Services, BPO, and more. It has served over 700+ customers worldwide, a hundred of which are Fortune Global 500 companies in the industries of Aerospace & Aviation, Automotive, Banking and Finance, Logistics & Transportation, Utilities and more. For more information, please visit www.fpt-software.com
About Qt
Qt Group (Nasdaq Helsinki: QTCOM) is a global software company with a strong presence in more than 70 industries and is the leading independent technology behind millions of devices and applications. Qt is used by major global companies and developers worldwide, and the technology enables its customers to deliver exceptional user experiences and advance their digital transformation initiatives. The company's net sales in 2019 totaled 58,4 MEUR, and it employs some 340 people. To learn more, visit https://www.qt.io 
Media contact
Hue Le (Ms.)
PR Manager FPT Software
Email: [email protected]
Mobile: +84866867745