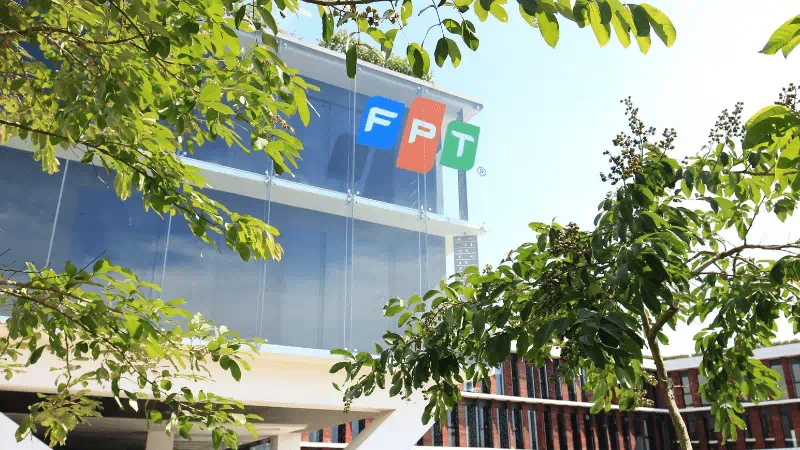 Forbes has recently announced the list of Vietnam's Top 50 most valuable brands in 2020, in which FPT moved up by one notch to the 9th position overall and secured the top spot in the technology sector for two consecutive years.
FPT is the only tech brand that made it to Forbes Vietnam' Top Ten and one of 20 Vietnamese brands valued over USD 100 million. The brand is worth USD 217.7 million this year, surpassing the runner-up VNG in the technology sector, which ranks 25th in the list with the value of USD 69.3 million.
Other brands in Forbes Vietnam's Top Ten are military-run telecom giant Viettel, dairy company Vinamilk, telecom providers VNPT and MobiFone, brewer Sabeco, real estate developer Vinhomes, food and beverage company Masan Consumer, state-owned Vietcombank, and mall operator Vincom Retail. Ten leading brands' total value increased by 17% year-on-year to USD 8.1 billion, accounting for 30% of Top 50's overall value.
Forbes Vietnam's valuation of brands is in line with Forbes US standards that calculate the brand's contribution to the company's business performance. The most valuable brands are those posting the highest revenue in sectors where the brand plays a key role. After compiling a preliminary list of 100 most influential brands with high coverage and awareness, Forbes looks further at brands' incomes before and after tax, interest rates, and value of intangible assets reported in the companies' financial reports. The final brand value is determined based on the regional industry average price-to-earnings (P/E) ratio.
In the first half of 2020, FPT reached VND 13,611 billion in total revenue and VND 2,428 billion in pre-tax profit, representing a year-on-year increase of 9% and 14% respectively. FPT's pre-tax profit margin remains high at 17.8%, up by 17.1% year-on-year. In 2020, FPT aims to generate VND 32,450 billion in revenue and VND 5,510 billion in pre-tax profit.