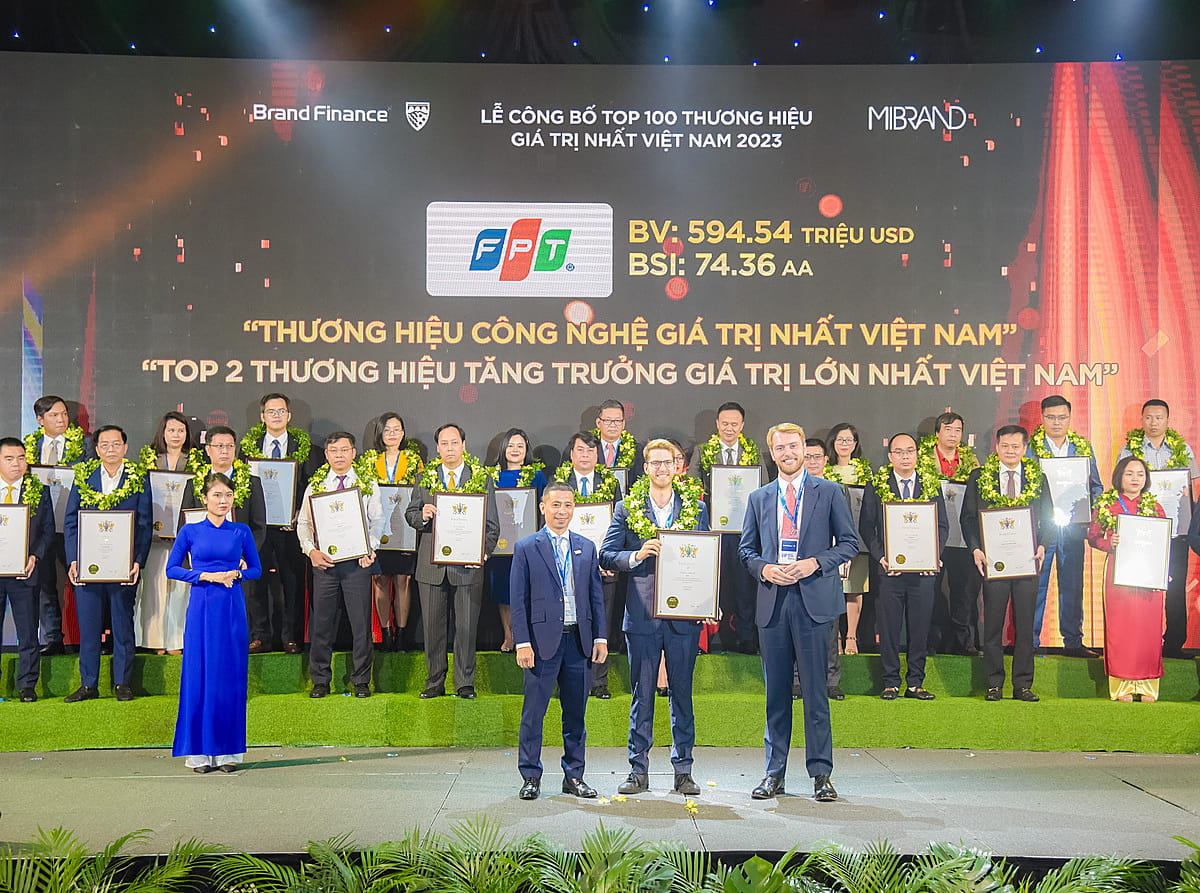 FPT Corporation representative received the certificate of the most valuable technology brand and the second fastest-growing brand.
FPT Corporation is recently spotlighted as the top most valuable technology brand in Brand Finance's Vietnam 100 2023 report and the second fastest-growing brand across all sectors. In particular, FPT's brand value witnessed a growth of 52% to USD 594.5 million. This achievement underscores FPT's resilient and consistent growth, resulting from its continual research and development, innovation, and strategic partnerships with major global technology corporations.
Being a technology pioneer in Vietnam, FPT has constantly improved over 35 years of development to address the challenging digital transformation of the country and FPT's customers worldwide. Its leading position is affirmed through a number of prestigious domestic and global recognitions, including those from Gartner, Forrester, the Stevie® Awards, IT World Awards, and so on.
One of the most significant contributions to FPT value is its Made-by-FPT ecosystem, which comprises more than 200 services, products, solutions, and platforms that apply leading technologies such as AI, Big Data, Cloud, and IoT. Its subsidiary, FPT Software – a global technology and IT services provider – contributes significantly to this sustainable growth. FPT Software has over 27,000 employees in 28 countries, delivering top-notch services and innovative solutions to customers and partners. In Vietnam, the company is also a leading employer with three consecutive times recognized as the Best Workplace in IT, embracing diversity, equality, and inclusion and providing employees with a green and modern work environment.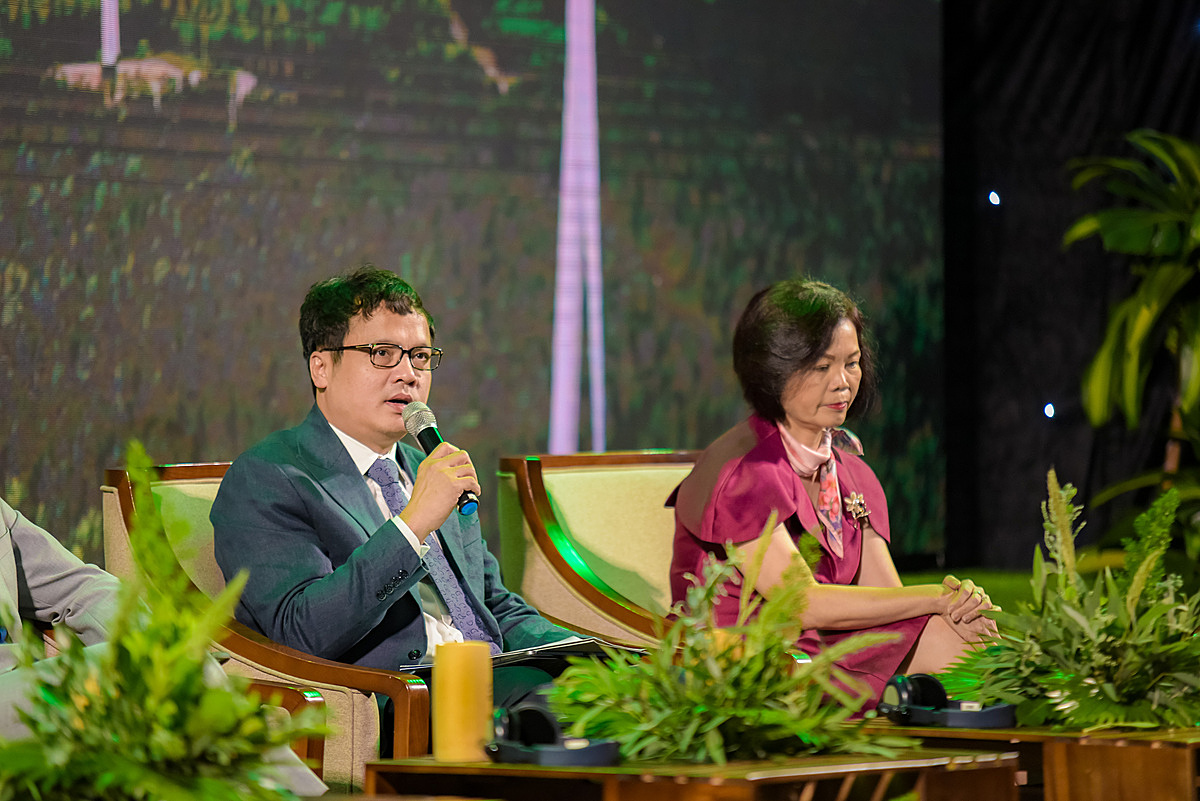 FPT CEO Nguyen Van Khoa at the Announcement Ceremony of Top 100 most valuable brands in Vietnam 2023
Entering the 35th year of development, sustainability and happiness are FPT's primary focus. This is demonstrated in FPT's Digital Conglomerate 5.0 strategy (DC5), which emphasizes the idea of Happiness Creation, aiming to create a happier future for people, success for organizations, and prosperity for the nation.
Echoing this sentiment, at the Announcement Ceremony of the Top 100 most valuable brands in Vietnam 2023, FPT CEO Nguyen Van Khoa stated that employees' happiness, growth, and well-being are vital for the corporation's long-term and sustainable development. This is embedded across all subsidiaries' operations. In particular, FPT Software has implemented various measures to develop a Happy workplace and support its employees through training programs, salary advancement, modern facilities, internal activities, and more. The company recently joined the United National Global Impact Initiative, dedicated to actualizing its commitment to sustainable growth and responsible business practices.