FPT Corporation and Siemens AG have signed a Memorandum of Understanding, upon which the two companies will collaborate in utilizing and implementing MindSphere, the cloud-based open IoT operating system from Siemens, for global customers of different sizes.
MindSphere, currently running on SAP HANA cloud platform with plan in the nearest future to expand to other infrastructures like AWS and Azure, is designed as an open operating system for industrial companies (e.g. machine manufacturers and plant constructors) as the basis for their own digital services, such as predictive maintenance or optimizing products and production processes by using digital twins etc.
FPT Corporation's expertise in IoT has been trusted by a growing number of customers, from start-ups to Fortunes 500s, to digitally transform the way they do business while ensuring maximum cost saving and consistent high performance.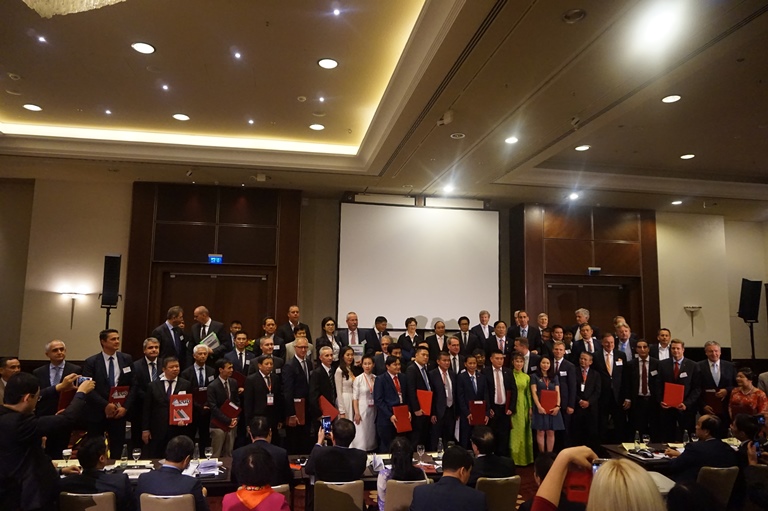 In the scope of the MoU, FPT and Siemens will work together to co-develop workforce and provide joint offerings to globally drive the digital transformation for businesses in areas where both have strong footprints e.g. Asia Pacific (Japan, Singapore, Vietnam, Malaysia, Korea, Australia) and Europe. The partnership will see the two companies collaborating in both the North and South bound of the IoT platform, making FPT MindSphere's eligible partner in numerous categories, including Consulting, Application Development, System Integration, Technology Development and Connectivity development.
Mr. Hoang Viet Anh, CEO of FPT Software commented: "As we are in the era of 4th Industrial Revolution, companies must transform themselves into more digital-centric entities. Our partnership with Siemens, a global market leader in Industrial and Manufacturing, in MindSphere is a testament to FPT's commitment to help businesses drive digital transformation. By combining FPT's expertise in IoT enablement for various industries, with MindSphere's vision to simplify IoT interaction and experience, we can open door to limitless inspiring digital innovations."
Jan Mrosik, CEO of the Digital Factory Division at Siemens AG: "Through our partnership with FPT, we are further expanding the ecosystem around our IoT operating system MindSphere and with it the digital transformation across all industries. FPT's deep knowledge in analytics, cloud technologies, engineering services and application development makes them a valuable partner for us and our customers."