[vc_row][vc_column][vc_column_text]Digital transformation is changing the face of financial services and it does not show any sign of slowing down. People are paying for their coffee with one simple tap of their card. Banks reward client loyalty with points that can be exchanged for gift vouchers. But few people really understand what is going on beneath the surface. What are the back-end technologies that are causing this disruption? FinTech Day 2019 has the answer.
Hosted by FPT Software for the second time, FinTech Day 2019 brings together both academics and practitioners in the field of financial technology to paint a full picture of financial services in the era of digital transformation.
Joining the event as a speaker, FPT Software's solution architect Giap Bui will be sharing the story of his brainchild akaBot and how it could help banks "move money for better". Using the Robotic Process Automation technology, this tool would automate tasks that are repetitive and time-consuming such as remittance process to save the bank nearly 80% of processing time and reduce human mistakes by half.
FPT's Akachain will also be introduced to fintech enthusiasts at the event. Built on the blockchain platform, it solves the problem of loyal program conundrum by enabling customers to accumulate points from different businesses into one single electronic wallet application. This solution makes it faster and more convenient for users to collect points and redeem them for gifts.
Last year, FinTech Day attracted some 300 tech enthusiasts to come and discuss around hot topics such as Blockchain, AI, RPA, Contactless Payment, and Big Data. As a pioneer in digital transformation, FPT Software hopes the event would trigger valuable discussions among technology community groups about the future of banking,  from the adoption of financial technology to increase efficiency and better meet always-on consumers to the organizational readiness.
Fintech Day 2019 is scheduled to take place on 30th March at Da Nang Software Park. Click here for more details.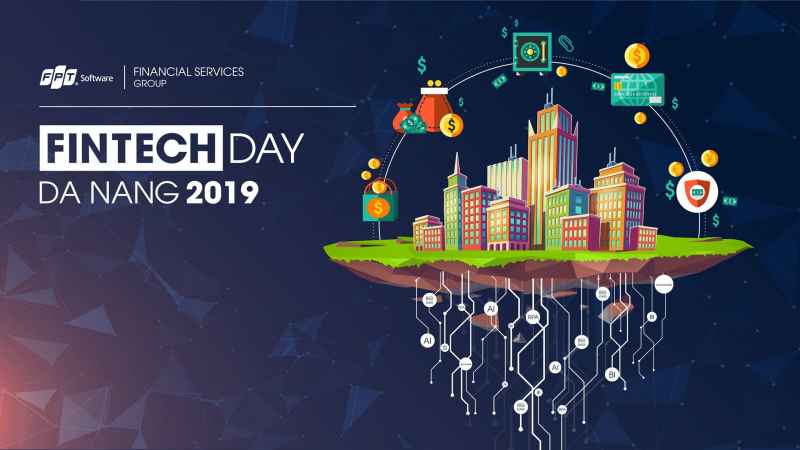 [/vc_column_text][/vc_column][/vc_row]