In this feature interview, FPT Software CEO Pham Minh Tuan reflects on the company's performance last year and its plan to "take it up a notch" to become Asia's top 50 IT company in the next three years.
2020 has been a year like no other for the world. Looking back, what do you think are the top achievements of FPT Software?
In the challenging context of COVID-19, I am very proud that FPT Software still accomplished great things. We still achieved double-digit revenue growth and reached the 500 million USD in revenue milestone.
We also saw great success in vendor consolidation. Last year, we won major contracts worth hundreds of million dollars from industry giants around the world, strengthening our market position as a trusted partner.
Also, while lots of firms laid off their personnel to reduce costs and keep their operations afloat, FPT Software managed to preserve and even expanded our workforce, taking our turnover rate to below industry average.
Looking forward to the next three years, what are FPT Software's top priorities?
We are still after a goal of becoming a billion-dollar global IT company, providing world-class digital transformation and IT services. In the next three years, we aim to take it up a notch and make it to Asia's top 50 digital companies in three-year time.
Digital transformation is still a strategic focus and the main revenue engine. In the next three years, it should account for at least 49 per cent of our profit. We have key programs on next-gen techs such as Cloud, Artificial Intelligence, Data Analytics, and Intelligence Automation. FPT Software also sets to expand our clientele to having 50 million revenue customers.
Another critical program in the next three years is managed services. Most companies allocate 70-80 percent of their IT budget to system operations. While FPT Software is already the managed services provider of many firms, we aim to expand our market share in the next three-year period. Particularly, we notice a strong wave of transformation to SAP S/4HANA. FPT Software has many advantages in this area; we have the technologies, infrastructure, human resources and know-how to help our customers with this transition.
Of course, to achieve these growths, we must grow our workforce. On average, we aim to onboard 5,000 – 8,000 employees every year. While we target to recruit IT engineers mainly in Vietnam, we still focus on other overseas markets such as India, the Philippines, Costa Rica, Mexico, and Canada. This is to optimise our mix of offshore, nearshore, and onsite delivery models to assist our clients 24/7 with minimum costs. As for the European market, we plan to have more IT professionals join us through mergers and acquisitions and rebadging deals.
What do you think is the greatest challenge your company might encounter? How do you plan to overcome it?
As an end-to-end digital transformation solutions provider, FPT Software not only works with business customers but also their end-users – which vary for different sectors, different companies.
We tackle this with a people-focused approach. FPT Software is actively expanding our Centres of Excellence (CoE) for each industry. We recruit global experts with domain knowledge, technical know-how, and language skills, allowing us to tap into different markets. Besides, we constantly provide existing employees with training on digital transformation consulting to enhance their skill set and technical knowledge.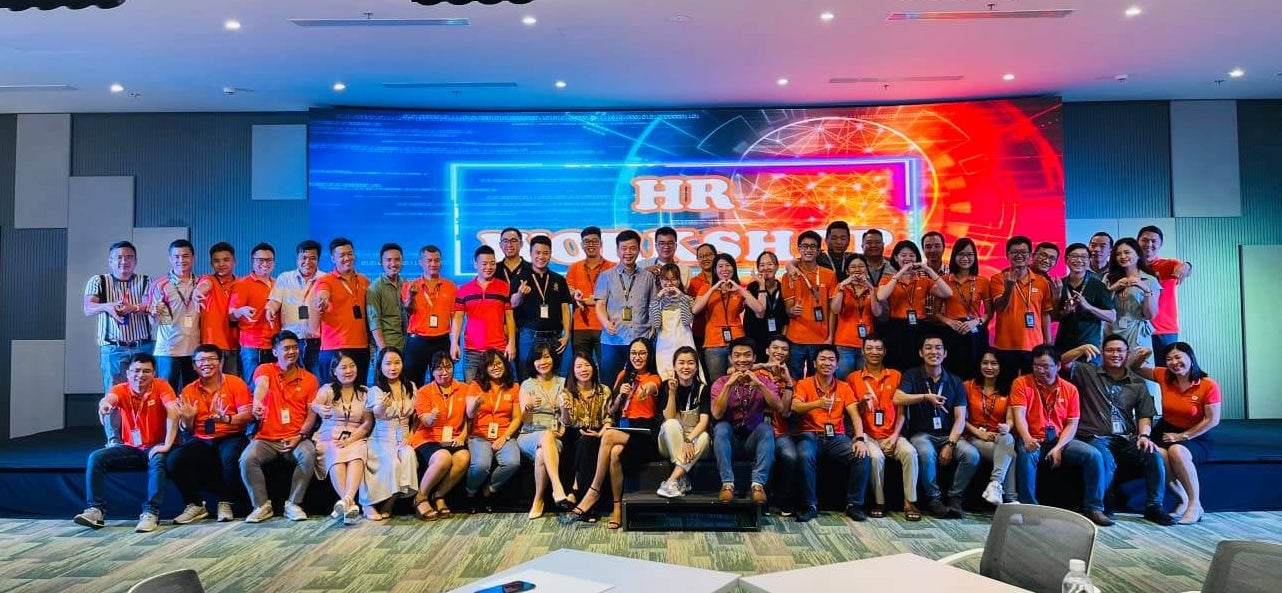 FPT Software CEO Pham Minh Tuan recently hosted a workshop for a key program's members
Technology-wise, we have been developing E2E digital transformation solutions and comprehensive services including consultation, discovery, implementation, operations and maintenance. This full-package offering can help SMEs transform while ensuring affordability.
We will also focus on forming strategic alliances to tap into different markets and reach more clients. It aligns with our vendor consolidation program. Plus, as we seek to be part of more business transformation programs, strategic alliances enable us to provide comprehensive services with the optimal costs.
Thank you for your time!