FPT Software, Vietnam's leading technology firm, has applied the essence of AI technology to upgrade the dining experience for nearly 3,000 employees working at DENSO Manufacturing Vietnam. The company is a subsidiary of DENSO Corporation – the world's second-largest automotive supplier in terms of global sales.
With the employees' best interests in mind, DENSO Vietnam has worked with FPT Software to renovate its canteen service and management, thereby improving employees' satisfaction, reducing leftovers and improving workplace safety amid COVID-19 pandemic.
FPT Software designed the DX lunch program with the application of akaCAM – a face recognition technology integrating Artificial Intelligence (AI) and Data Analytics. As the employees select their meals, an AI-powered facial and meal recognition system is applied to verify the employees of each working shift while instantly recording entrance time and attendance, as well as automatically identify food on the tray. Thanks to these functions, the waiting time and transaction processing time is significantly reduced, which means employees can enjoy a longer lunch break.
The data collected is further analyzed to predict meals and ingredients, allowing canteen managers to improve the daily menu based on the actual preferences and needs, thereby reducing wastage while ensuring employees are served with their favourite dishes After 6 months of implementation, the high-tech canteen has served over about 540,000 meals and decrease leftovers by 34%, tripling its initial target.
Vo Hong Chien, Director of Quy Nhon AI Research and Application Center, shared that akaCAM not only identifies faces but also analyzes workers' expressions after meals. This data can help the operation department to get workers' feedback on meals, thereby making decisions to change to improve the experience for employees. Besides, akaCAM can operate on a larger scale in large factories and factories.
Furthermore, the DX lunch program also allows DENSO Vietnam to comply with protective measures against COVID-19. It limits in-person contacts, adheres to social distancing practice, and ensures diners and canteen staff can stay safe at mealtime.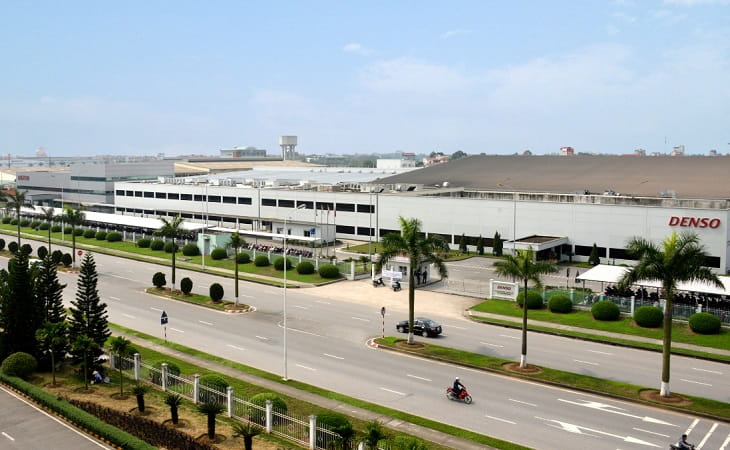 Pham Minh Hao, Director of Denso Vietnam Factory commented: "Along with contributing to the economy, Denso Vietnam aims to build a good working environment for employees while minimizing the impact. to the environment. Cooperating with FPT Software, we have applied AI and Data Analytics, so that employees can freely choose dishes that suit their taste, helping to plan more effective operations, achieving higher results than expected".
Since 2018, FPT Software has partnered with DENSO on several successful projects, which have helped DENSO move faster towards digital transformation and strengthen the collaboration between the two partners.
From helping organizations achieve operational excellence to improving employees' welfare, FPT Software presents itself as a digital transformation consultant providing a comprehensive range of vast expertise, innovative technology solutions and prompt technical support.