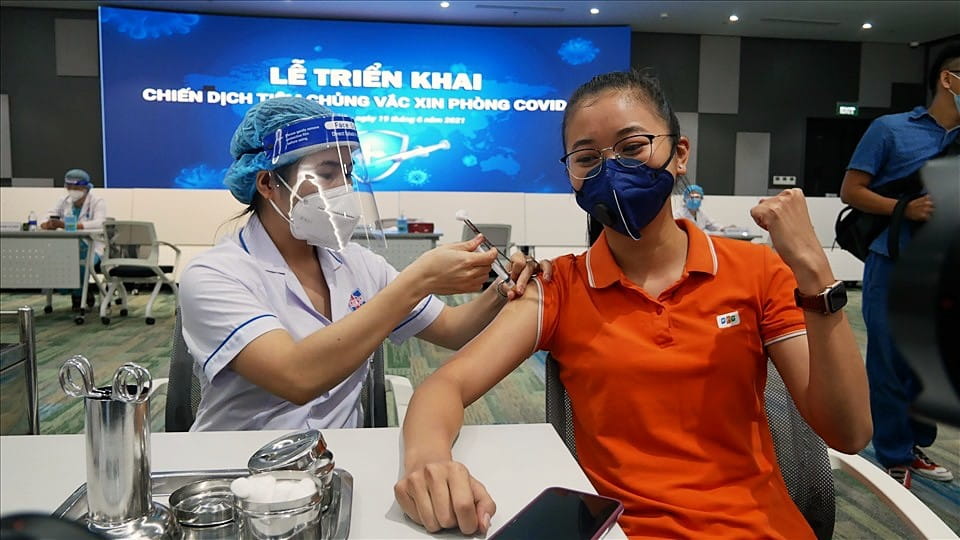 8,870 FPT employees in Vietnam's southern business hub Ho Chi Minh City have been vaccinated against COVID-19, marking the start of Vietnam's largest-ever mass immunization drive in mid-June 2021. This reflects the company's effort in collaborating with the local government to minimize the impact of COVID-19 and safeguard the health of its employees.
Currently a hot spot in the fourth wave of COVID-19 outbreak, Ho Chi Minh City was allocated 863,000 vaccine doses in Vietnam's historic vaccination campaign. The campaign aims to achieve the dual goals of fighting the pandemic and ensuring continuous supply chain operation of the city in particular and Vietnam in general. In the first phase, these vaccines are prioritized to workers in industrial parks, export processing zones and industrial zones, as well as police officers and military personnel in the city.
Working in Ho Chi Minh City High-tech Park, FPT Software's employees are in the vaccine priority group. At the kick-off of the campaign at FPT Software's campus on June 19, 500 employees required to stay on-site or travel frequently for business were among the first to take the vaccine shots. Each person received a confirmation with a QR code to scan and report in case such side effects as fever or cramp appear.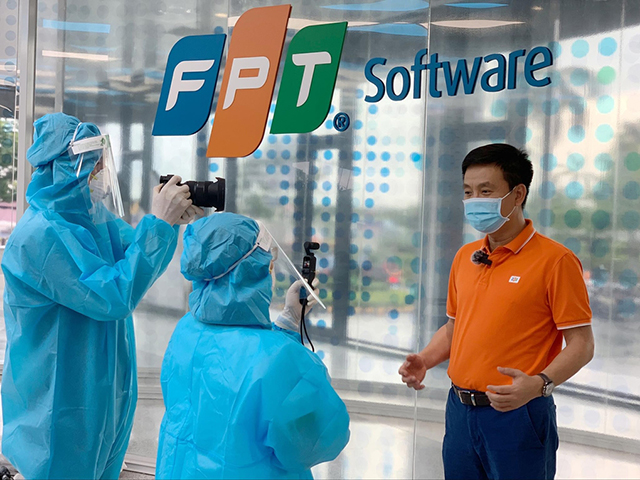 FPT Software CEO Pham Minh Tuan was the coordinator of the company's vaccine campaign
As the coordinator and one of the first to take COVID-19 vaccines in this campaign, FPT Software's CEO Pham Minh Tuan honored the efforts of local authorities. "We would like to thank the Government and the People's Committee of Ho Chi Minh City for prioritizing people in export processing zones and industrial parks to get vaccinated. We hope that the government and people, in a mutual effort, will promptly contain the outbreak and achieve more successful outcomes", he said.
By June 25, FPT Software has over 5,000 employees getting COVID-19 vaccines. Along with FPT Software, other subsidiaries of FPT also have their staff vaccinated, bringing the total number of FPT employees being injected to 8,870. In the past months, the company's employees in other overseas locations such as Germany and the US have also got their COVID-19 vaccines following the local government plan.
Since the first COVID-19 outbreak, Vietnam's leading IT group FPT has taken prompt actions to ensure the safety of its people and maintain business as usual. The company was recognized by Forbes and The Stevie Awards for its successful efforts in response to the pandemic.