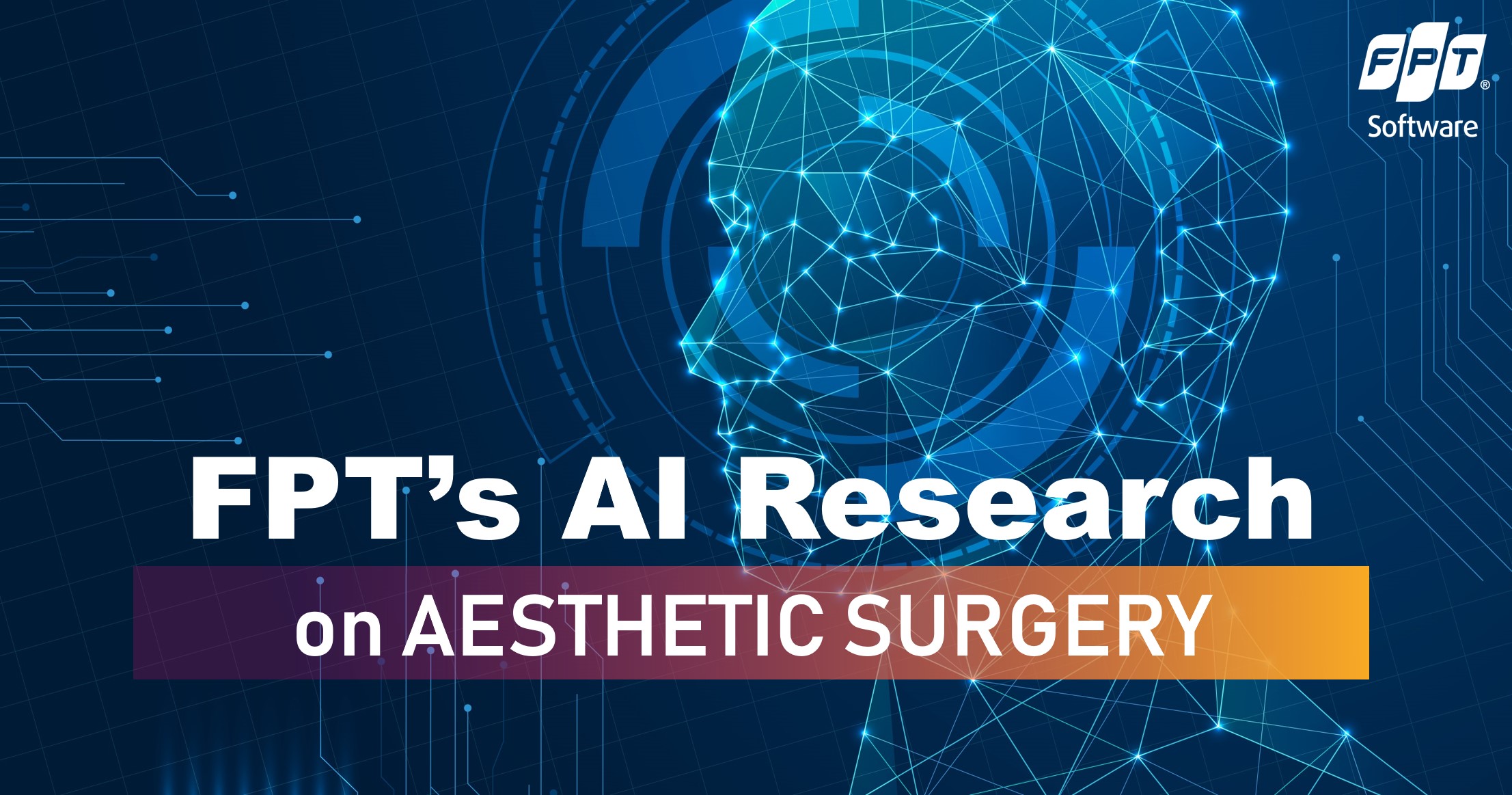 IntechOpen, the world's largest scientific publisher of open access books, has announced that the AI research on aesthetic surgery by FPT Japan experts, Dr. Nguyen Do Trung Chanh and Dr. Dao Huu Hung, has been published as a chapter in the book "Advanced Analytics and Artificial Intelligence Applications".
In the book chapter, the authors proposed a deep-learning based recommendation system for aesthetic surgery, composing of a mobile application and a deep-learning model. The research was jointly conducted by Dr. Chanh and Dr. Hung as they were carrying on an AI project for the client Shonan Beauty Clinic in 2018.
"Shonan Beauty Clinic (SBC) was a satisfied end user, therefore, it was much easier to get permission to use the project data and results for any of our publications", said Dr. Dao Huu Hung, a PhD of Computer Vision in Japan.
IntechOpen publisher and famous editor Dr. Ali Soofastaei, who will be editing the book, learned about Dr. Chanh and Dr. Hung through their published articles on Computer Vision and AI. He was the one who invited FPT experts to contribute content for the AI book project very early on.
IntechOpen is one of the pioneers in the Open Access publishing movement, specialized in science books. The key difference between Open Access from traditional publishing methods is that all of their books are made accessible to readers for free.
"The research findings will come to every reader, regardless of geographic location and economic situation. Students, professors, and researchers at companies, can easily access the research without having to pay fees to publishers," Dr. Hung explained. In other words, people will come to know the results of FPT's research and the authors without any barrier, he added.
The publication of the project results is very important for FPT, especially when the client has agreed to to co-author with FPT. It demonstrates the company's capabilities in research and applications of AI in practice. The book also helps to build trust with Japanese companies as well as prospects from non-Japan markets which consider AI projects with FPT in the future.
"We hope to have more AI projects coming after case studies like this are published to the academic community. It is part of our efforts to help transform organizations, industries and society at large through data analytics and artificial intelligence", said Dr. Nguyen Do Trung Chanh, who played a key role in the project as well as throughout the research process.
The peer-review chapter "A deep learning-based aesthetic surgery recommendation system" was submitted to IntechOpen in November 26th 2018 and has been published on 23th May, 2019. To get a copy, please download here for FREE.