On Oct 31st, the first autonomous car in Vietnam using FPT Software's solutions was introduced in Ho Chi Minh Hi-tech Park. This driver-less car is able to self-navigate, avoid cars from the opposite direction, evade obstacles and re-direct where the roads bend.
FPT has been investing in R&D activities on autonomous driving technology for the past few years and is also the first company to publicly introduce solutions for self-driving cars in Vietnam.
Over the last 3 years, FPT has been focusing on researching and developing new technologies, especially in automotive sector. Accordingly, the company has been investing in developing automotive solutions and cooperating with the world's leading automobile manufacturer so as to apply these technologies in reality.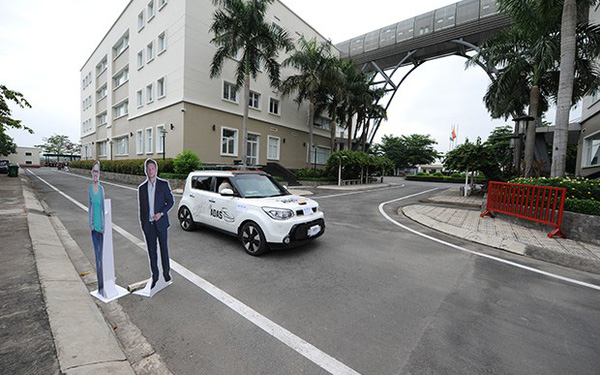 In 2016, FPT Global Automotive (FGA) – a strategic unit specializing on automotive technology solutions, was established with more than 1000 technology experts. In this field of technology, FPT Software has expertise in developing electronic control units (ECU), autonomous car software support system as well as connected car system. Until now, FPT Software has implemented above 150 projects in Automotive Industry for more than 20 clients in Japan, Korea, Europe and the United States.
With a thousand experts and engineers specializing in automotive technology, FPT Software aims to become partners in developing software and technology solution for the global leading automobile manufacturers. In order to achieve this target, FPT Software has tried to enhance its technology capabilities by investing in R&D activities and cooperating with FPT University as well as other universities in training autonomous driving technology for IT students.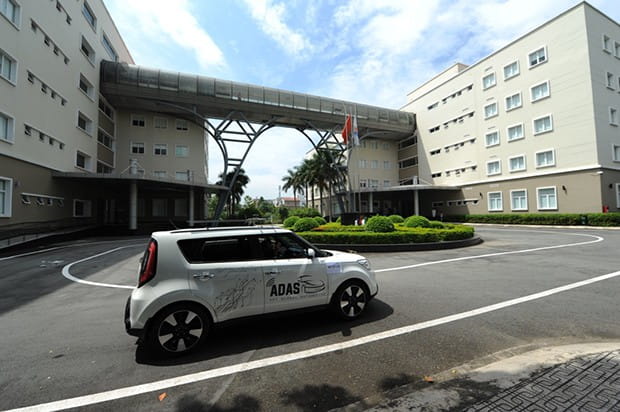 FPT Software officially launched the project to develop software system for autonomous car in October, 2016. Specifically, the company did develop software which allowed the driver-less car to change the lanes, avoid obstacles and recognize traffic signs. After six months of research and development, the software was tested on the car running around FPT Software's campus. The autonomous car project has affirmed FPT Software's capabilities in autonomous driving technology.
Mr. Le Quoc Vuong, Project Manager of FPT Software's Autonomous Car Project, said: "We started researching autonomous driving technology in October, 2016. The project team has progressed from small steps to bigger steps over the last few months. Specifically, since the very first days of the project, the project has applied this technology on a 1:10 scale model car. The original control circuit of this car was replaced by FPT Software's circuit and control panel. FGA team has used the most advanced technology including Computer Vision, Deep Learning for the company's driver-less car – Kia Soul".
Explore more about FPT Software's expertise in Automotive Sector at https://www.fpt-software.com/industries/automotive/