FPT was officially selected by Myanmar's Ministry of Planning and Finance for a contract worth 11.3 million USD. This has been the biggest IT project of Myanmar government so far and also the biggest World Bank funded IT project in this country.
The project is a component of a program to modernize Myanmar's Public finance system. FPT has succeeded against 12 competitors from China, India, Singapore, Malaysia and Myanmar to be chosen for this bid. While identified as a potential destination for business development, Myanmar is also recognized as a highly competitive market. Therefore, the FPT's active expansion into this market not only opens the company to promising cooperation opportunities in public finance in the future but also demonstrates the capabilities of Vietnamese IT companies to both local and international partners. This project is expected to significantly facilitate the modernization of the national public finance system in Myanmar.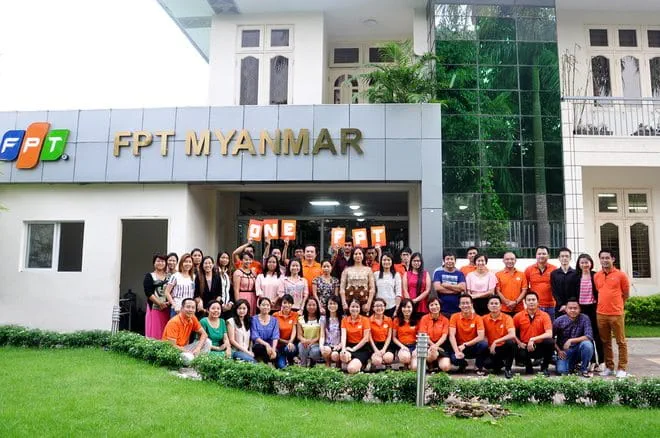 According to the contract, FPT is in charge of the supply, installation and commissioning of pre-fabricated data center facilities in Nay Pyi Taw and Yangon for the Myanmar's Ministry of Planning and Finance. FPT Myanmar Chairman Mr. Duong Dung Trieu said: "FPT understands the importance to apply its experiences gained from successful implementation in Vietnam to help customers in other developing countries address their similar problems. In fact, a number of million USD projects in Bangladesh and Myanmar are being undertaken and successfully carried out by us. This contract winning has once again proves that FPT globalization strategy for developing markets are on the right track. It is our determination to have the presence of all FPT members in Myanmar by 2020 so that all made-by-FPT solutions could be utilized by our Myanmar customers."
Prior to this, FPT has deployed a number of key projects in this country such as national financial switching system for Myanmar Payment Union, National Portal, and ERP system for United Paints Group – the leading paint manufacturer in Myanmar. FPT is also the first foreign firm licensed to operate in the Network Facilities Service segment in Myanmar. The winning of FPT for this 11.3 million USD contract impressively enhances the position of FPT Myanmar among leading IT enterprises in Myanmar.
With a population of more than 54 million people together with its robust economic integration, Myanmar has ranked 2nd in the top most significant developing markets of FPT, next to Bangladesh