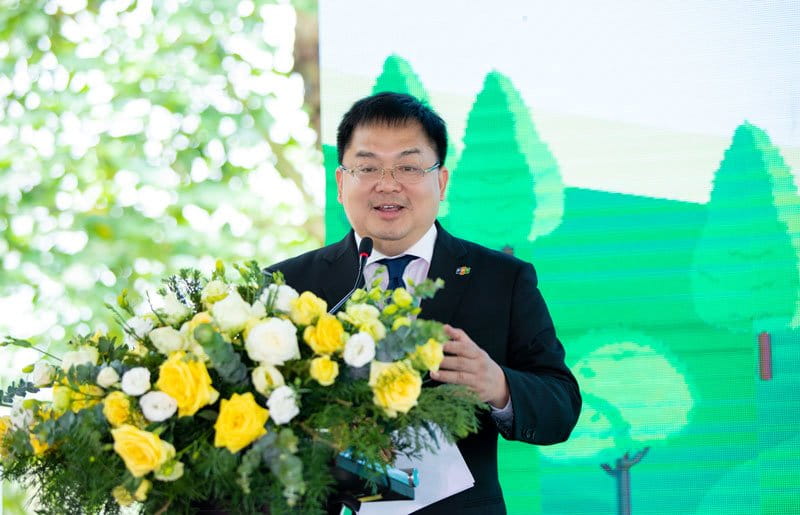 Residents at Ecopark, a township on the southeast side of Hanoi will soon able to book electric vehicles for a breakfast ride in their neighborhood. Only that there will be no human driver behind the wheel.
The promise is made explicitly by FPT Software Chairman Hoang Nam Tien last week as he signed an agreement with Yamaha Motor and Ecopark to develop autonomous technologies on an electric vehicle, using the company's autonomous technologies.
The vehicle would be equiped with advanced self-driving capabilities including accurate detection of vehicles, auto-parking (without passengers on board), as well as the ability to adjust speed at sight of obstacles. By October, passengers could hail the self-driving car via an app on their smartphones, he told the press.
"We do not have the capability to make cars as it requires precision mechanics. But we can turn cars into self-driving ones", Tien said.
The Southeast Asia-s leading IT firm sets to commercialize driver-less vehicles to be used in tourist sites, factories, ports, and golf courses.
"Vietnamese ports alone are handling five million TEUs (twenty-foot equivalent units per year, thereby the demand for self-driving trucks to load and unload containers is huge. Same for warehouses, particularly those of food products where safety and security standards are extremely high. The question is 'how do we measure up?', because the global market potential is limitless", he said.
"We could do it, and we're looking to serve this niche market".
FPT signed an memorandum of understanding with Yamaha and Ecopark last Thursday in Hanoi, in which FPT will develop autonomous driving software on a Yamaha electric vehicle using Artificial Intelligence and Light Detection and Ranging (LiDAR) technologies. The collaboration seeks to accelerate the adoption of autonomous vehicles technologies and make self-driving cars soon a reality.
FPT has to date acquired the Society of Automotive Engineers' Level 3 in driving automation and sought to upgrade one more notch by the end of 2019. The company targets to obtain level 5, the highest level of driving automation, and ISO 26262, an international safety standard for the automotive industry, within a few years.