During the trip visiting Europe, FPT Chairman Truong Gia Binh met and held discussion with big companies, paving the way for FPT's further growth in Europe.
Within four days, new cooperation opportunities were opened up, varying from Supply Chain, Banking & Finance to Defence and Aerospace industry. At the discussion, FPT's diverse experience in various fields such as logistics, healthcare, real estate, finance, etc. as well as capabilities in emerging technologies and Digital Transformation were well demonstrated, drawing special attention of customers.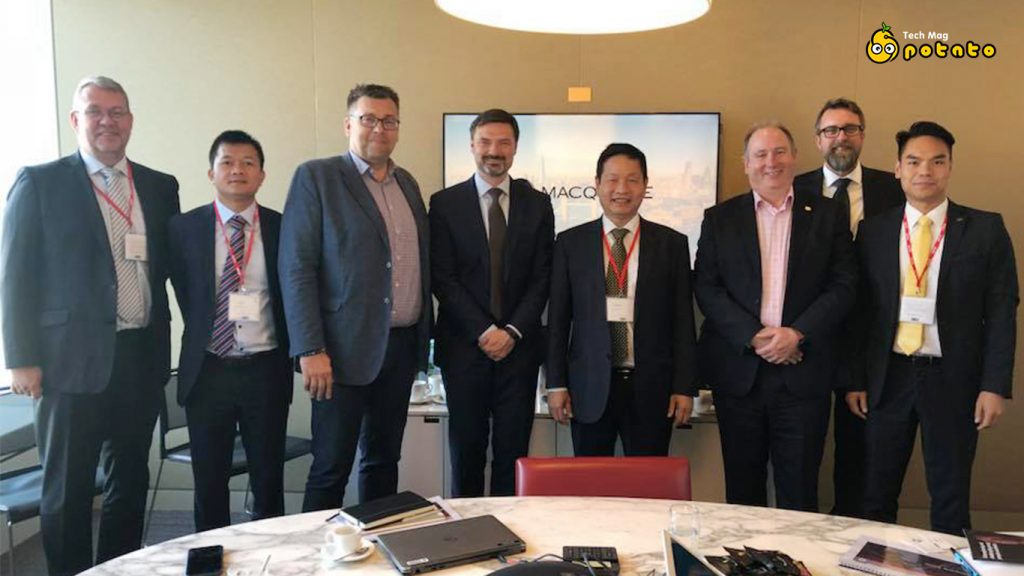 In the meeting with CEO and CIO of Unilever, FPT and the Consumer Goods giant agreed to elevate the cooperation from regional to global level. Both sides will focus on key fields such as Artificial Intelligence, Blockchain, Internet of Things and Smart Factory. Specifically, FPT will join hands with Unilever to develop "World-class Manufacturing" program by getting it deployed on GE Predix. Additionally, the cooperation will involve research activities and global digital initiatives.
During the trip, the potential cooperation between FPT and BAE Systems – the world's second largest Defence, Security, and Aerospace company – was also affirmed. Two sides concurred that they would cooperate in Robotic Process Automation, Big Data and Voice Bot as well as conduct exchange programs for experts in Cybersecurity. Previously, BAE Systems did pay a visit to FPT in Vietnam and agreed to sign a Memorandum of Understanding (MoU) in the near future.
The global brewer Carlsberg also looked forward to collaborating with FPT in carrying out Manufacturing Execution System (MES) for 14 breweries in Asia and East Europe, which lays the foundation for FPT's implementation of Smart Factory in Europe.
The meeting with XL Caitlin Insurance Company UK has brought out a promising cooperation opportunity, resulting in the signing Master Service Agreement (MSA) with FPT in the future. The two companies will work on defining specific topics and launching a Hackathon in Vietnam. FPT also earned the trust of the largest Australian investment bank – Macquarie Group to collaborate in the fields of Cloud TV, AR/VR, E-Mobility and in the project working with RME's Innogy.
FPT, with the position as a pioneer in Digital Transformation in Vietnam, has been expanding its global footprint and achieving impressive results. Investing in establishing and maintaining sustainable strategic cooperation with top companies worldwide contribute to elevating FPT's global brand reputation and capabilities.