Nguyen Huynh Anh Phi was the first FPT Software's employee who acquired all certificates from Amazon Web Services (AWS). Phi started to obtain AWS Certificate since 2015. Till now, he has acquired AWS SA Associate (August, 2015), AWS SA Professional (December, 2016), AWS SA Associate (June, 2017), AWS Certified Developer (July, 2017) and AWS DevOps Professional (August, 2017).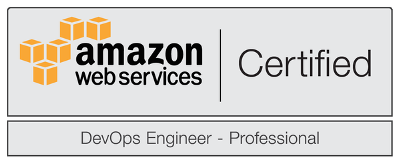 Regarding the acquisition of AWS DevOps Professional – the highest-level certificate for a software developer on AWS, Mr. Nguyen Huynh Anh Phi said: "The difficulty of AWS DevOps Professional test is similar to that of AWS SA Professional test since we have to answer 80 long questions in 3 hours. The most important thing is to quickly analyze the problems, identify the keywords so as to find out the correct solutions". Currently, Nguyen Huynh Anh Phi is the solution architect (SA) of a large-scale project for Japanese customers.
According to FPT Software's Training Center, the company has gained 373 AWS Certificates till August, 2017. By the end of this year, FPT Software aims to get 500 AWS Certificates. By acquiring a large number AWS Certificates at various levels, FPT Software has recently been certified AWS Partner Network (APN) Certification Distinction for company holding more than 300 AWS Certificates. This represents FPT Software's long-term strategy and investment to enhance the company's AWS capabilities, proving the commitment to deliver the best-in-class services to clients.