Residual Capsule, an AI algorithm for healthcare developed by FPT Software, has won top places at the US-based 2019 Kidney Tumor Segmentation Challenge (KiTS19) and Pneumothorax Challenge.
FPT Software competed against more than 800 teams around the world to pitch the best methodologies for kidney tumor semantic segmentation at KiTS19 and sat at top 6 per cent overall. Its AI algorithm Residual Capsule could detect on average 93.9 per cent of kidney dice and 56.6 per cent of tumor dice.
FPT Software was the only Vietnamese representative among 106 finalists at this year's KiTS19 competition. According to Data Scientist Thanh Huynh, KiTS19 is a global playfield for AI experts worldwide, giving the team a valuable opportunity to solve healthcare problems with AI solutions.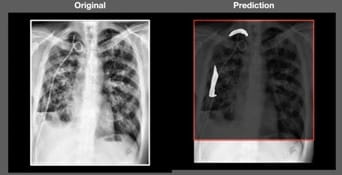 FPT Software team also brought its AI algorithm to the Pneumothorax Challenge, where it was positioned at the top 5 per cent, among over 1,400 participants around the world.
Pneumothorax is usually diagnosed based on doctors' virtual analysis of X-ray images, which could involve inaccuracy. FPT Software AI-powered Residual Capsule helped solve the problem by classifying and prioritizing X-ray images, which better assists doctors in their diagnosis.
FPT Software has recently registered the Residual Capsule algorithm for a patent.
The 2019 Kidney Tumor Segmentation Challenge is an annual competition organized by the University of Minnesota (USA) and the University of Melbourne (Australia). It aims at accelerating the development of kidney and tumor detection techniques. 
The Pneumothorax Challenge is co-hosted by The Society for Informatics in Medicine (SIIM), specializing in solutions for healthcare enterprises, and The American College of Rheumatology (ACR), a US non-profit organization established to support the diagnosis and therapy of rheumatic diseases.
As a global digital transformation service provider, FPT Software has been leveraging applications of AI in various sectors, including banking and finance, insurance, and healthcare. Since establishment, the company has been a reliable partner, serving over 600+ clients worldwide, including 100+ Fortune 500 companies.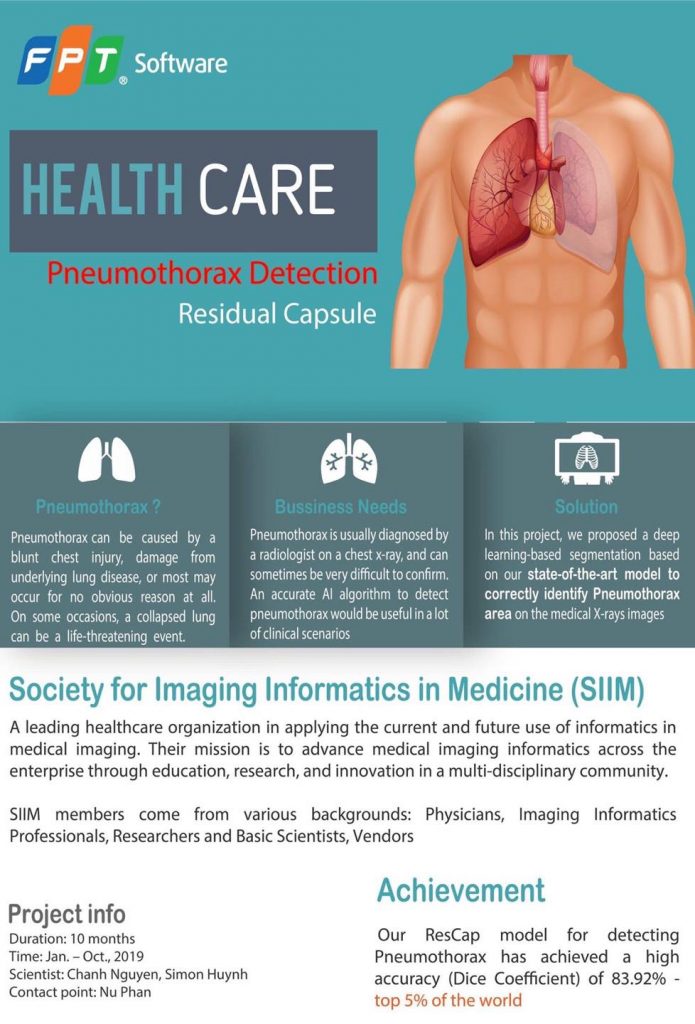 For more information, please contact Nu Phan (Ms) – [email protected]