FPT Software has recently collaborated with Vietnam's Ministry of Information and Communications to launch an AI-powered website application that provides real-time data on the Coronavirus (COVID-19) and at-home assessment of the infection risks. 
The "Corona Check" web application, developed by FPT Software's flagship product akaChain, provides a free and easy-to-use tool to detect COVID-19 infections with the assistance of artificial intelligence (AI) technology. 
Once users have entered locations of frequent visits, the AI algorithm would automatically calculate the probability of infections based on the Government's updated records of confirmed cases, their travel history, as well as highly infectious areas. Results could be returned in a matter of seconds, showing how likely the user can be infected from current confirmed cases.  
Within the first week of launch, more than 12,000 individuals have submitted their self-assessment requests on the app, and the numbers are rapidly increasing.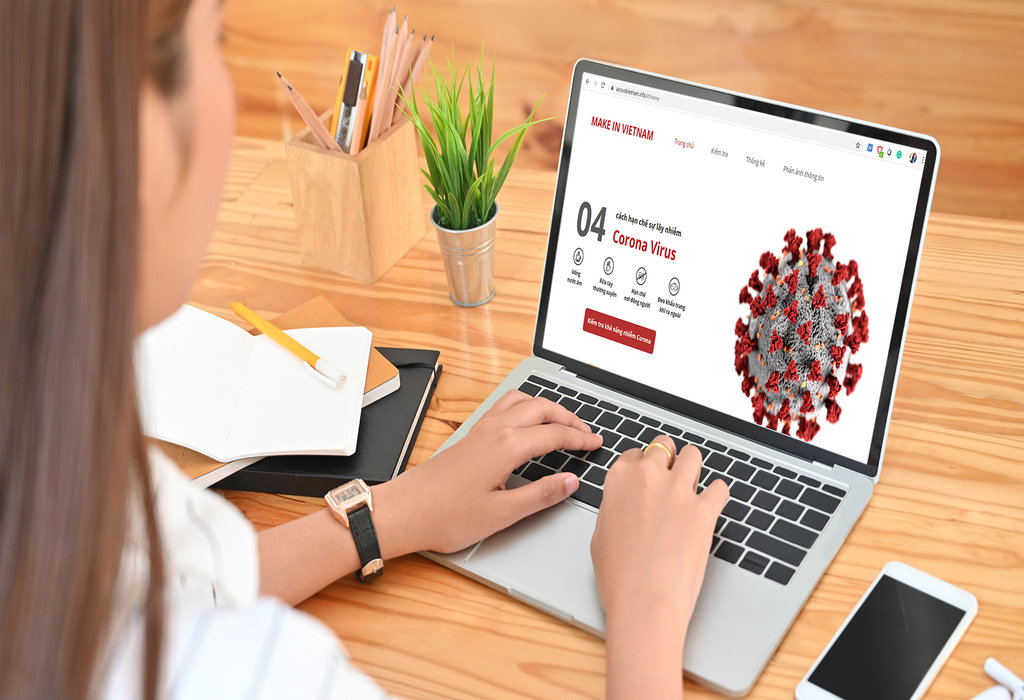 "Corona Check" provides users with the probability of infections within a few seconds.
"We are very happy to see our self-checker website getting thousands of hits every day. At this time of uncertainties, it is important that Vietnamese people have the tools that provide updated and precisely calculated statistics to counter fears and confusion surrounding COVID-19", said FPT Software's Vice President Tran Hoang Giang. 
Giang, who is also akaChain's product owner, noted that Corona Check is "a clear example of how Artificial Intelligence could be harnessed for social good". 
"Our AI system is continuously updating data to improve itself. Currently, it could predict the probability of Coronavirus infection with 90 percent accuracy. But it'll get even better as more people submit self-assessments on the web", he said.
FPT Software has pledged to utilize user data only for public health protection purposes and not to provide data to any third-party. 
"Corona Check" was built upon request of Vietnam's Ministry of Information and Communications to provide Vietnamese people with a tool to proactively protect themselves and the community amid the rapidly evolving pandemic.
Being Vietnam's leading tech company, FPT Software has actively supported local Governments and communities to battle against COVID-19. Earlier in April, the company announced an unprecedented robotics processing automation offer to help businesses address remote work and business continuity challenges. It has also called on 17,000 employees worldwide to donate at least one day's salary to the parent company's fund, which will be used to purchase medical supplies for front-line hospitals and quarantine facilities in Vietnam.