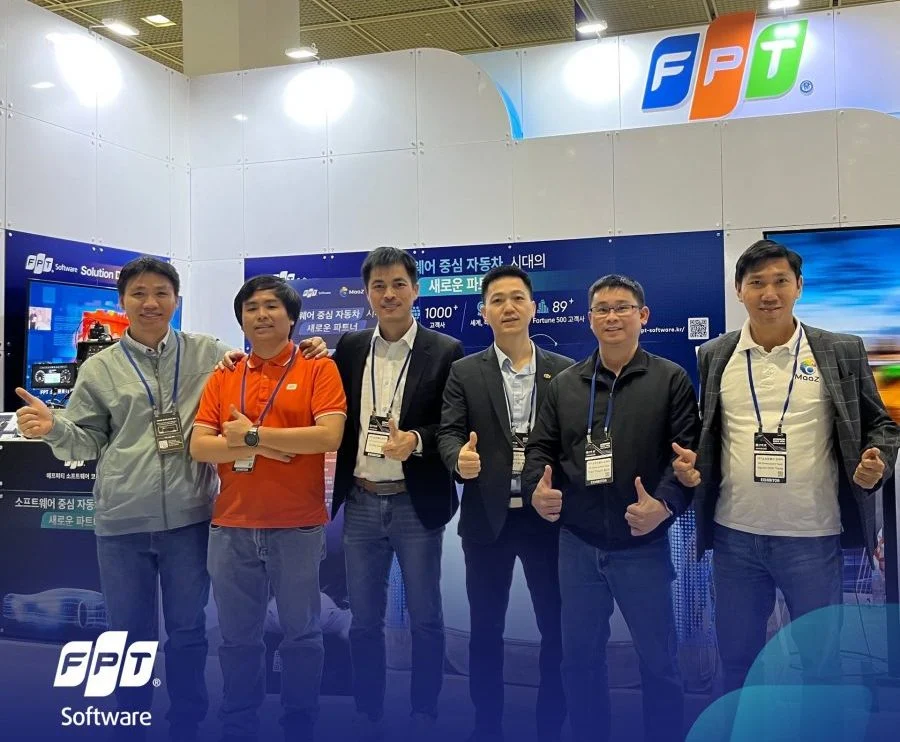 FPT Software recently joined World Automotive Korea, a global event gathering automotive enterprises to discuss the future of the Industry and digital transformation.
Over the three-day event, FPT Software attracted over hundreds of visitors to its booth. Here, the firm showcased its cutting-edge technology capabilities for the automotive industry, including FPT Automotive Solution – its new solution which offers full-stack technologies at a competitive and flexible for industry's businesses; IVI solutions, EV solutions and more. These digital platforms provide automakers, car manufactures, OEMs with a wide range of services, including connecting cars to broader tech, safety and security features for an automobile's systems and software.
FPT Software advisor and former Mercedes CIO Dr Siegmar Haasis also joined a technical seminar on "Catching up with global AUTOSAR trends in the era of software-defined vehicles". Dr. Seigmar Haasis's keynote introduces today's car software development – 4th generation which includes cross-functional connection, collaborations of ECUs, and forecasts the next generation vehicle features. FPT Software's accumulated knowledge on the integration, development of current advanced technology can help businesses achieve innovation and competitive edge.
"Korea is home to some of the world's largest automotive players. As a trusted partner of many global automakers and suppliers, we see lots of opportunities here for us to extend our support to Korean firms", FPT Software Korea CEO Ha Minh Tuan shared. "With our ready-made platforms, digital solutions, and large workforce dedicated to this sector, we are committed to bringing the highest quality services to our customers," he added.
With automotive being among core industries, FPT Software's services have been supporting several enterprises to innovate and modernise their products. With deep expertise in digital transformation and a solid workforce of over 3,800 engineers, the company is recognised as the trusted partner of the world's top automakers, OEMs, and semiconductor manufacturers. For more information on FPT Software's automotive domain expertise, please visit: https://www.fpt-software.com/industries/automotive/