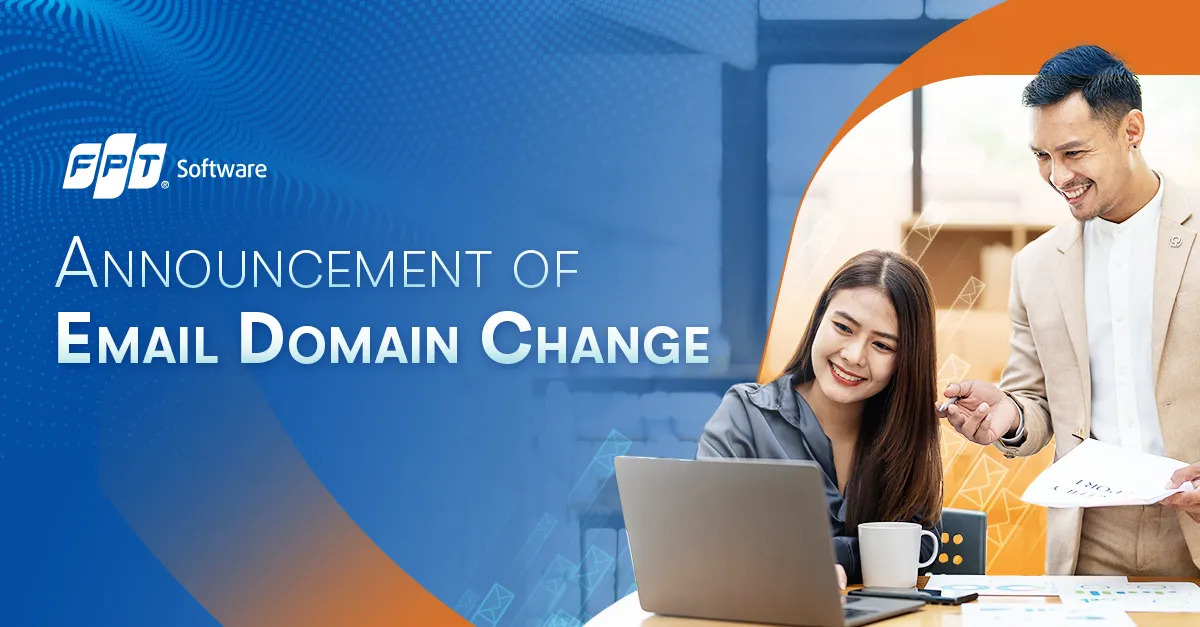 Please be aware that starting April 28th, FPT Software is transitioning our email domain from @fsoft.com.vn to @fpt.com.
During this transition phase, activities related to @fsoft.com.vn will still be guaranteed, and you will receive emails from both domains.
From May 1st, FPT Software will officially use only one email domain named @fpt.com. Exchanges sent to @fsoft.com.vn will be automatically transferred to this new domain.
We appreciate your understanding and support. If you have any questions, please contact your respective branches or business representatives.
Thank you.