On the discussion panel between Vietnam – Japan enterprises held on January 17th following the occasion of Japan Prime Minister Shinzo Abe's visit to Vietnam, FPT Software Chairman Hoang Nam Tien had the chance to propose the company's solution to the Japanese government.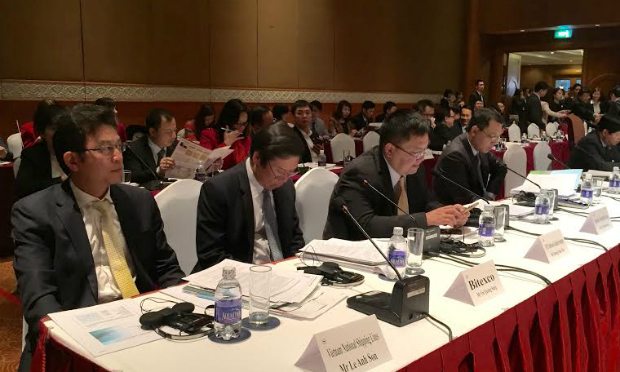 According to Mr. Tien, the 3rd Industrial Revolution in the '60s transformed Japan into a powerful country. Today, with the growing influence of the 4th Industrial Revolution, typically Digital Transformation , IoT (Internet of Things), Cloud, Big Data, Japan is in demand of hundreds of thousands of IT engineers, which the country is lacking such resources.
In details, the majority of IT systems of Japan enterprises are in need of upgrading, new construction, transformation to meet competition in the digital age. Given this context, Mr. Tien provided three proposals to the Japan Government, including Japanese firms to choose Vietnam and FPT for Digital Industry; Japan to provide more support for Vietnamese IT engineers and IT experts to work in Japan; and the Japan Government to continue supporting the training of IT engineers in Vietnam as well as facilitating the opportunity to do internship and practice at large Japanese firms.
"With 15 years of experience in Japan, FPT had thousands of people who are able to use the Japanese language proficiency. FPT is also working closely with leading companies in Japan, in which we guarantee to meet the requirements and Japanese quality", Mr. Tien affirmed.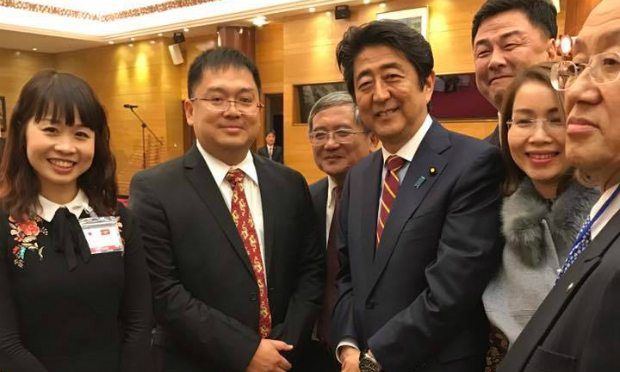 FPT Japan was established on November 13th 2005 and was the first Vietnamese-owned IT company opened in Japan. After more than 11 years of development, FPT is the largest Vietnamese company providing IT services to Japan, while approaching the Top 50 largest IT providers in the country. FPT Japan currently provides services to nearly 300 customers, including 30 customers in the top Global Fortune 500. FPT has been highly appreciated by Japanese customers for its competence in delivering IT services with recognition such as Hitachi's "Best Development project Award " and Hitachi's "Platine partner" in the financial sector or given "Good Designed Award" by Fujitsu Software, etc. In 2017, FPT Japan aims to stand in the list of 50 largest IT service providers in Japan.
Also on the event, Vietnam PM Nguyen Xuan Phuc shared that the relationship between the two countries are developing well. Japan is now the largest ODA (official development assistance) provider for Vietnam, is the second country with highest FDI (foreign direct investment) to Vietnam, the third country with the highest tourists visiting Vietnam and is the fourth largest trade partner of Vietnam.
Japanese Prime Minister Shinzo Abe highly appreciated the welcome by the Vietnamese Government and enterprises. "Currently, ASEAN is the growth center of the world, and Vietnam is there. There are more than 1,600 Japanese companies are operating here. I appreciate the contribution of these enterprises to the Vietnam's development through investment, job creation and technology transfer, "Mr. Abe said.