Last week, FPT Software attended Money20/20 USA, a global premier event in financial services, to demonstrate disruptive solutions that will help accelerate digital transformation in the banking and financial sector.
Being the world's largest event in payments and financial services innovation, Money 20/20 brought together thought leaders and industry leaders such as Amazon, American Express, PayPal, etc. to discuss digital transformation and the future of money.
Joining the three-day event, FPT Software shared success stories and demonstrated the digital capabilities to 11,000 participants from 3000 companies. These cutting-edge digital solutions include akaBot, akaChain, Digital Banking, and Digital Lending, etc. Their applications allow companies to enhance efficiency, foster business growth and gain a competitive edge in today's turbulent business environment.
"This is the first time FPT Software joins Money20/20 as a sponsor. We are seeing a lot of opportunities to help Financial Institutions on their digital transformation journey by levering new technologies, providing solution and services.", noted FPT Software VP, Mr. Harry Hung Tran, "After the event, we get many followed up meetings with clients and partners to define opportunities in future collaborations."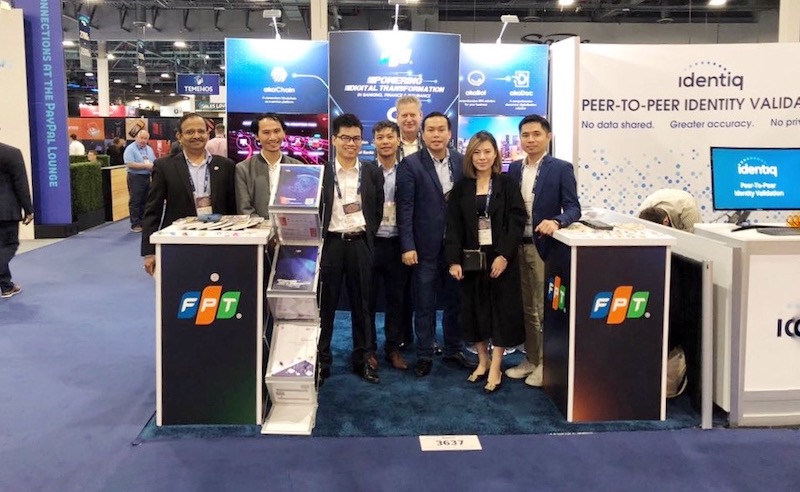 "We received lots of interest and intrigue around Fintech success stories, particularly in product like akaBot", said FPT America VP, Mr. Bob Andersen. akaBot is FPT Software's Robot Process Automation (RPA) platform, designed to automate manual tasks. Its application in the banking industry can help improve remittance process, boosting productivity by 60%.[1]
The event was also a valuable opportunity for the team to exchange insights with thought leaders and experts in the financial sector.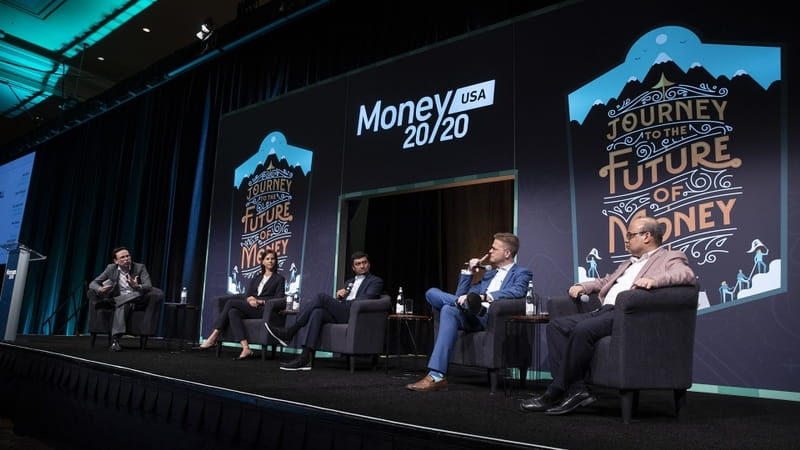 "We had really meaningful conversations with leading companies like Microsoft, IBM, and Amazon around the latest Fintech trends. It was lovely to see interests in adopting next-gen technologies like Blockchain", said akaChain product owner, Mr. Nguyen Van Long. Being a permissioned blockchain platform, it offers businesses scalable, secure, and customizable solutions in areas such as CRM (Customer Relationship Management), asset traceability, and KYC (Know Your Customer).
Since establishment, FPT Software has been trusted by the financial and banking sector to provide IT outsourcing services. Over the years, the company has contributed to the business success of over 40 clients in this industry, including some Fortune 500 institutions. By leveraging digital technology, FPT Software can assist companies to optimize business process and increase customer satisfaction
To learn more about FPT Software banking and finance solutions, click here.