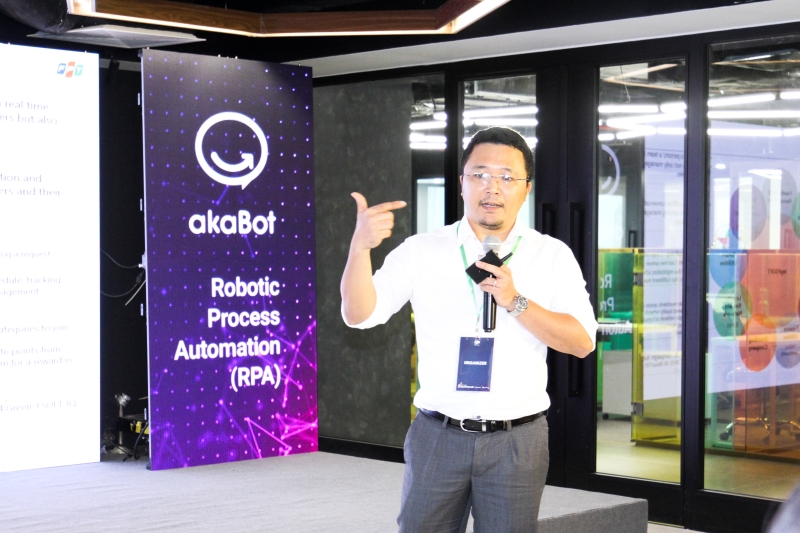 FPT Software's Deputy General Director Nguyen Khai Hoan on Tuesday said Vietnamese businesses should innovate and adopt digital transformation if they want to stay ahead of the competition.
"Vietnam is at a very fascinating stage of development, with lots of opportunities and interest from foreign investors. If we don't reinvent ourselves in the next five or ten years, these opportunities will go away, and Vietnam will not become first destinations (for IT services) like Japan and South Korea", he said in an opening remark for akaFintech Seminar 2019.
Addressing more than 40 high-level executives working in finance and banking, insurance and technology at the Seminar, Hoan cited a recent PwC report saying that artificial intelligence, blockchain, and automation will become the game-changing technologies to drive innovation in financial services by 2020 and beyond.
"From a team of thirteen, FPT Software has grown to become a company with more than 16,000 employees and a global presence in more than 30 countries. Everything is going strong. But we are determined to take on new challenges", Hoan noted.
"This year, we would like to repackage some of the digital solutions that FPT Software has implemented for businesses worldwide and share them with the local business community", he said, introducing akaChain and akaBot as the company's flagship platforms that leverage blockchain and RPA  technologies to help companies accelerate their digital transformation journey.
akaChain is a permissioned enterprise blockchain platform developed by FPT Software to help businesses deploy new business models in a time and cost-efficient manner. Solutions that could be developed based on this platform include loyal and reward network, food traceability, microlending network, biomedical network, etc.
akaBot, meanwhile, provides a comprehensive RPA solution to automate a majority of manual tasks, thus speeding up business processes and reduce human error.
Also at the event, participants were invited to experience hands-on FPT Software's eKYC solution, which helps verify customer identity through identification documents, digitize documents based on optical character recognition (OCR) technology, and automate processes with robots.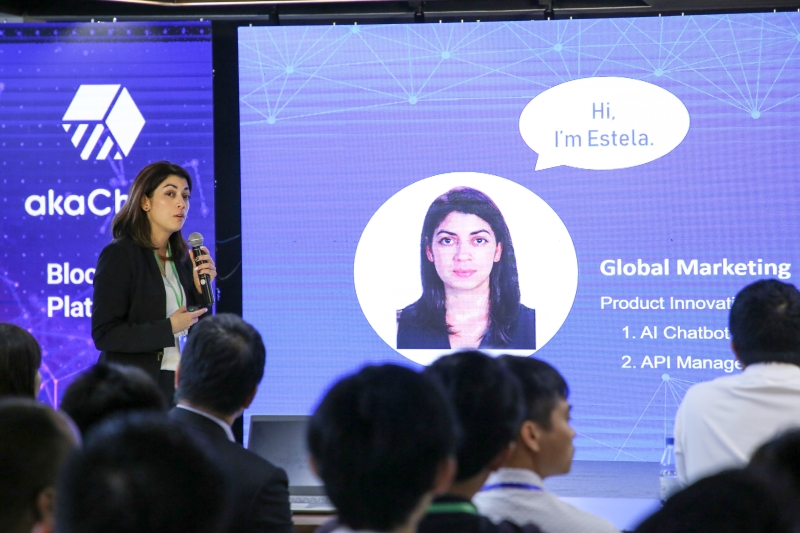 Ms. Estela Gonzalez, ThinkPower's Global Marketing Manager, talked about Fintech trends in the world and region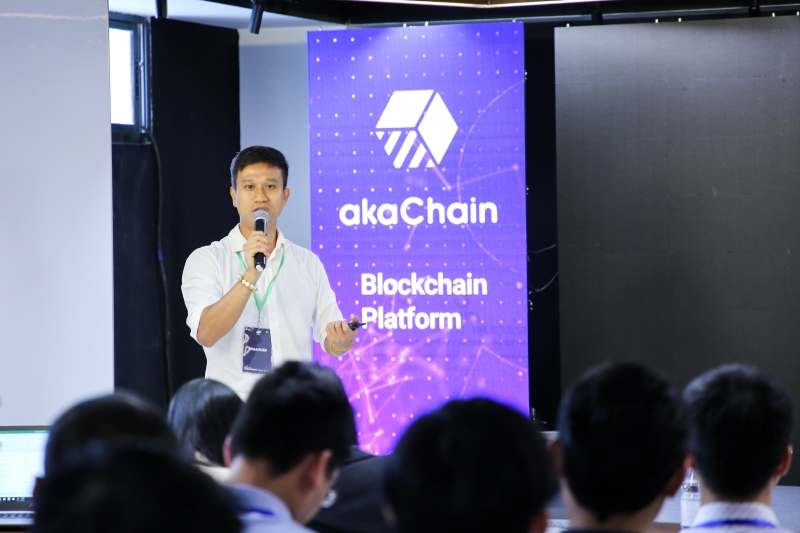 Mr. Nguyen Trung Duc, Bao Kim's General Director, shared about Know your customers (KYC) application