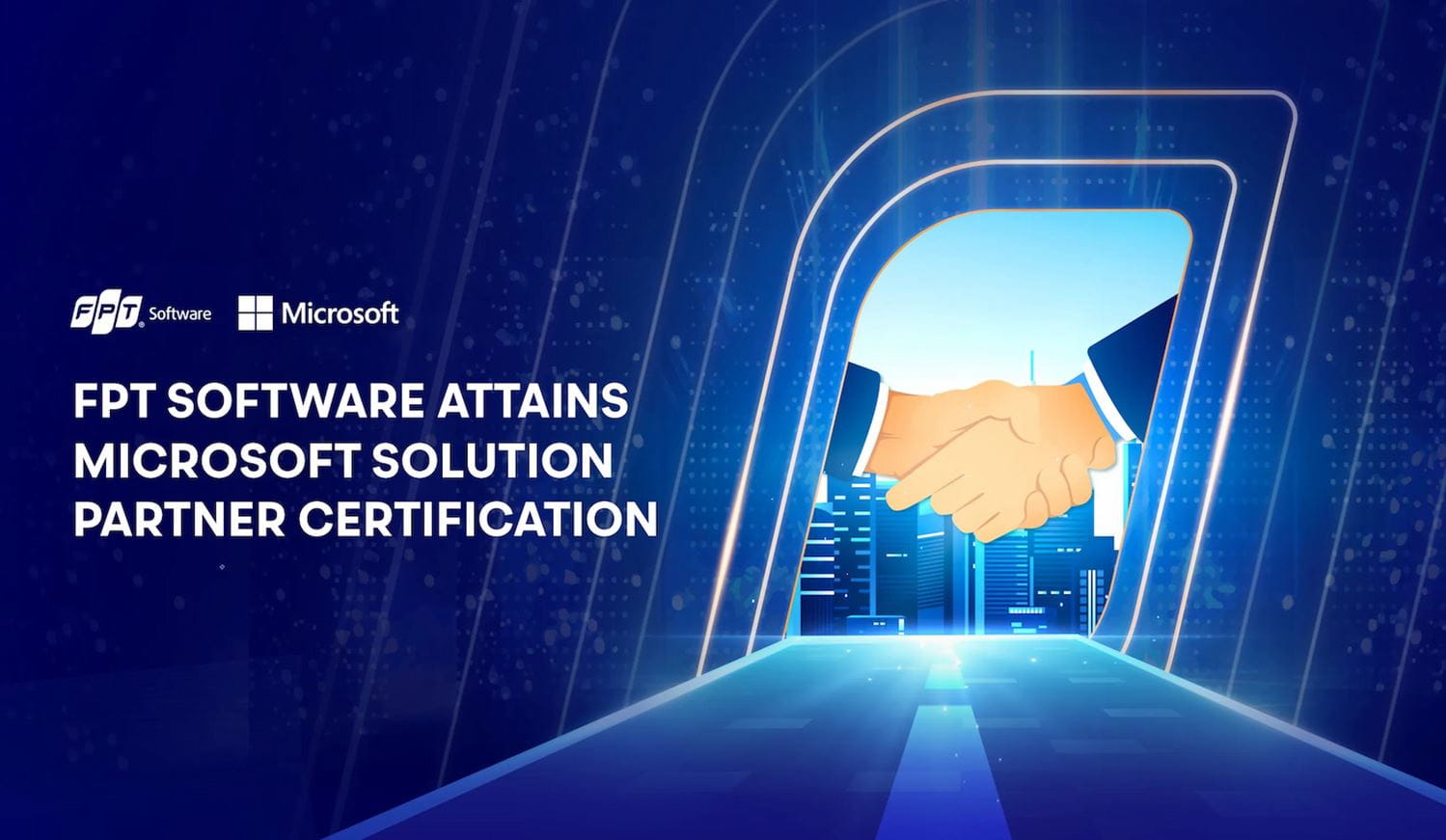 FPT Software recently achieved the Solutions Partner designation for Microsoft Business Applications, facilitated by the company's excellence in six key solution areas aligned with the Microsoft Cloud, including Data & AI, Infrastructure, Security, Digital & App Innovation, and Modern Work. As part of the Microsoft Cloud Partner Program, this recognition highlights the company's comprehensive capabilities in customer acquisition, workload development, successful project implementations, and expertise in Microsoft solutions.

To attain a solutions partner designation among the ecosystem of more than 400,000 global partners, an organization must demonstrate its capacity through three criteria:
1. Performance – the ability of partners to expand both their and Microsoft's customer base with Net customer adds as the primary metric (i.e., number of new customers, new workloads developed by selling, consulting, building, and deploying products and solutions on Microsoft).
2. Skills – the number of certified people in a partner organization varying per solution area.
3. Customer Success: The number of successfully deployed projects and the growth in customers' use of cloud resources/Microsoft products through deployed projects.

As a member of the Microsoft Cloud Partner Program, FPT Software also receives training, resources, and support for cloud-based solutions development and implementation. This, in turn, enables the company to stay updated with the latest cloud technologies and best practices and provide its customers with the most advanced and effective solutions.

In addition to its Solutions Partner designation, FPT Software is pursuing the Azure Expert Managed Services Provider certification, which is Microsoft's highest and most prestigious certification for partners with strong capabilities in developing and managing cloud services on Azure.

With its success in achieving the Solutions Partner designation for Microsoft Business Applications and active participation in the Cloud Partner Program, FPT Software has demonstrated its commitment to providing cutting-edge technology solutions and services to customers, affirming its position as a trusted partner for businesses in their digital transformation journey.