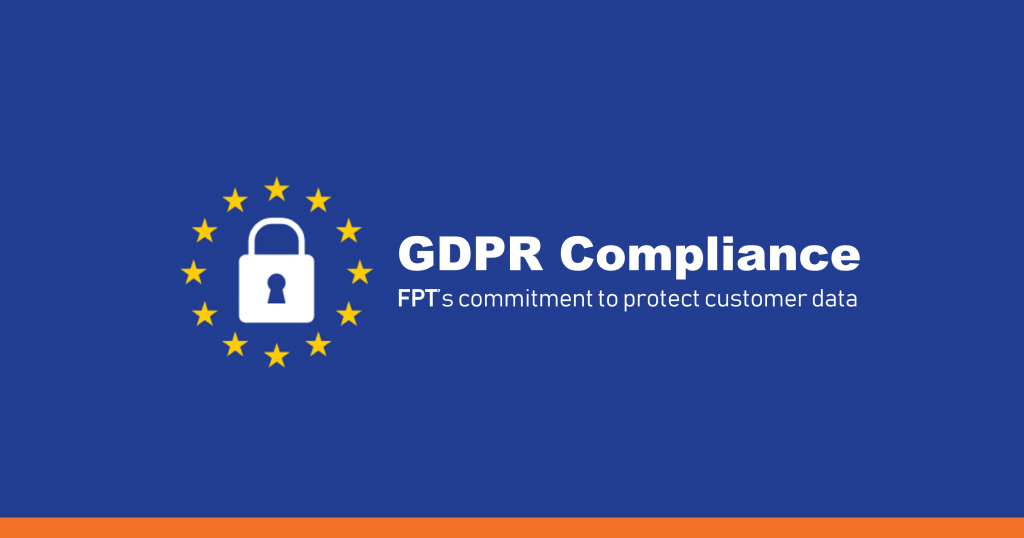 FPT Software on June 3rd appointed Michael Hering, a member of the Delivery Command Center, as Global Data Protection Officer to oversee the company's compliance of the European Union's General Data Protection Regulation (GDPR). The appointment is part of the company's worldwide efforts to safeguard customer data and protect their privacy rights.
Effective from the 3rd of June 2019, he will be leading a 10-member virtual team that is committed to ongoing review and vigilance of all matters within the scope of the EU's data protection framework.
FPT Software's appointment of Global Data Protection Officer comes after a series of steps to prepare for GDPR compliance. Since July 2018, the company has successfully conducted awareness training, exemplary compliance audits, internal review of Personal Data Protection Management Policy as well as internal review of related guidelines.
As per the GDPR project plan, the company set to have its first internal GDPR compliance audit by the end of 2019.
The EU's GDPR comes into force on 25th May 2018 and brings with it the most significant changes to EU data protection law in two decades. The regulation aims to standardize data protection laws and processing across the EU, affording individuals stronger, more consistent rights to access and control their personal information.
FPT Software is committed to ensuring the security and protection of our clients' personal information. The company have always had a robust and effective data protection program in place to comply with existing law and abides by the data protection principles. Last September, a GDPR compliance team was assembled to meet stringent standards of the EU's important privacy law across all of our markets and particularly European Union countries.
Established in 1999, FPT Software has expanded its global presence to 16 countries and territories, serving more than 600 customers worldwide. In Europe, the company currently has subsidiaries in France, Germany, Slovakia, and Czech Republic.