Recently, FPT Software and Toshiba Digital Solutions signed a Memorandum of Understanding (MoU) to deploy industrial IoT solutions for manufacturing industry.
According to MoU, both sides will join hands to help manufacturers adopt integrated smart factory solutions – Toshiba's SPINEX Meister series – on a global scale. Meister series, based on "Toshiba IoT Architecture SPINEX" collects, is a suite of smart manufacturing solutions aiming at operational optimization and productivity improvement. Under the collaboration, FPT Software will get involved in developing, customizing and providing SPINEX Meister series to global manufacturing and industrial customers. As strategic partners, the two companies will jointly address problems of factories as well as provide full scale support to global manufacturers.
The cooperation establishes a large-scale initiative in the factory IoT domain to help manufacturers sustain digital transformation. Under Industry 4.0, many factories are lagged behind by failing to synchronize all production systems and optimize data generated from devices. FPT Software and Toshiba will cooperate to tackle such issues by offering SPINEX Meister series, enabling customers to transform the existing operations by optimizing manufacturing processes and enhancing productivity throughout business lifecycles.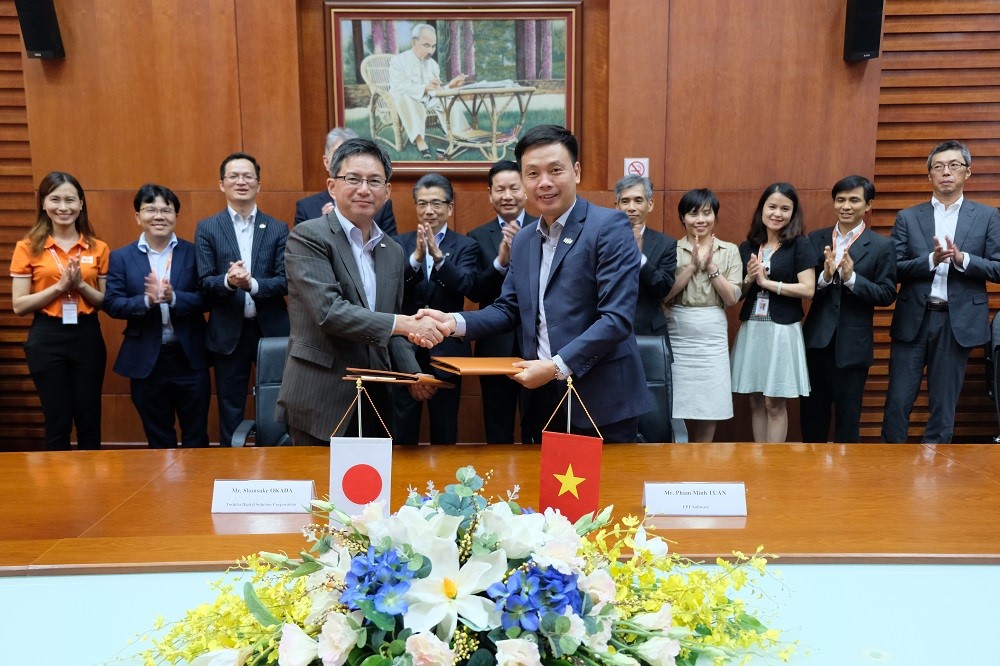 FPT Software has been entrusted by Toshiba to become an ideal partner to embark on the journey of expanding the availability of Toshiba's smart factory solutions. With strong competencies in high technology and abundance of skilled engineers, the company has been a credible partner with technology leaders such as Microsoft, Amazon Web Services, GE, Siemens, etc. Additionally, FPT Software has been building capabilities and experience in Smart Factory through cooperation with big names such as ISE Foods, Coca Cola, etc.
FPT and Toshiba launched the cooperation in 2012 with a project on Cloud TV. Since then, the cooperation witnesses a focus on developing software, deploying and distributing Toshiba's products and solutions in Vietnam.