FPT Software and OutSystems recently hosted an Emerging Technology workshop on "How to Lead the DX Race with ChatGPT and Low-Code?" in Hanoi and Ho Chi Minh City. The event provided Vietnamese businesses with advanced digital transformation solutions to optimize their operations.
The seminar focused on two cutting-edge technologies: ChatGPT (Chat Generative Pre-training Transformer) and Low-Code Platform. These technologies address common business challenges, such as enhancing customer experience and optimizing workflow.
ChatGPT, based on Artificial Intelligence, offers various features like answering questions, creating content, and translation. It finds applications across different sectors, including education, healthcare, programming, marketing, finance, and banking.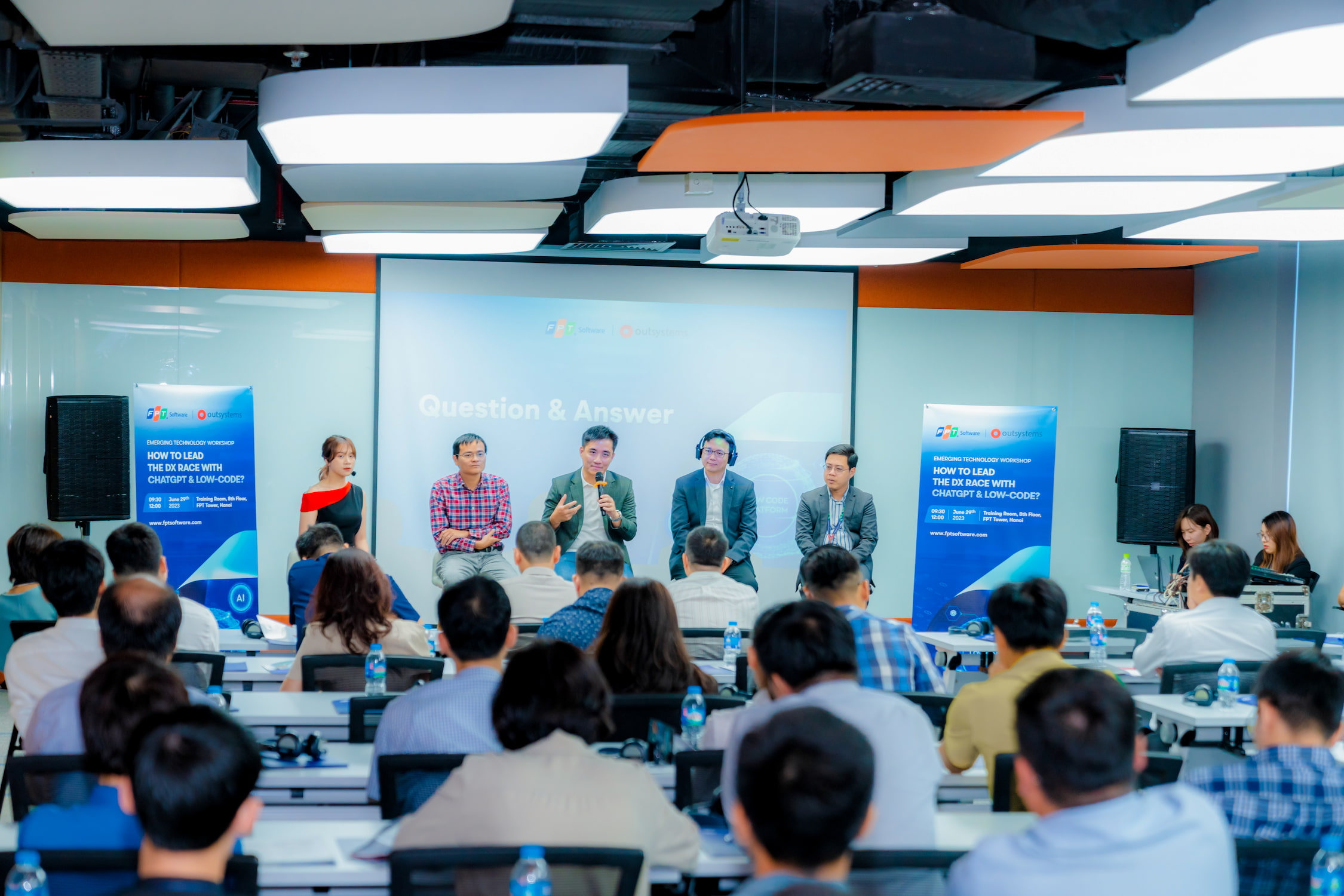 Leading experts from FPT Software, FPT Telecom, OutSystems, OneMount, OCB Bank discussed the potential of emerging technology in accelerating digital transformation.
Mr. Dao Huu Hung, Principal AI Scientist at FPT Software, highlighted the potential of ChatGPT, especially with the recent release of the GPT4 model, which boasts accurate natural language processing capabilities. "FPT Software has developed AI applications, ensuring information security and maximum safety for customers in fields like information technology and banking," he said.
Low-Code Platform is a high-performance development tool that allows software development with optimal productivity and supports continuous improvement. Its components use Native Cloud Services and leverage AI to enable easy application upgrades. It is particularly useful for developing multi-channel applications and optimizing labor productivity.
In order to accompany Vietnamese businesses to embrace new technologies on the digital transformation journey, FPT Software and OutSystems signed a cooperation agreement. Thereby, FPT Software will provide a package service from developing, building, installing and maintaining software applications on OutSystems' Low-code platform.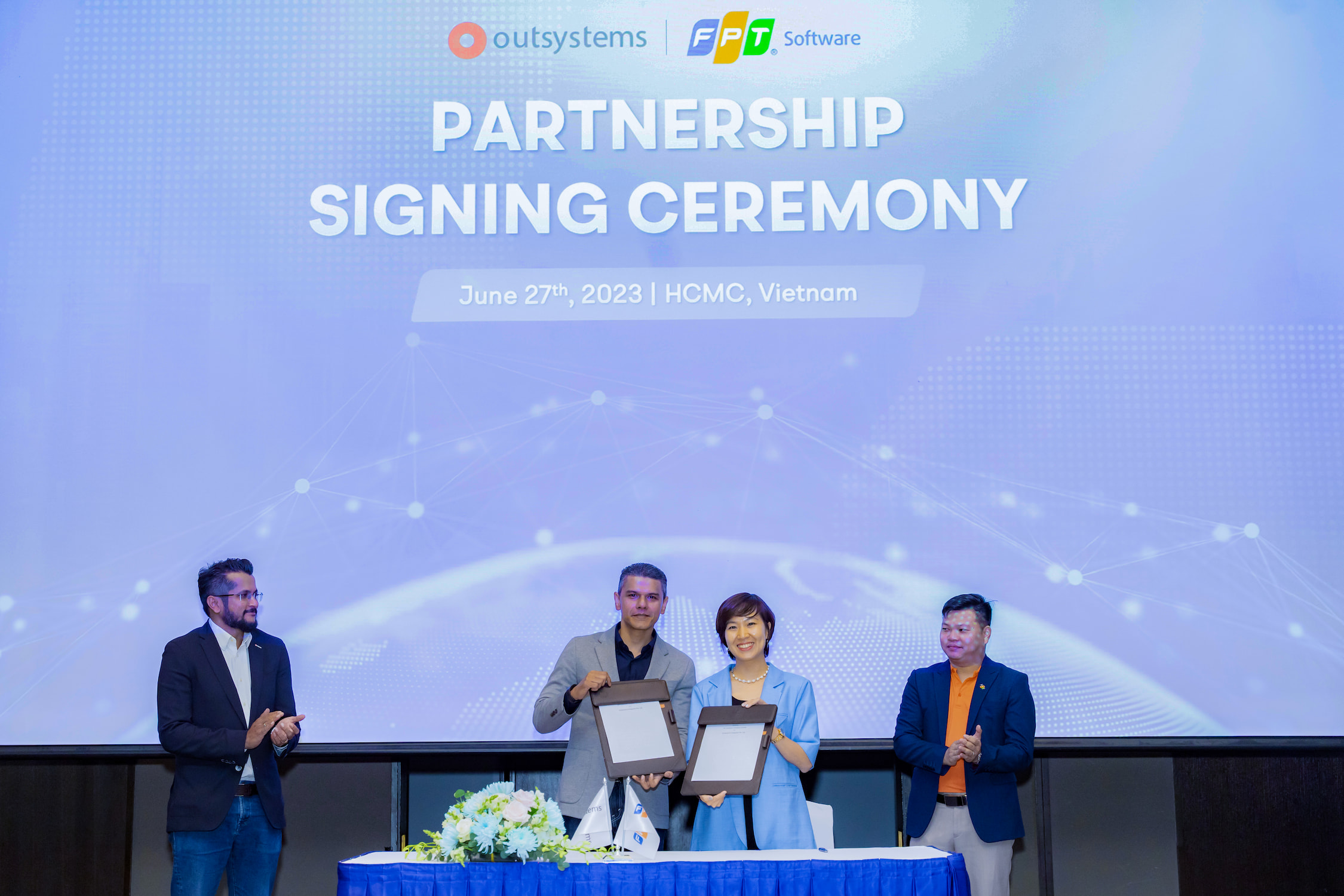 FPT Software and OutSytstems inked an agreement to provide a comprehensive package on the Low-code platform
"OutSystems plays a pivotal role as a trusted partner in FPT Software's significant ventures across the global market. This collaboration is our commitment to supporting Vietnamese enterprises, empowering them with cutting-edge technology and a systematic implementation approach that optimizes time and minimizes development costs on their transformative journey," affirmed Director of FPT Software Vietnam Nguyen Thi Thuy Duong.