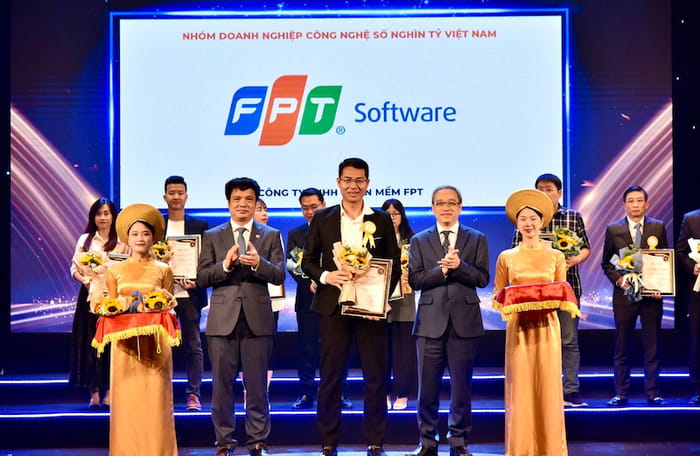 Global leading IT company FPT Software was honored at the Top 10 Digital Technology Companies Awards ceremony this week, including obtaining membership in the Trillion VND Club for two consecutive years.
Bringing its comprehensive IT solutions and AI-based innovative products to this year's award, FPT Software competed with hundreds of nominations and other Vietnamese companies and were listed among the Top 10 Healthtech Companies and Top 10 A-IoT Companies.
In particular, FPT Software's main products and solutions for the healthcare industry include software development for medical devices, medical management systems, medical data management and analysis systems, telehealth and pharmacy management systems. The firm has a deep understanding of the Digital Healthcare sector and always puts quality as its top priority. With 16 years of experience in delivering high-quality service for leading healthcare providers, FPT Software excels at developing high-quality software that complies with all the strict regulations and standards for the healthcare system in different markets such as North America, Japan, Europe, Australia, and Asia Pacific.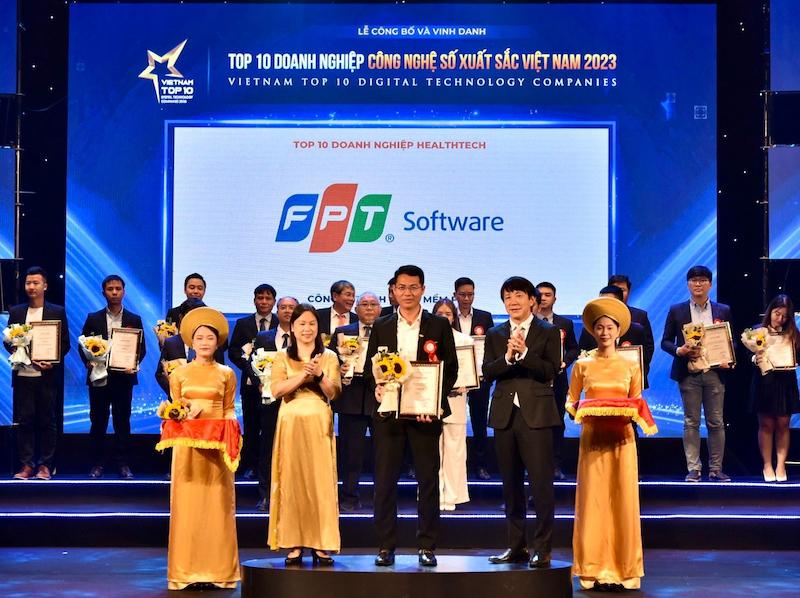 As a comprehensive IT service provider, FPT Software was also praised for its technology capabilities in AI and IoT. The company established a Research and Application Center for Artificial Intelligence in Quy Nhon Province (QAI) with the vision to become among Asia's Top 3 AI and data science centers by 2030. FPT Software provides smarter, safer, and more convenient Artificial Intelligence products to improve people's life quality across several sectors, such as manufacturing, automation, BFSI, and more. Two strategic products of QAI include akaCam - an AI-based video camera, and akaOCR - Intelligent Document Processing.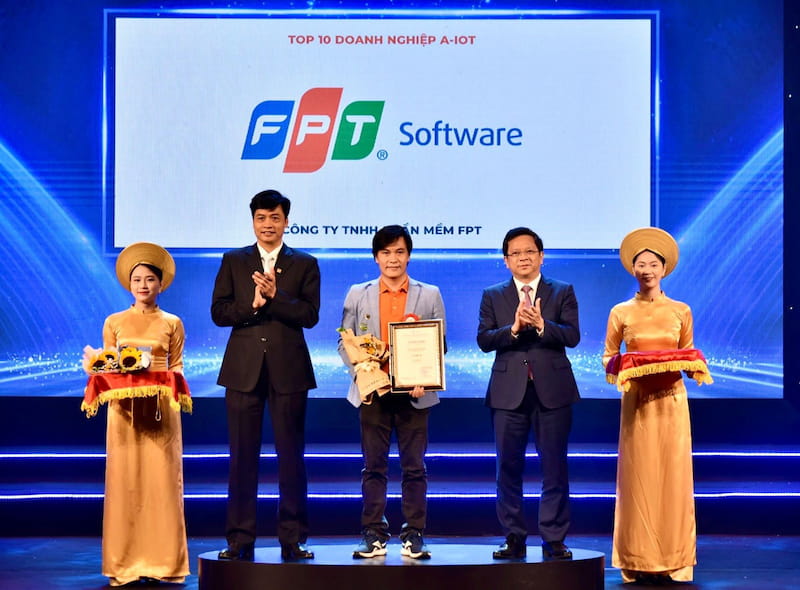 Earlier this year, FPT Software also earned many global awards, such as a triple win at the 2023 International Business Awards, a double win at the IT World Awards, and many more. These winning titles reaffirm the company's technical prowess and wide range of expertise and further demonstrate its commitment to delivering top-notch services to customers across several industries.
Vietnam's Top 10 Digital Technology Companies is the annual award event hosted by the Vietnam Software and IT Services Association (VINASA) from 2014 to honor the country's best-performing technology and IT services companies that contribute to putting Vietnam on the world's technology map. A judging committee comprising industry experts and representatives from ministries and press agencies gathered to evaluate and select the most outstanding companies into 24 categories. Recognized companies must meet some criteria regarding business results, technology capabilities, human resources, growth potential, and more.