Košice:DNES – one of the biggest multimedia companies which comprises broadcasting, media house, editorial office, advertising agency and radio – has published an article about FPT Slovakia, in which they appraised FPT Slovakia as an IT giant in the region.
According to the article, FPT Slovakia is a credible and competent IT company which is a subsidiary of global leading IT company FPT Software, one of the Top 100 IT Outsourcing Companies worldwide. It is also as part of FPT Corporation with 30,000 employees. FPT Slovakia has 10 years of experience in Smart Housing and developing corporation applications. The company is now based in Košice – "Silicon Valley" of Slovakia, employing nearly 300 IT specialists.
FPT Slovakia is the result from the M&A between leading European corporation RWE and FPT Corporation. RWE delivers its services to over 30 million customers in Europe, playing a crucial role in the area's economy. FPT Slovakia has cooperated with international partners coming from various sectors and it functions as a delivery center for FPT Software to expand further into Europe. Through a period of development, now FPT Slovakia has proven itself as a strong IT player on the world market with desirable working environment and employee benefits.
As FPT Slovakia is on the robust growth, the company will keep hunting for talents to respond to more projects in the future. "We are well-acknowledged that employees are the foundation of every IT company. We have made great effort to support our employees and to create a winning corporate culture where everyone is not left behind and feels like home. We expect to spread this positive vibe not only within the company but also to the outside of it", said Ms. Andrea Kalafúsová – FPT Slovakia Communications Specialist.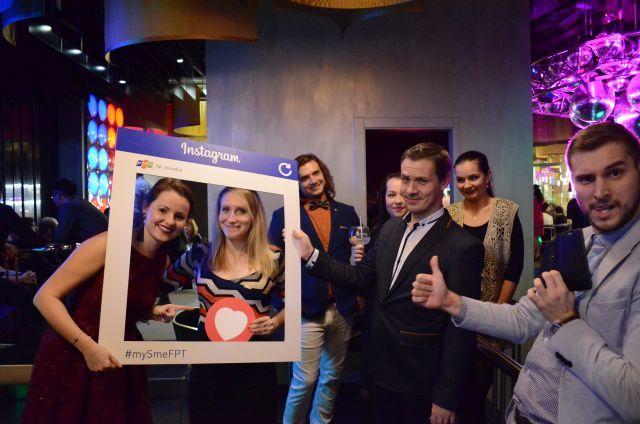 The company often presents itself and bring job opportunities at university job fairs where students can learn about FPT Slovakia, job vacancies and even submit their CVs to get job offers. Those having interest in IT are open to join education contests "FPT Test" or "SAP Hub" held by FPT Slovakia. It can be said, FPT Slovakia is not only favorable for experienced IT specialists but also a promising land for students desired in technology.