The first Vietnamese platform for developers to build interfaces through natural language interaction named FPT AI was officially released at FPT Tech Day 2017. The release of the new AI platform shows FPT's leading position in researching and applying global latest technology to promote IT industry in Vietnam.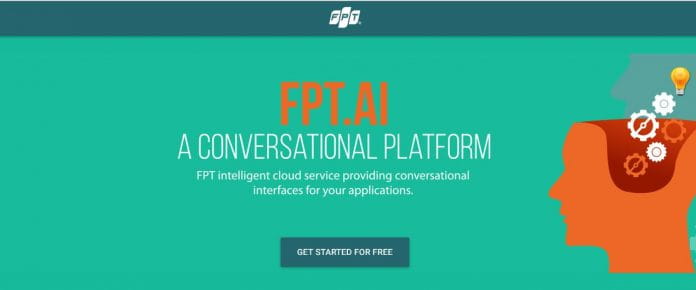 FPT.AI is an artificial intelligence platform to help developers enable automated interaction with end-users. The artificial intelligence algorithms of FPT.AI are developed by FPT researchers applying the latest machine learning techniques. The platform consists of two components, FPT.AI-Conversation Platform for natural language interfaces and FPT.AI – Speech for speech interfaces.
FPT.AI-Conversation provides applications with a natural language interface. Covering from natural language processing to conversation management, the system offers virtual agents and chat bots that can integrate with and communicate on various platforms.
FPT.AI-Speech enables Vietnamese automatic speech recognition and convert digital text into audio-based interaction with users. FPT.AI Speech opens doors to the unlimited appliances from call center chatbot to voice controlled applications. The current version of the interface focuses on the Text2Speech component with emphasis on Vietnamese language. Customization of the interface is available upon customers' requests.
Currently, FPT.AI aims to support developers with free trial version available at https://fpt.ai/. The company also has service packages for enterprises.
Talking about the release of the new platform, FPT CTO Le Hong Viet affirms: "FPT's strategy is to joins the digital transformation trend by transforming itself, transforming the customer experience, applying AI to different areas such as smart traffic, healthcare, autonomous vehicles, and building digital transformation platforms like FPT.AI".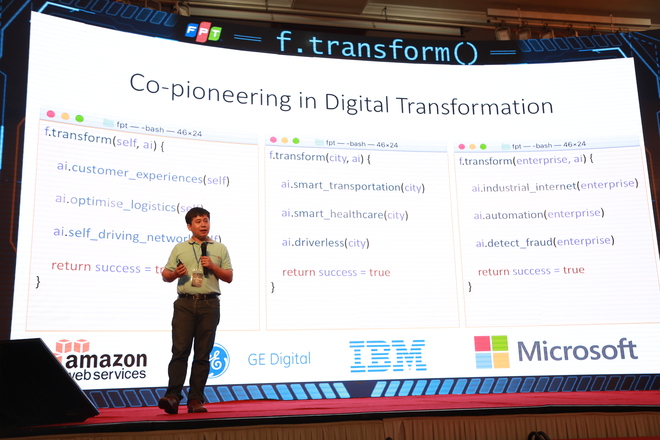 FPT AI was released on the biggest IT event hold by FPT named FPT Techday at Grand Plaza hotel, Hanoi on June 6th. The event attracted around 700 programmers, engineers and IT professionals in Vietnam and was also attended by senior executives and technology experts from DuPont, Amazon Web Services and IBM. Also at the event, nearly 20 innovative products and technology solutions such as Intelligent Traffic, CyRadar Advanced Threat Detection System, Umbala Video Capture, Electronic Wallet (MoMo); Aviation Solution (Atadi); Online sales (Harvest), etc. were showcased to bring real experiences to visitors.