With the recently issued order of Vietnamese Prime Minister on nationwide social distancing, FPT has stepped up efforts to safeguard our employees' wellbeing during COVID-19 and prepare for the worst scenario of a lockdown. Here are our recent actions (as of April 7):
Provide security training for remote working
In compliance with the Vietnamese Government social distancing order, FPT employees of certain positions have been working from home. Remote workers were required to sign an NDA to prevent the company and its customers' data breach.
Prior to the stay-at-home order, FPT has taken swift action to upgrade its IT infrastructure and deliver security training for its employees. The company also communicate frequent tips and necessary tools for effective remote work.
Host a drill in preparation for a lockdown
Upon the social distancing order issued on April 1st, FPT has hosted a mock drill with hundreds of employees in its campuses in Hoa Lac High Tech Park. The company also formulated the logistics and catering plan to ensure a good living and working environment for its employees.
Ensure a healthy and safe working environment for employees
Since the beginning of the outbreak, FPT has taken precautionary measures to ensure the employees and site visitors' health and safety. For those remaining working in the office, FPT Software's Culture and Union team has made hundreds of face shields and gifted to them as additional protection.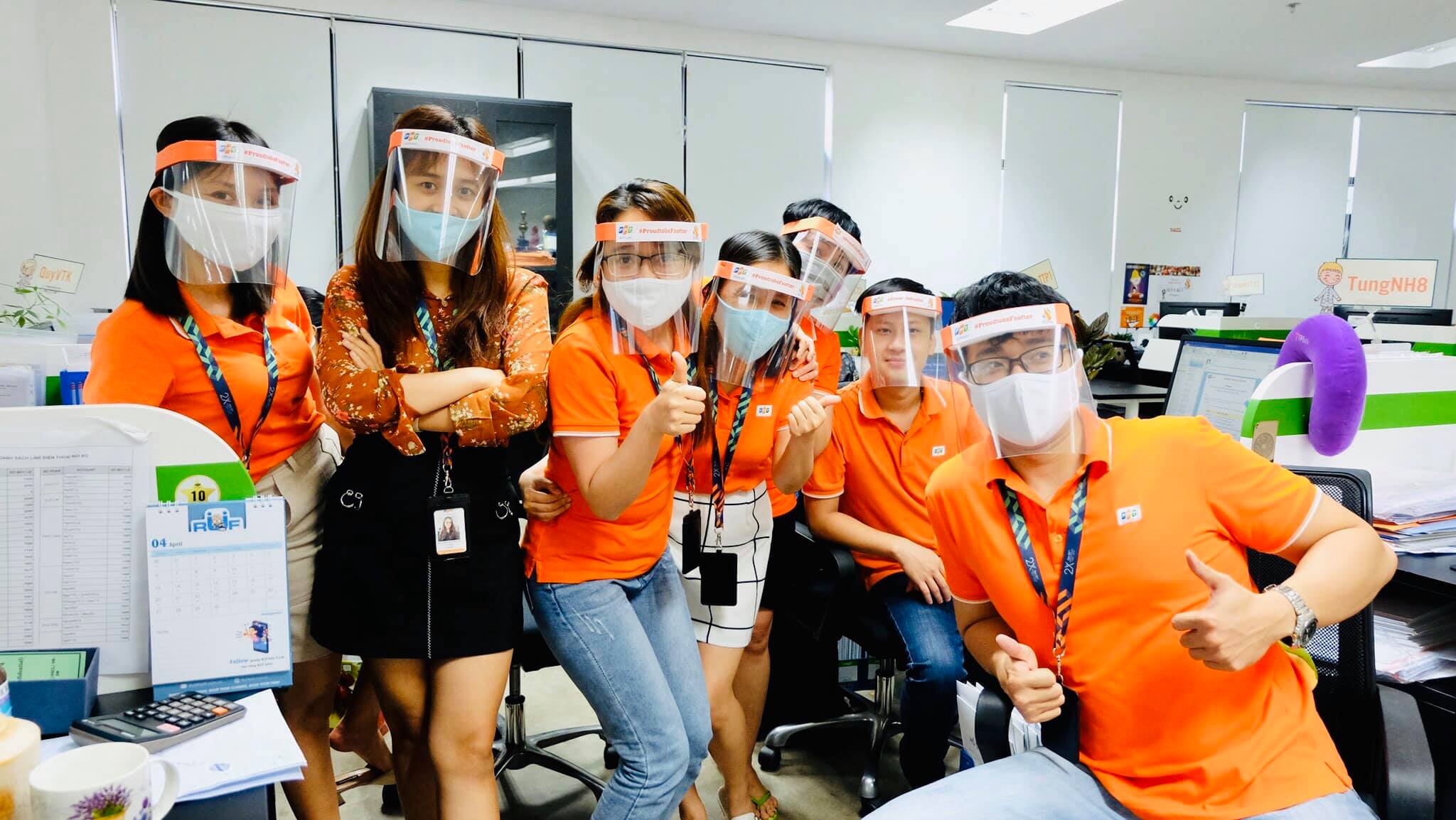 FPT employees wearing hand-made face shields
In an attempt to look after its employees' mental health, FPT has introduced radio broadcasts where employees can request songs to send to their colleagues, helping them to stay connected despite long-distance working.
Contributions to COVID-19 frontline responders in Vietnam
Following the company donation announcement, last week, the company has delivered thousands of medical supplies, including medical protective equipment and ventilators, as well as presents prepared by FPT employees to the COVID-19 frontline hospitals in Vietnam.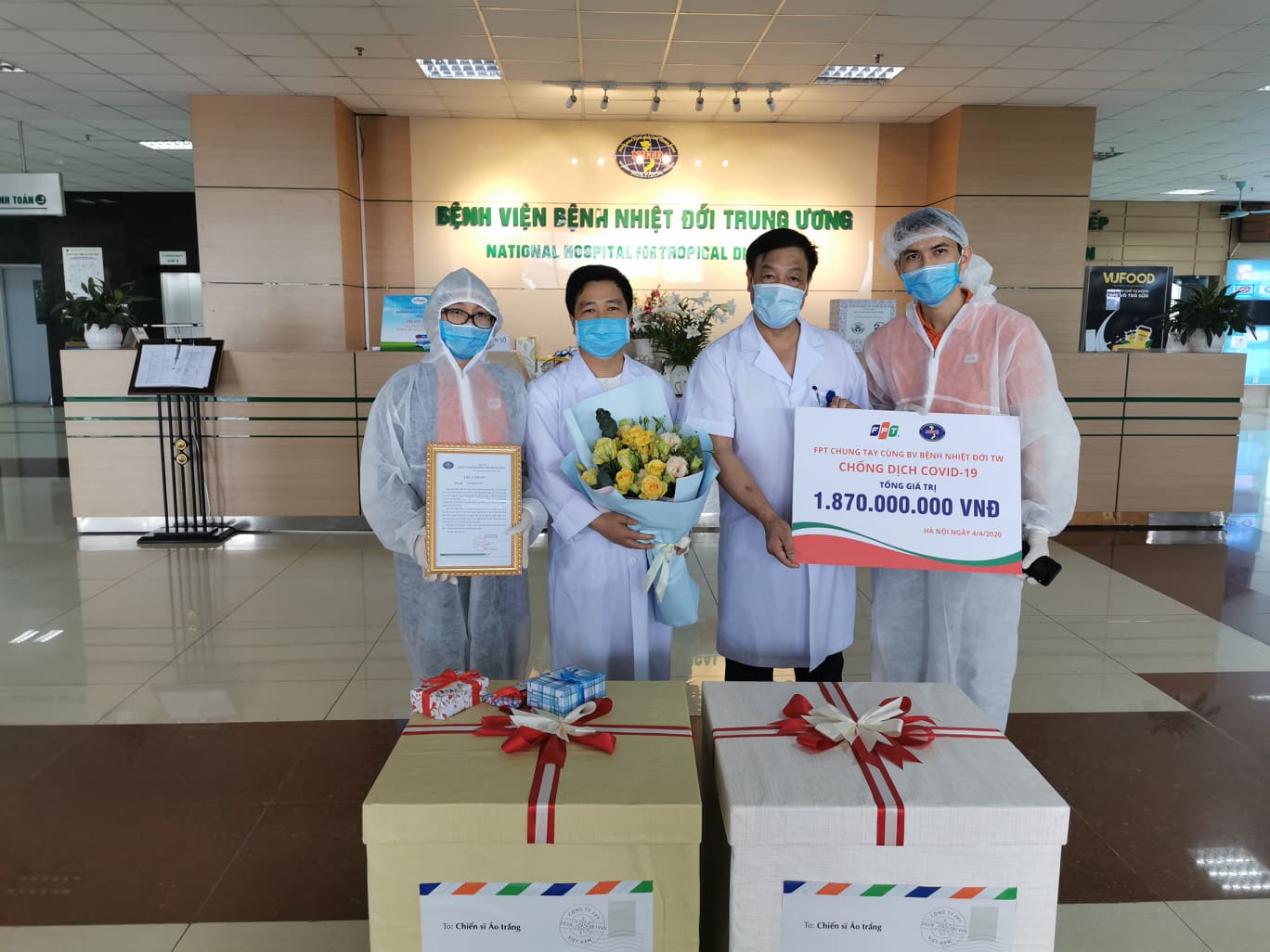 FPT delivered its donations to the National Hospital of Tropical Diseases
FPT is doing everything possible to support the global COVID-19 fight while taking care of our employees and growing customers' businesses. Stay safe and stay tuned for further updates from us!