In a recent webinar, FPT Chairman Dr. Truong Gia Binh introduced eCovax, the company's digital solutions package, aiming to help enterprises address current business challenges driven by COVID-19.
According to Dr. Truong Gia Binh, the pandemic is not only a business risk but also an amplifier of existing vulnerabilities and digital technology trends. "Much like human beings, businesses also suffer from COVID-19. The impacts are serious and even fatal to some companies. Therefore, we must utilise existing resources and especially available technologies ensure resilience and survive.", he addressed nearly 800 event participants.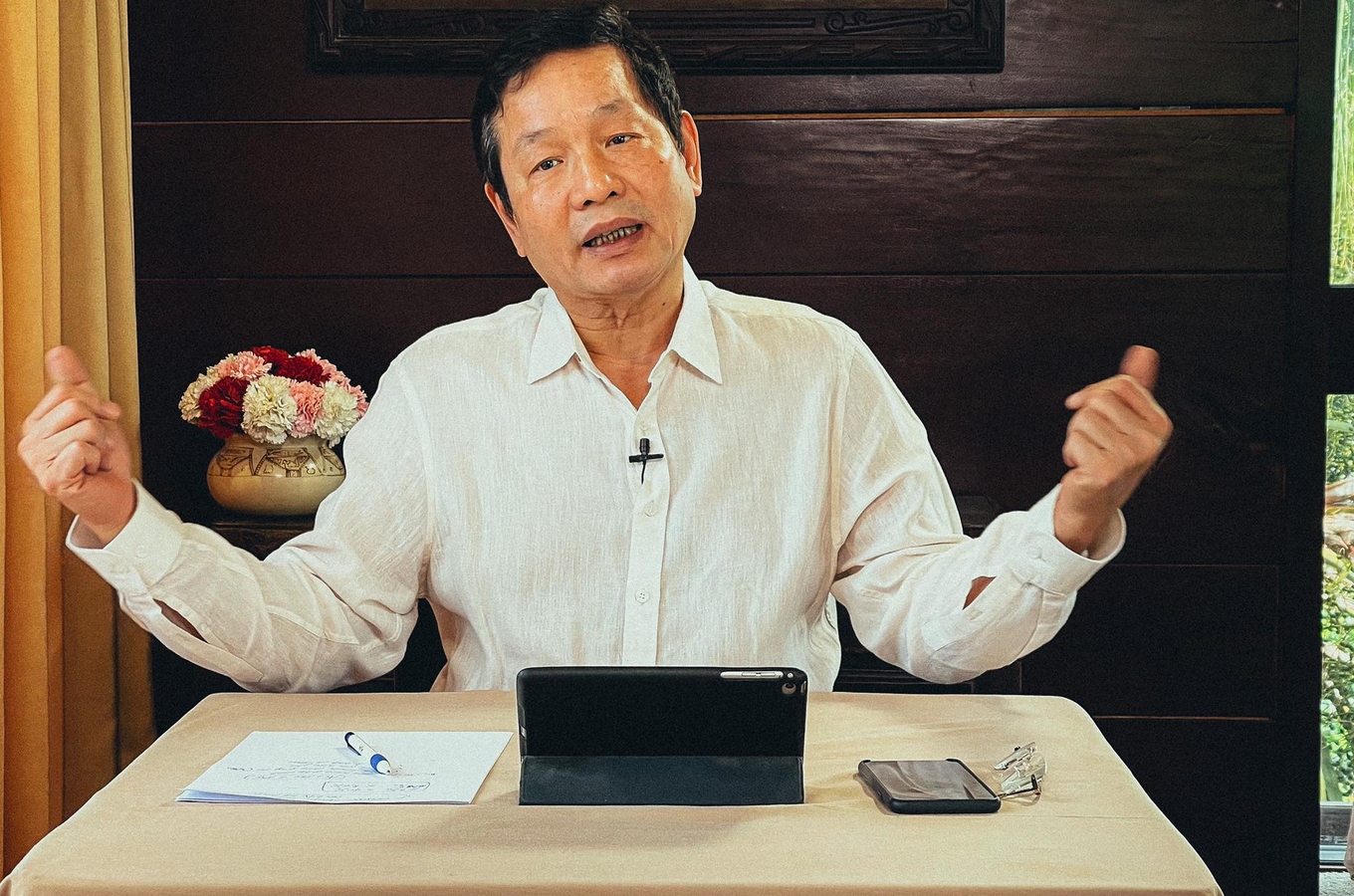 FPT Chairman Dr. Truong Gia Binh shared insights into the current business situation and how companies can respond to it with disruptive technologies
Prior to the event, FPT and Base conducted research on 400 companies of different sizes to understand their biggest challenges and needs amid the ongoing pandemic. The top three difficulties when implementing remote working were declining productivity, overflowing paperwork, and disrupted communications. 94 per cent of business leaders surveyed said they planned to invest in digital technologies to tackle these issues.
In response to this increasing demand for digital products and services, FPT developed eCovax, a digital solutions package that facilitates digital working environments. eCovax features FPT's several ready-made solutions that enable paperless and uninterrupted and no-touch operations, using online contract signing, digital documentation, virtual assistance and more, all in one platform.
"eCovax is the 'digital antibodies' that we develop to assist our customers in different phases, enhancing their readiness for remote working, speeding up recovery, and boosting productivity and financial performance.", FPT Chairman pledged.
Since the beginning of COVID-19, FPT has taken prompt actions to ensure the safety of its people and maintain business as usual. The company was recognized by Forbes and The Stevie Awards for its successful efforts in response to the pandemic.
Vietnam's leading IT group has been accompanying its customers with its digital capabilities and series of knowledge-sharing sessions. This September, FPT will host a virtual event themed "Accelerating Digital Transformation", offering insightful talks, a virtual exhibition of its digital offerings, and a networking lounge to connect top-tier executives and experts. This event is part of FPT's efforts to help its customers speed up their COVID-19 recovery with disruptive technologies.