FPT was recently ranked among the list of 50 best-performing companies in Vietnam for the 6th consecutive year. The award was honored by The Nhip Cau Dau Tu (Investment Bridge) magazine, with the awarding event held  in HCM City on June 9. FPT is the only technology company makes it to the list of Vietnam's 50 best-performing companies.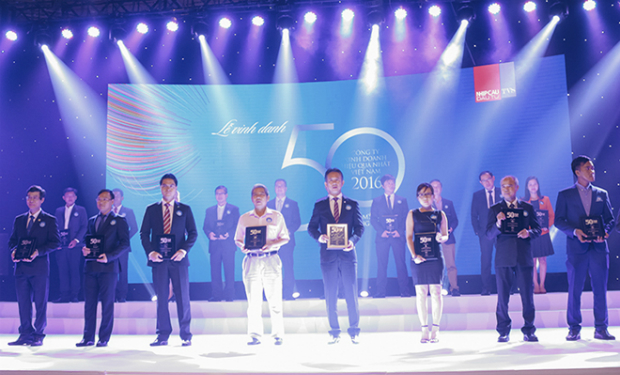 "Vietnam's 50 best-performing companies" (TOP 50) is an annual ranking developed by Nhip Cau Dau Tu Magazine in tandem with Thien Viet Securities. The ranking process took counsel from many economists and business experts who were Harvard Business School graduates, and we also referred to many prestigious rankings from renowned publications such as Bloomberg Businessweek, Fortune, and Forbes.
By the end of 2016, FPT earned $2 billion in revenue, an increase of 1.4% yoy. According to the latest report on first-quarter revenue in 2017, FPT has recorded nearly $500 million in revenue, up by 14% over the same period of the previous year, reaching 106% 4-month plan.