FPT has successfully hosted the first virtual Annual General Shareholders' Meeting early April, one week after Vietnam's Government declared COVID-19 a national epidemic and called for nationwide social distancing.
The virtual event was deployed on the Cisco Webex and FPT Pay TV platform. Within a week, the company had to ramp up efforts to upgrade its IT infrastructure, such as adopting AI in attendant identification and securing the network during the meeting.
FPT is the first among Vietnam's top 30 blue-chip companies to host a virtual AGM.
To be an eligible organiser of a virtual AGM, the company had to meet stringent requirements from the State Securities Commission, from ensuring shareholder's voting rights in various formats to providing clear instructions on the electoral systems.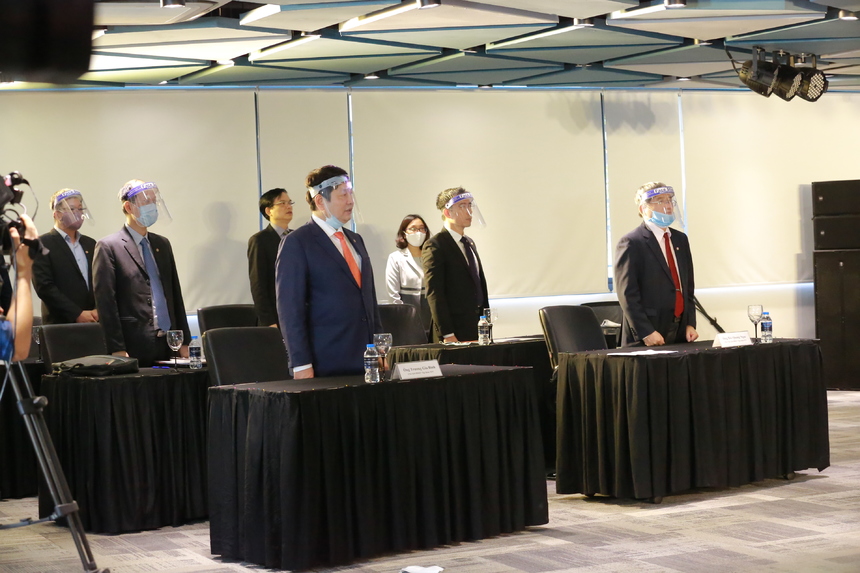 The key topics on its agenda included the announcement of FPT's business performance, dividend payments, and three-year business strategies. Last year saw its 2019 revenue up 17 per cent on year, of which one third attributed to digital transformation services.
Digital transformation remains the core of FPT's business strategy in the next three years. The company aims to become a global Top 50 IT and digital transformation services provider by 2030.
"During this pandemic time, online AGM is the best solution for us to communicate effectively and safely with our shareholders while complying with Vietnam Government's social distancing order", FPT CEO Nguyen Van Khoa said. "It is part of our ongoing efforts to adapt to the turbulent business environment".
"COVID-19 is a prolonged battle and FPT is working with 200 per cent capabilities to migrate ourselves to remote work and accelerate digital transformation internally.", he added.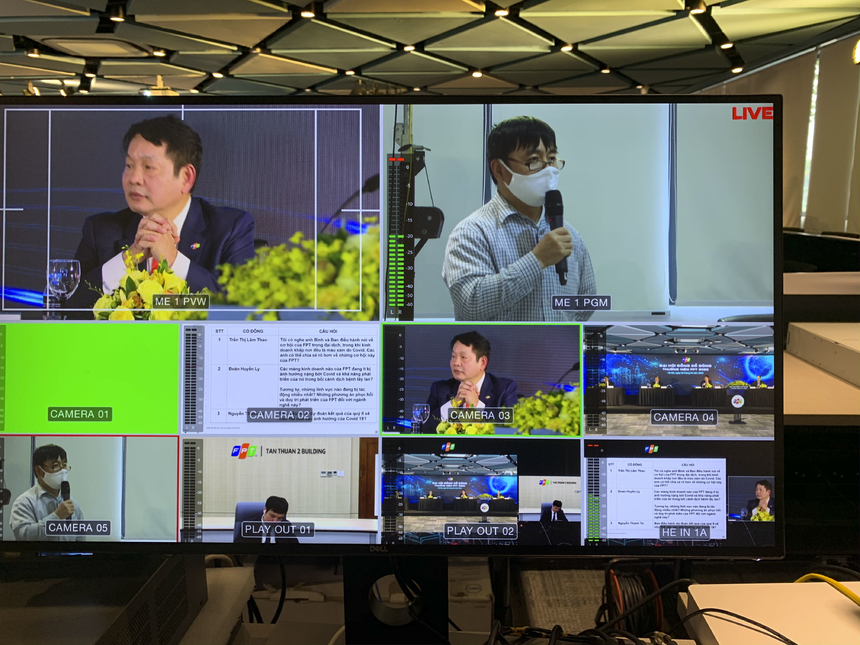 98 per cent of participant rated high satisfaction with the event, especially for its user-friendly interface and high-quality network connectivity.
According to FPT shareholder and Dragon Capital Director Vu Huu Dien, FPT virtual AGM has set the bar of hundreds and thousands of the upcoming events. "We don't have to wait until the pandemic over, but rather, utilise digital technologies host virtual events like these.
In response to COVID-19, FPT has implemented prompt measures to reorient operations and seek business opportunities globally. The company has recently collaborated with Vietnam's Ministry of Information and Communications to introduce an AI-powered website application, Corona Check, providing real-time data on the epidemic and at-home assessment of the infection risks.
FPT also offers free Robot Process Automation solution, allowing businesses to reduce workforce dependence, enhance productivity and optimise costs. For its latest responses and digital solutions helping firms navigate through the crisis, visit this page.