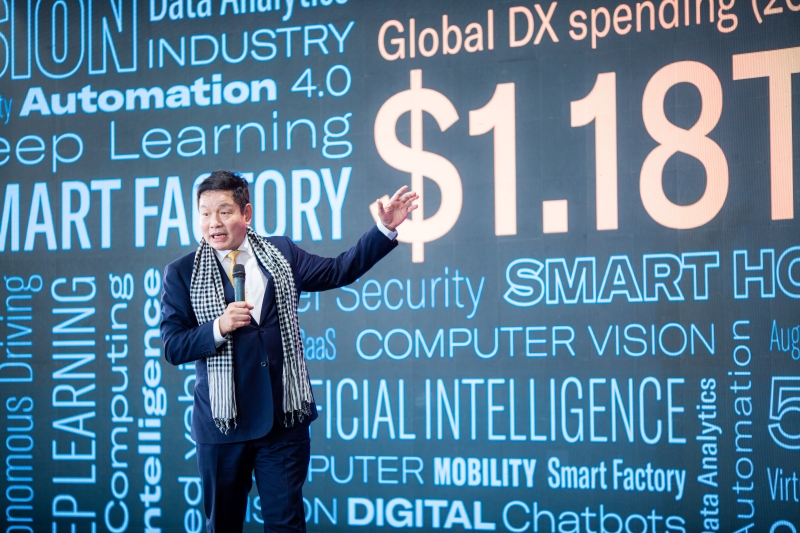 "Digital transformation has become a matter of to be or not to be, a matter of survival", said FPT Chairman Truong Gia Binh as the company hosted a Tech Seminar for more than 150 digital business thinkers and doers last week in Ho Chi Minh city.
"If you look at the market this year, more than 1 trillion US dollars have been spent on digital transformation. In the next three years, the market size will double. In the next five years, one-fourth of the global GDP will come from digital economies", Binh noted.
"You have to start as soon as possible", he urged. "Some go faster than others. But every nine out of ten leaders are ready to kickstart (digital transformation)".
Binh shared a methodology for digital transformation success that he called FPT Digital Kaizen, inspired by the Japanese philosophy for continuous improvement. "Here I talk about short-term wins. Detect pain points. Solve them in a month and celebrate", he said.
"For instance, start transforming your business with your data. Data is oil in the future. It's money in the future. Every business here, I think, possess a huge amount of data. But how could we make value from that data? How could we consolidate, harmonize, integrate, and process data?", Binh told the audience.
"There are about 40 million flights in the sky. By leveraging such massive data, we can improve risk management, fuel consumption, speed, quality and everything", he noted, adding that nearly a hundred of airlines around the world have allowed FPT to migrate their data to an open digital platform.
"Airlines have a lot of pain points. We have identified about 30 big pain points and have solved nearly half. We will continue to solve them using data", Binh said.
FPT Digital Kaizen, according to Binh, was developed based on the best practices of global disruptors including DuPont, Walmart, Coca-Cola, etc., and 30 years of global experience serving businesses from around the world.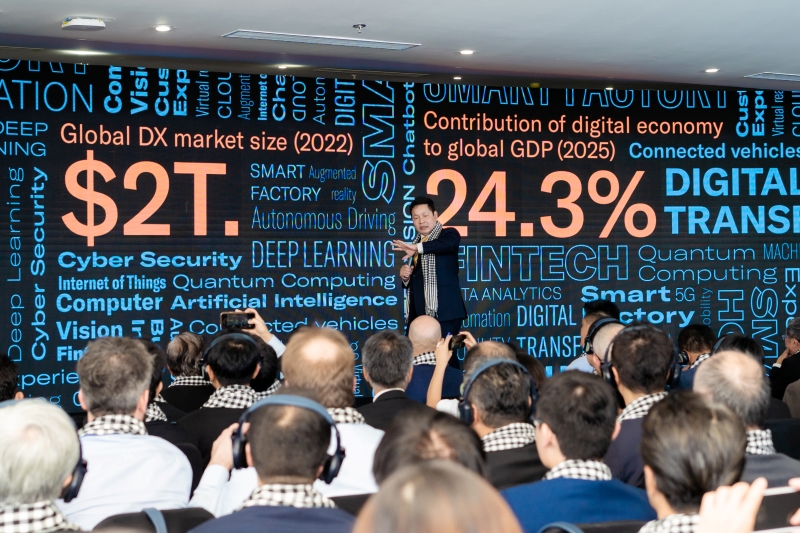 Binh noted that digital transformation should go hands in hands with IT capabilities and people engagement. "We have to put people at the heart. Let them fall in love with us. Let them know how everyone can participate. And let them do it themselves. They are creators. They innovate business processes. We could release traditional IT engineers by training a new generation of employees."
"36,000 thousands of FPT employees are heading towards becoming a global digital transformation solutions and services provider", FPT Chairman concluded his keynote. "That is our dream. Please join us to make this digital dream come true".