Recently, Dien Quang Lamp JSC – the leader in the manufacturer and sale of lighting equipment in Vietnam – has selected FPT as a partner to implement an IoT project supporting the development of their lighting products.
FPT and Dien Quang Lamp JSC jointly signed a Memorandum of Understanding (MoU) on innovating electronic devices and smart lighting products which will be implemented on an IoT platform. According to the MoU, FPT will be responsible for developing the entire mobile device management software, compiling embedded software and creating programming protocol for partners to provide advanced solutions.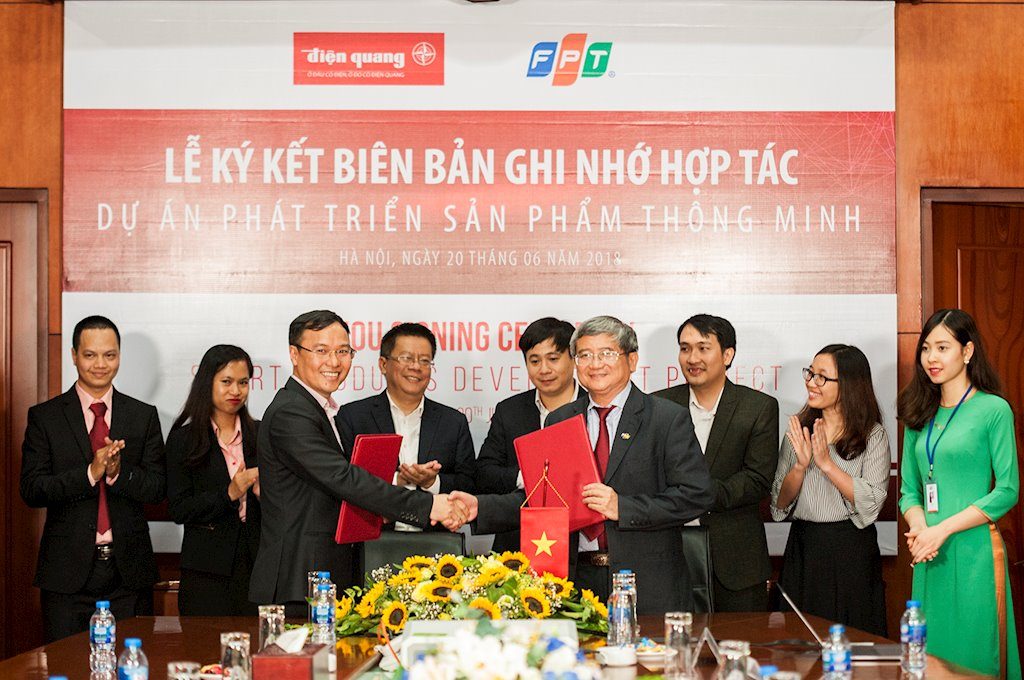 The products will be integrated with different functions such as voice commands, set light schedule, turn on/off multiple rooms or the whole house with one tap, etc. With the purpose of inventing high quality smart products for the Vietnam market, FPT and Dien Quang Lamp JSC will develop products with functions that suit practical demands of the Vietnamese.
"The cooperation is expected to promote the application of high technologies in order to create innovative products in Vietnam, aiming to export to overseas". Mr. Ho Quynh Hung, Chairman & General Director at Dien Quang Lamp JSC shared. With these new products, Dien Quang Lamp JSC expects to improve customers' lighting experience, offer smart lighting solutions to smart cities, smart buildings and smart homes as well as underline its pioneer position in lighting for the IoT.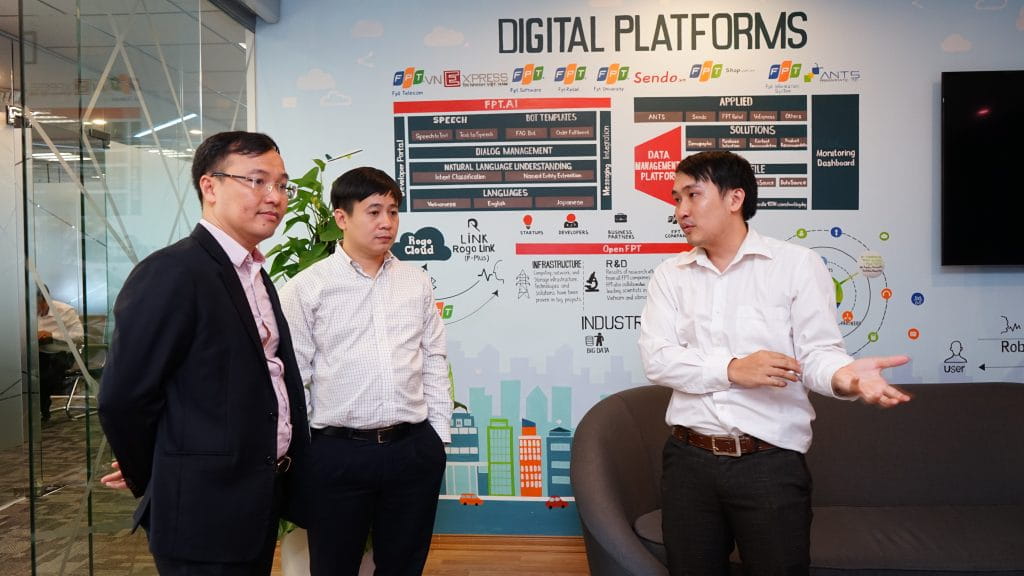 Mr. Bui Quang Ngoc, General Director of FPT asserted: "Promoting the application of high technologies has always been considered a key point in our technology strategy. Throughout the years, FPT have continuously researched and implemented plentiful IoT projects with various companies in the world. With our technology capabilities and experience, FPT desires to collaborate with more Vietnamese manufacturers to increasingly create more added values and enhance their competitive advantage".
FPT has proven its pioneering position in accelerating and applying IoT into life with outstanding projects such as License plate recognition, Infrastructure management system, etc. The company has also substantially invested in adopting state-of-the-art technologies on major IoT platforms such as Amazon IoT, Azure IoT Suite, and GE Predix.