FPT has recently been recognised by the US-based business magazine Forbes for its efforts to combat the Coronavirus (COVID-19) pandemic, alongside dozens of tycoons, entrepreneurs, and leading businesses in the region.
As of 27 April, FPT is the only Vietnamese company in Forbes Asia Tracker of business leaders and companies that have stepped up to combat COVID-19, "addressing the outbreak on several fronts, as denoted by this roundup of notable contributions from across the region".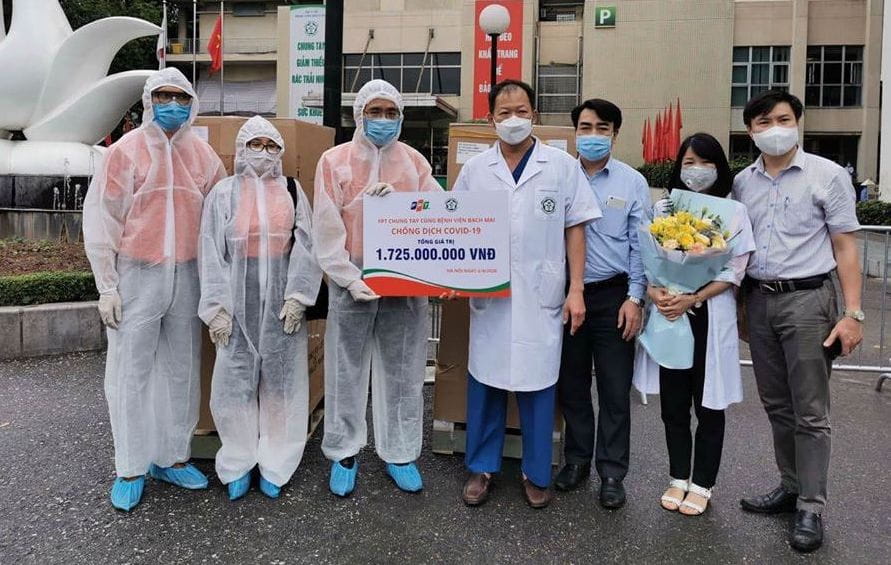 According to Forbes, FPT has been involved in the fight against COVID-19 early on. In February, the company partnered with Vietnam's Ministry of Health and launched a 24/7 chatbot that could handle 5,000 Covid-19 related inquires per day. The following month, Hanoi-based FPT donated its 2,000-room university dorm for quarantine purposes and contributed $850,000 in medical equipment, such as ventilators and disinfectant supplies to the local government.
FPT has also leveraged technologies such as artificial intelligence and robotics process automation to help individuals and businesses stay afloat during the crisis.
Other names in the Forbes Asia Tracker list include DBS Bank, Envision Group, Hyundai Motor 's Chairman Chung Mong-koo, Alibaba co-founder Jack Ma, etc. The US magazine will continue to track and update the contributions of Asia's business community on this list.