[vc_row][vc_column][vc_column_text]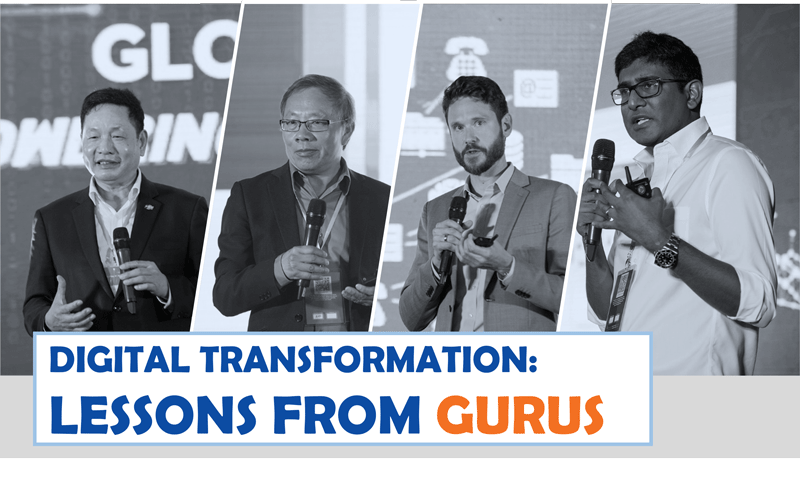 Digital transformation is hard. As reported by Forbes, more than 80 percent of digital transformations fail, with no exception to big names like GE, Procter & Gamble, and Nike. So last month, we gathered the strategic minds in digital transformation, thinkers and creators included, to the Global DX Summit 2019 and discussed how we should go about this process. These are things we learned from gurus at this exclusive event.
Digital Kaizen
Kaizen is a Japanese business philosophy that originates from two Japanese words: Kai (improvement) and Zen (good). Later it became known as "continuous improvement", which means making incremental changes that yield major improvements over time. According to FPT Chairman Truong Gia Binh, digital transformation should be viewed as 'Digital Kaizen', where businesses constantly optimize their operations and eliminate inefficiency through innovative solutions. In that light, digital transformation isn't necessarily a big bang, but rather, a series of quick wins that build towards long-term success.
It's all about people
While 'digital' involves the use of technologies to reinvent how businesses operate and deliver value to customers, 'transformation' is about people. As FPT's DX Advisor Chief Phuong Tram noted, digital transformation has to begin with people engagement and creating an environment where they are willing to change. "If you want to change, you have to engage people in parallel, you have to motivate people and begin with their heart in mind", he said. The former CIO of Dupont constantly stressed the importance of people engagement throughout the summit. "If people are not with you, no mission, no strategy, no technology in the world can change".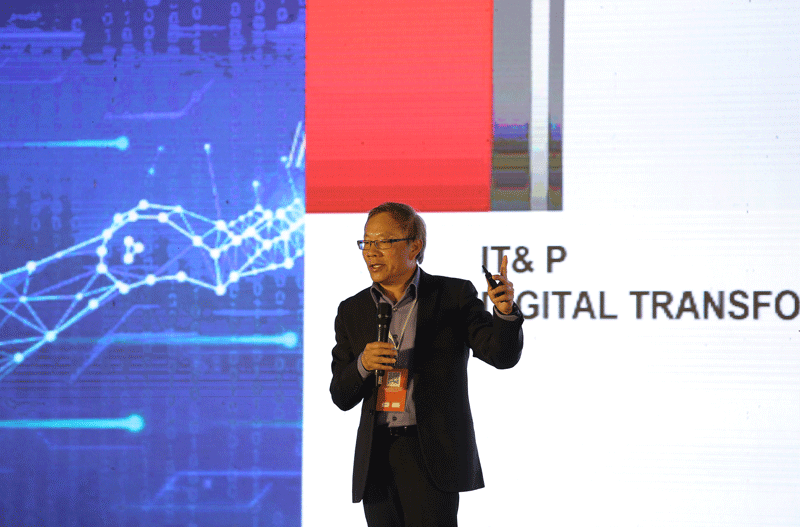 Data at the heart of digital transformation
Nikhil Dwarakanath, Grab's Head of Analytics insisted that the key to navigate digital transformation is through data-driven insights. In a thirty-minute keynote speech, Nikhil shared how the ride-hailing startup leveraged the power of data to develop the Southeast Asia's super-app. For instance, by analyzing millions of rows of GPS location data, Grab could track multiple metrics in real-time, including the customers' travel patterns, their preferences, their likes and dislikes, helping the company constantly refine its products and enhance customer experience. Data-driven digital transformation, he added, is an extremely complex and time-consuming process, but customers must always be put at the core.

Agility 
By its very nature, digital transformation is constantly evolving and inevitably the game of trials and errors. "You can spend a year or sometimes more to put your house in order, put your data together and feel good about it. And then two months later everything's changed and it doesn't work anymore", Barret Brown, Head of APAC at Palantir Technologies spoke the hard truth. To conclude his presentation about data democratization, the DX practitioner stressed the importance of agility, that is being able to build a dynamic system and particularly "the ontology layer has to be the ontology itself". "It has to be flexible, you can model it one way and then learn something new about the world and say "Oh I actually need to change that", "OK no problem, that's good".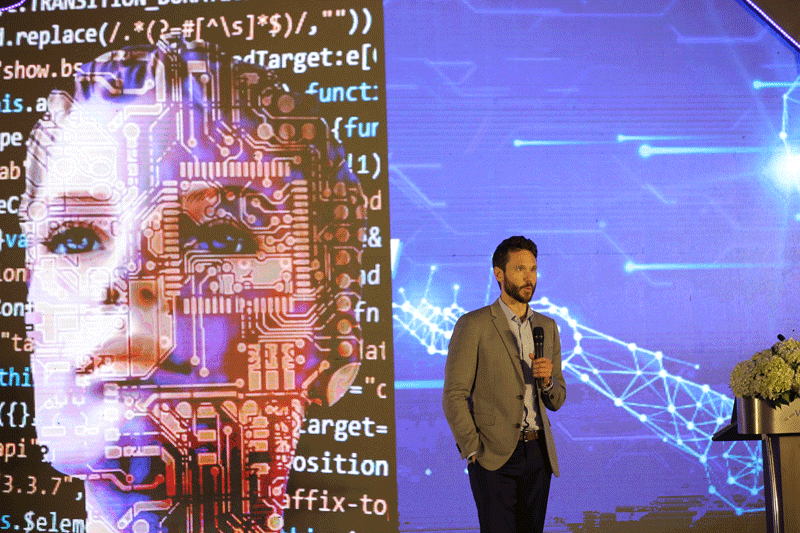 [/vc_column_text][vc_column_text]While each guru had an unique view to digital transformation, one thing they all agreed on was that digital transformation should be an incremental innovation rather than a huge, cumbersome project that create radically changes to the organization overnight.  It should be data-driven, flexible, and above all, centered around people, customers and employees included.
Interested in our digital transformation consultancy services? Click here to learn more.[/vc_column_text][/vc_column][/vc_row]