FPT Corporation Board of Directors would like to announce the Board's Decision to appoint Mr. Pham Minh Tuan, currently CEO of FPT Information System, to succeed Mr. Hoang Viet Anh to assume the CEO responsibilities at FPT Software. The appointment will take effect officially from March 1st 2018.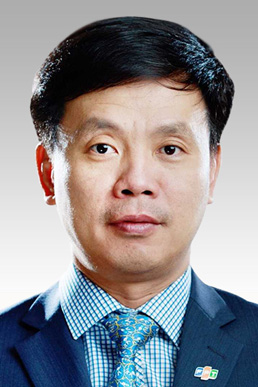 Mr. Pham Minh Tuan has 20 years of experience in the IT industry and has been part of FPT Corporation since 1996. He was Technology Director of FPT India in 1999. Since 2002, he has held several key management positions within FPT Software including: Director of the Enterprise Solutions Unit at FPT Software (2002 – 2004); Managing Director of FPT Software Ho Chi Minh (2004 – 2011) and Vice President of FPT Software (2006 – 2010). Under his management, the Ho Chi Minh branch witnessed dramatic development in terms of infrastructure, workforce as well as business growth. In the period from 2012 to 2014, Mr. Pham Minh Tuan worked as CEO of FPT Technology Solutions, a subsidiary of FPT Information System which focuses on developing new technology and delivering projects on public financial management, e-government, public transportation and healthcare.
In 2014, Mr. Pham Minh Tuan was appointed as CEO of FPT Information System. With his vision to focus on business growth, disciplined execution and operational excellence, FPT Information System, together with FPT Software, has made FPT Corporation the global leading Technology, Outsourcing and IT Services provider. FPT Information System is delivering large-scale projects for more than half of the local market share and pioneering Digital Transformation for state agencies and enterprises in various business domains. It is also replicating its success experiences to other emerging countries.
The FPT Corporation Board of Directors places great confidence in Mr. Pham Minh Tuan's proven experience in both FPT Software and FPT Information System together with his passion and deep understanding of FPT Software's mission and culture that will help ensure the sustained success of FPT Software and offer more excellent value to customers.
The new leadership appointment is a part of FPT Corporation's strategy to rotate and develop next generation leadership. Mr. Hoang Viet Anh, with his significant contribution, leadership and aspiration to the growth of FPT Corporation, will be appointed as Vice President of FPT Corporation cum CEO of FPT Telecom Company.