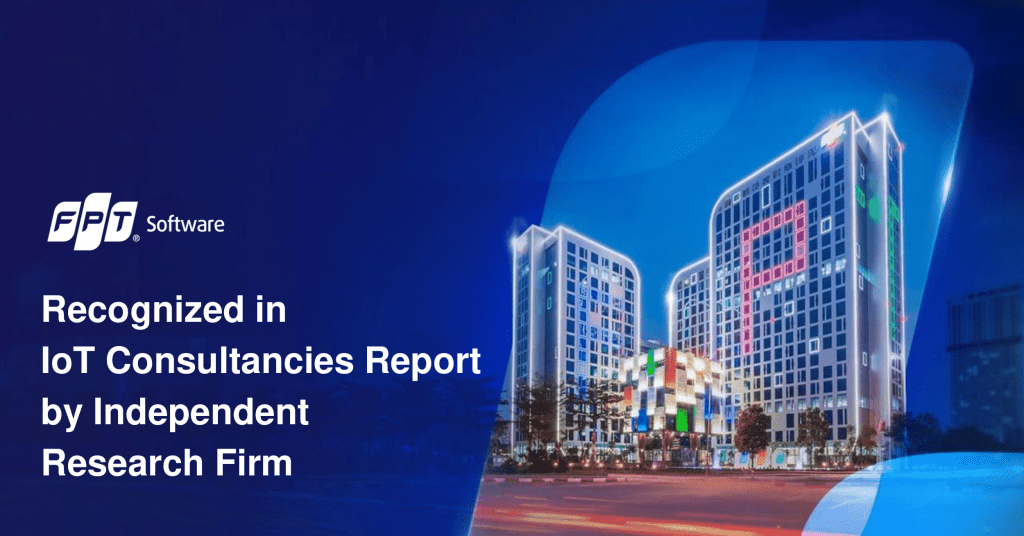 HANOI, Vietnam – Vietnam's leading ICT firm, FPT Software, was recently included in The Forrester Wave™: IoT Consultancies In Asia Pacific, Q2 2022 report. The leading global market research firm ranked FPT Software as a "Contender" among the eight most significant Internet-of-things (IoT) consultancies in the APAC region.
Released in June 2022, the report evaluated and scored the most significant IoT players based on 28 criteria grouped into current offering, strategy and market presence, to help companies identify the right provider for their needs.
As the application of IoT broadens across verticals, Forrester suggests that companies should look for consultancies that can combine deep technical expertise with business transformation know-how, have a bold vision, innovation roadmap and market approach, and be able to leverage their exceptional domain knowledge.
Listed in the report for the first time, FPT Software received the highest score possible in the network, communications, and devices criterion, and among the second highest in the market approach criterion. Forrester acknowledges that FPT Software's "managed services capabilities feature top capabilities in network, communications, and device managed services."
The report notes that "FPT Software drives clients' digital transformation via a strong focus on product engineering and embedded engineering in its IoT services portfolio". "Reference customers confirm [the company's] deep expertise in device engineering for IoT and its overall engagement approach", the report states.
"FPT Software has been assisting several clients in achieving smarter operations, improved productivity, quality, and high customer satisfaction with IoT. We believe this recognition from Forrester further consolidates our position as a competent IoT consultancy, with great capabilities and scalability in innovation, transformation and talent", said FPT Software Chief Executive Officer Pham Minh Tuan.
Setting its goal to become a world-class end-to-end digital transformation services provider and among Asia's top 50 digital companies by 2023, FPT Software has gained recognition from world-renowned analyst firms for its strengths in RPA, Cloud, and more. "We pledge to harness our technologies and talented workforce to accelerate digital transformation for our clients worldwide", Tuan noted.
About FPT Software
FPT Software is a global technology and IT services provider headquartered in Vietnam, with more than USD 632.5 million in revenue and 25,500 employees in 27 countries. As a pioneer in digital transformation, the company delivers world-class services in Smart factory, Digital platforms, RPA, AI, IoT, Cloud, AR/VR, BPO, and more. It has served 1,000+ customers worldwide, a hundred of which are Fortune Global 500 companies in the industries of Automotive, Banking and Finance, Logistics & Transportation, Utilities, and more. For further information, please visit http://www.fpt-software.com.
Media contact
Mai Duong (Ms.)
FPT Software
PR Manager
Email: [email protected]
Website: https://www.fpt-software.com/newsroom/