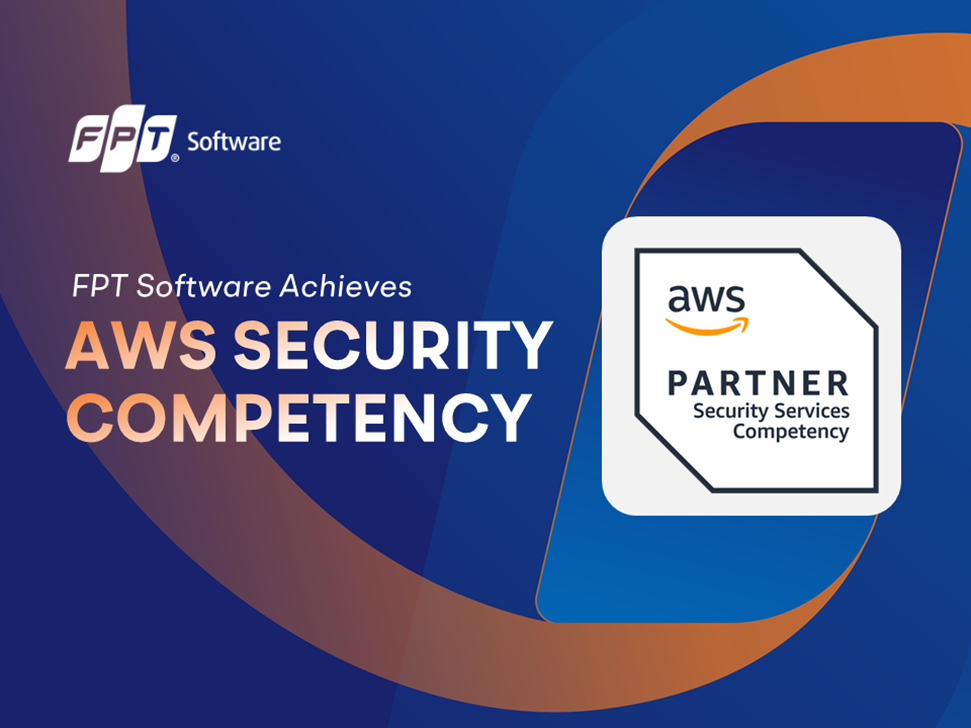 HANOI, Vietnam – July 5,2023 – Global IT services provider FPT Software has officially obtained the Security Services Competency badge from Amazon Web Services (AWS). This competency badge reaffirms the company's leading position in the cloud transformation domain.

With cloud transformation becoming a familiar concept to businesses today, acquiring the highly advanced AWS Security Services Competency elevates FPT Software's position as a top-tier Cloud services provider in the global market. This recognition marks an important milestone for the company in delivering Cloud Transformation services, bringing differentiation to its offerings and unlocking positive prospects.

"AWS Security Services Competency demonstrates the commitment of FPT Software's team in developing and providing professional Cloud Transformation services for businesses globally," said Frank Bignone, FPT Software's Vice President and Managing Director of Digital Transformation Division. "Moving to the cloud has become a top priority for modern businesses across all industries; and FPT Software will continue to build on our proven expertise and leverage global presence to facilitate a successful cloud journey for our clients worldwide," he added.

FPT Software has recently assisted TopHat - a UK-based unicorn construction start-up - in implementing AWS Cloud services as part of its digital transformation process. This project emphasized the role of the AWS Cloud services, and at the same time demonstrated FPT Software's solid technological capabilities in implementing complex projects.

For two consecutive years, the company has also been spotlighted in important reports of leading technology research firms such as Forrester and Gartner for its remarkable capability in cloud migration, managed security services, and more. The recognitions reinforce FPT Software's position as Asia's leading digital transformation service provider in both Cloud and Big Data services.
About FPT Software
FPT Software, a subsidiary of FPT Corporation, is a global technology and IT services provider headquartered in Vietnam, with $803 million in revenue (2022) and over 27,000 employees in 28 countries.
The company champions complex business opportunities and challenges with its world-class services in Advanced Analytics, AI, Digital Platforms, Cloud, Hyperautomation, IoT, Low-code, and so on. It has partnered with over 1,000+ clients worldwide, 89 of which are Fortune Global 500 companies in Aviation, Automotive, Banking, Financial Services and Insurance, Healthcare, Logistics, Manufacturing, Utilities, and more. For more information, please visit https://fptsoftware.com/


Contact
Mai Duong (Ms.)
FPT Software
PR Manager
[email protected]
https://www.fptsoftware.com/newsroom/