Automotive World 2019 took place in Tokyo Big Sight Japan, with 1120 companies to participate and share in the 3-day event. FPT joined the fourth times in Connected Car Japan area along with 30 leading firms, to showcase the best practices of Automotive in the Japanese market.
Software development services for cars, such as Model-Based Design (MBD) service, Controller Area Network (CAN) solution, Internet of Vehicle (IoV) Platform and autonomous vehicle were introduced at FPT's booth. Within the framework of the event, a seminar was organized to introduce Agile development in Automotive field. During 60 minutes, KDDI customers & FPT shared about Agile methods, the advantages of collaboration with offshore in Vietnam, and the benefits it could bring; the speech was well received and enjoyed by the majority of attendants. Over 600 customers visited FPT Japan's booth and many questions were raised about Model-Based Design training program from FPT partners.
Mr. Nguyen Cong Hoang – FPT Japan Automotive & Manufacturing Industry Vice Director shared: "It's conscious that FPT pursues the strategy of product & solution development under vertical industry. Our competitor such as Neusoft has started to follow this trend. FPT Software needs to maintain the quality as well as provide the comprehensive end-to-end service to customers. The training of Model-Based Design services would be a new direction which FPT Software is especially interested in."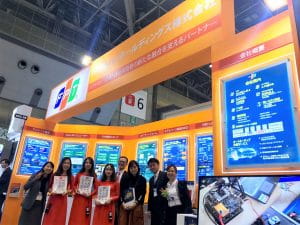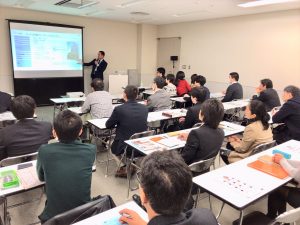 Automotive World is the world's leading exhibition for advanced automotive technologies. The event is a combination of exhibitions & conferences covering important topics in the automotive industry such as automotive electronics, connected car, autonomous driving, EV/HEV/FCV, lightweight and processing technology. Every year, the event welcomes a large number of exhibitors and visitors from all over the world! Automotive World consists of 6 smaller events: CAR-ELE JAPAN, EV JAPAN, 10th Automotive Lightweight Technology Expo, 8th Connected Car JAPAN, CAR-MECHA JAPAN and 3rd Autonomous Driving Technology Expo.
For the last 10 years, FPT has been offering numerous solutions and services to world' s top automakers, Equipment Manufacturer, Tier-1 suppliers, and semiconductor manufacturers in the Automotive industry. By utilizing extensive experience and accumulated know-how and employing a large pool of talents including 2,200 experts, FPT focuses on three main areas: Infotainment and, Smart applications and Facilitate support for Internet of Vehicles in accordance with the global standards.