Whitepaper Overview
The Old Republic Title Insurance Group (ORTIG) is a leading US company specializing in title insurance policies and related real estate transaction and mortgage lending products and services to individual consumers, mortgage lenders, businesses and government agencies.
In 2005, Old Republic Title Insurance was expecting to expand their business and reach out to more customers. One of their core systems, the Vendor management system, was starting to stagger behind, leaving little room for the business to grow. The few in-house development resources could not enhance the system on their own due to the enormous effort needed, and all the while, ORT was also looking for ways to optimize their budget and improve business effficiency.
Learn how Vietnam outsourcing has led to the company's increase in technology improvements and business enhancement while maintaining the budget at the minimum level.
Preview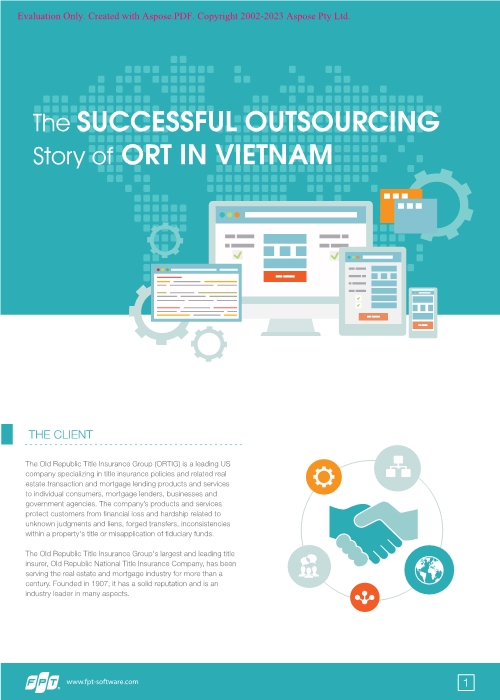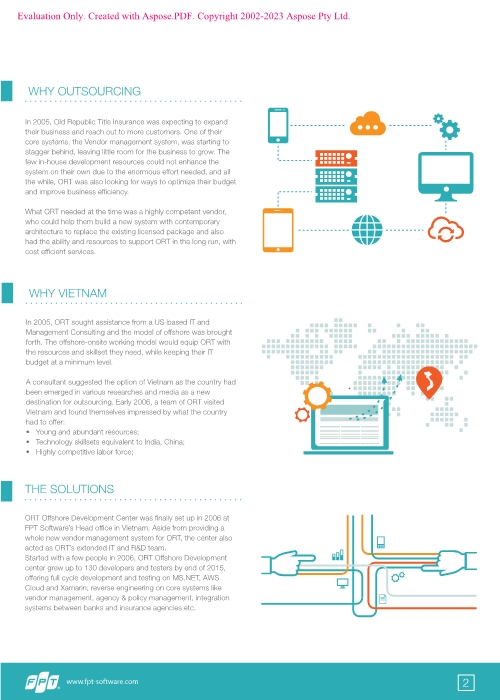 Download Full Version of the White Paper
Free Download