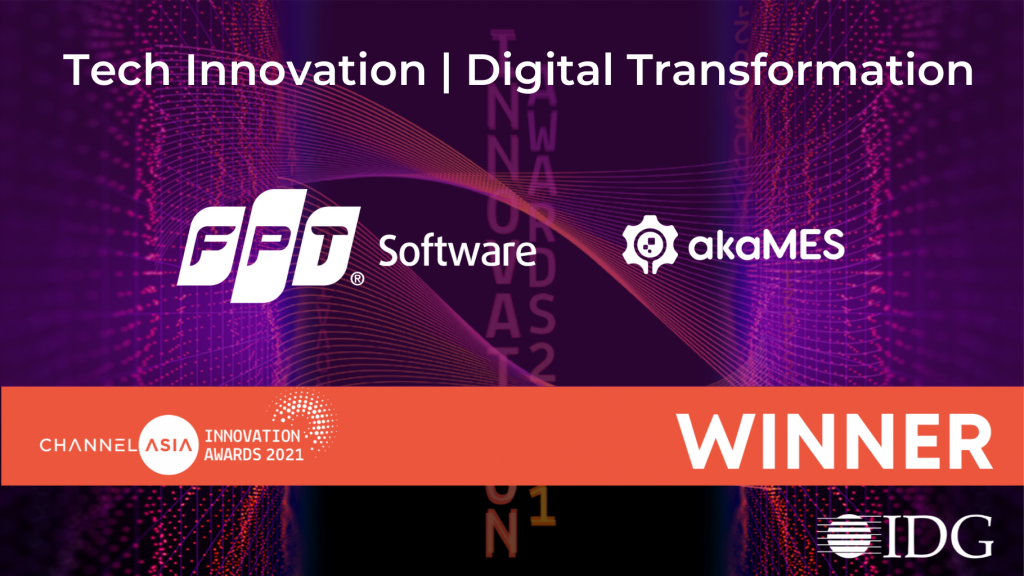 FPT Software's digital manufacturing platform was named winner of Digital Transformation Award in the Tech Innovation category. The result was unveiled at a virtual ceremony to celebrate Channel Asia Innovation Awards on December 2, 2021.
FPT Software was recognized for the outstanding values its versatile digital manufacturing platform akaMES brings to manufacturing customers in coordinating and streamlining production activities at the highest level. One of its customers, Vietnamese automotive start-up VinFast, was able to reduce expenses by 10 percent within the space of three months, while enhancing productivity levels. akaMES has enabled its corporate customers to innovate in a post-pandemic world.
"Customer innovation is no longer a marketing slogan, rather a refreshing reality in ASEAN given the wealth of transformative projects and examples of best practice featured in 2021," said Cherry Yumul, vice president of Strategic Partnerships and Innovation at IDG.
"Enormous credit to the market-leading companies and individuals continuing to press ahead in helping customers innovate at pace – despite the notable difficulties – which once again demonstrates the depth of transformation taking place across the region. Congratulations FPT Software and akaMES, nothing can stop your pursuit of excellence," she added.
Hosted by Channel Asia – Singapore-based technology news channel under the world's leading marketing services company IDG, Channel Asia Innovation Awards honoured businesses and individuals across eight categories, spanning Partner Innovation, Tech Innovation, ASEAN-wide Innovation, Start-up Innovation, Personal Innovation, Vendor Innovation, Distributor Innovation and Hall of Fame. Representing the entire ASEAN ecosystem, more than 220 finalists made the shortlist from a pool of over 90 organisations and more than 300 nominations, spanning partner, start-up, telco, vendor and distributor businesses. The winners were selected by an executive panel of industry judges – acknowledging creativity, innovation and excellence.