Last weekend, three of FPT Software's digital solutions including FPT CloudSuite, Crystal Sound and UBot were recognized in Sao Khue Awards, Vietnam's biggest award for the IT sector. This is the first year the company has had three winning nominations in this prestigious award program.
The winning solutions are part of FPT Software's digital toolset for turbocharging digital transformation in various aspects of the business. Named among outstanding Digital Transformation Platforms, FPT CloudSuite is a comprehensive product suite for operating and optimizing business multi-cloud environment, from 24/7 monitoring, ensuring compliance to managing costs, and more.
Designed to help personal users and businesses improve communication quality, FPT Software's CrystalSound was honored in the Pioneering Digital Solutions category. CrystalSound is an AI-powered solution helping users remove background noise, eliminate echoes and minimize distractions to experience high-quality conversations anytime and anywhere.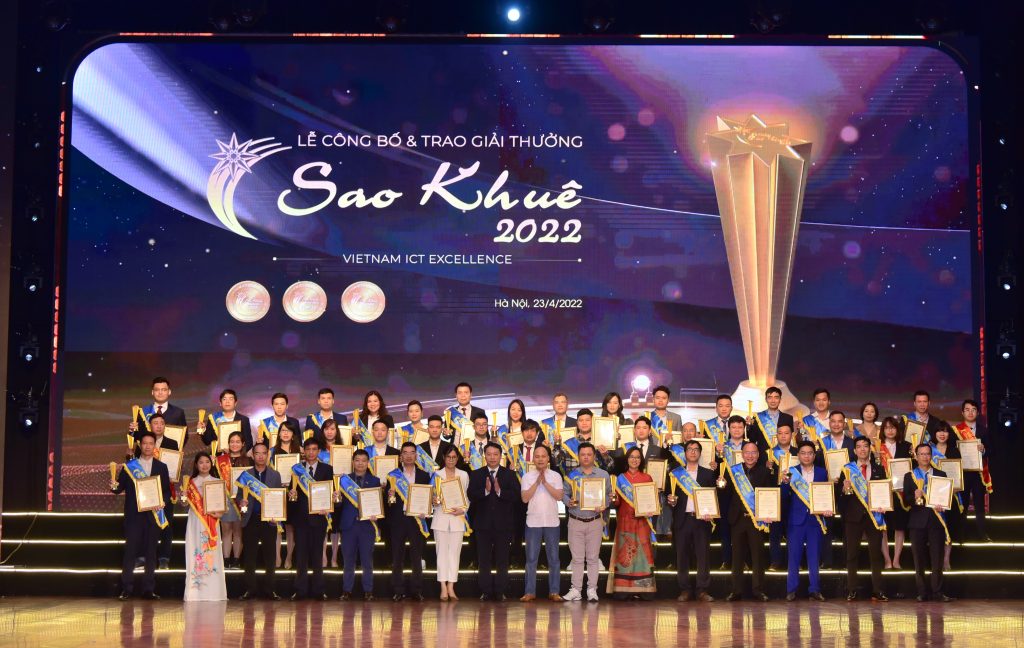 Representatives of winning nominees at Sao Khue Award Ceremony on April 23, 2022
The third winning nominee is UBot, named in the Outstanding Products and Solutions for Enterprise Management category. UBot provides a cloud-based RPA solution that helps businesses automate multiple processes, from verifying and archiving invoices to organizing shareholders' meetings. UBot has been trusted by more than 500 customers in different industries such as banking & finance, retail and manufacturing, just to name a few.
Held annually since 2003 by Vietnam Software and IT Services Association (VINASA), Sao Khue Awards has been highly respected by the IT community for recognizing the outstanding innovation and achievements in the industry. 314 nominations from 229 companies and organizations across Vietnam were considered in this year's competition. To be eligible for Sao Khue Awards, nominees must meet stringent criteria including innovation, technical capabilities, market share, impacts on social economy, customer satisfaction, and more. 174 winners were celebrated in the ceremony held on April 23, 2022 with the presence of Deputy Prime Minister Vu Duc Dam, leaders of the Ministry of Information and Communications, representatives of relevant ministries, agencies and honored companies.